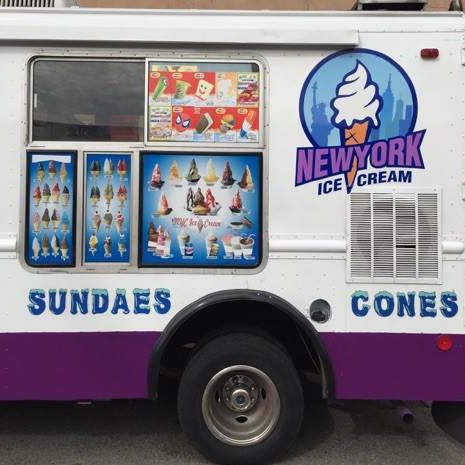 "Smooth Criminal" might be more appropriate.
A ruling by a Brooklyn judge should make Mister Softee's mortal soft-serve enemy slightly less of a citywide nuisance. It turns out New York Ice Cream Company, the ballsy rival that isn't afraid to use baseball bats and already got sued in 2014 for trying to call itself "Master Softee," cannot steal the famous jingle used by its name-brand competitor's trucks because that tune is, in fact, registered to Mister Softee. The company's attorneys filed a lawsuit against the rogue group last summer after a Gothamist video featured footage of an NYICC driver playing the iconic music.

"This is a victory in our ongoing cases against those who violated their franchise agreements and continued to use Mister Softee's registered marks," Mister Softee's lawyer Frederic Jennings tells the Daily News. The judge argued the aped tune could easily confuse customers, who in this case tend to be a lot of little kids.
Not that it should surprise anyone, but NYICC owner Dimitrios Konstantakakos, a disgruntled ex–Mister Softee franchisee, apparently didn't even bother showing up in court. The judge issued a default judgment and ordered him to pay more than $10,000 to cover Mister Softee's legal fees and other costs.
Maybe this will mean peace and quiet for residents, at least while NYICC trucks go hunt down a new jingle, because the tide's really turning against the city's very loud all-hours ice-cream trucks: Yesterday's Post reported that 1,013 noise complaints have been filed against drivers so far this year, and we're only one week into summer.

[NYDN]