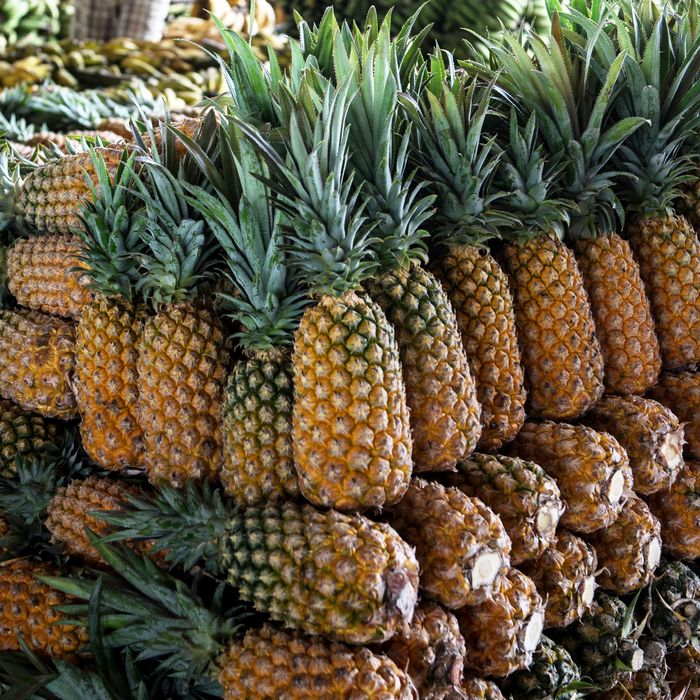 Pineapple: tropical cocktail ingredient, dessert, and humanity's savior.
Photo: Yasuyoshi Chiba/AFP/Getty Images
A piña colada a day keeps the superbugs away. Humanity faces a looming crisis in the emergence of seemingly unstoppable antibiotic-resistant superbugs, but the unexpected key to avoiding this may just be tropical fruit. Australian scientists have discovered that enzymes found in the stems and roots of pineapples can cure diarrhea in piglets (a common cause of death), reducing reliance on antibiotics for treating the condition, and consequently also reducing the drugs' presence in the human food chain.
More good news: One of the scientists, biochemist Rob Pike, Ph.D., says the enzymes would likely be effective in treating humans as well. The timing of the news dovetails with the dreaded arrival of antibiotic-resistant E. coli in the United States. In fact, that development pushed the head of the CDC, Tom Frieden, to declare that "the end of the road isn't very far away for antibiotics." Perhaps this pineapple breakthrough will only hasten that development.