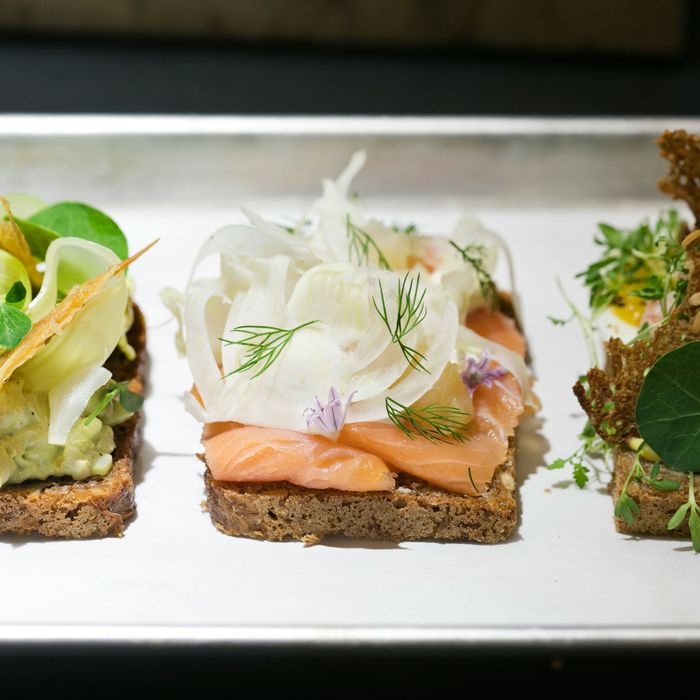 A selection of smørrebrød.
Photo: Melissa Hom
It's hard to keep track of Claus Meyer's many, many New York projects, but his most ambitious one is his brand-new "Great Northern Food Hall" inside Grand Central Terminal's Vanderbilt Hall. Like any good food court, variety is a strong suit here: The Danish-leaning menu includes open-faced rye-bread sandwiches, or smørrebrød, with elegant toppings like chicken-liver mousse, smoked salmon, and puffed pork cracklings; a salad with warm smoked eel; and heartier hot sandwiches, like one with spicy lamb, garden peas, and mint. Even the smoothies are ambitious — sea buckthorn, carrots, ginger, and orange; rhubarb, tarragon, skyr yogurt — and there's a selection of pastries from Meyers Bageri. In other words, these are not your average train-station snacks (M&M's and a sad Kind bar). Take a look: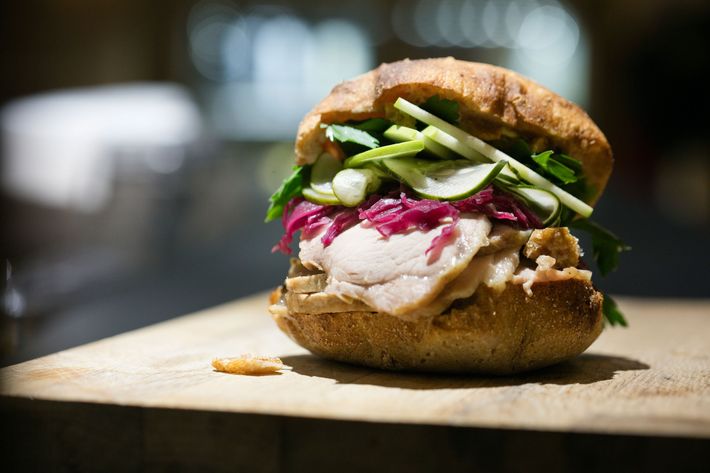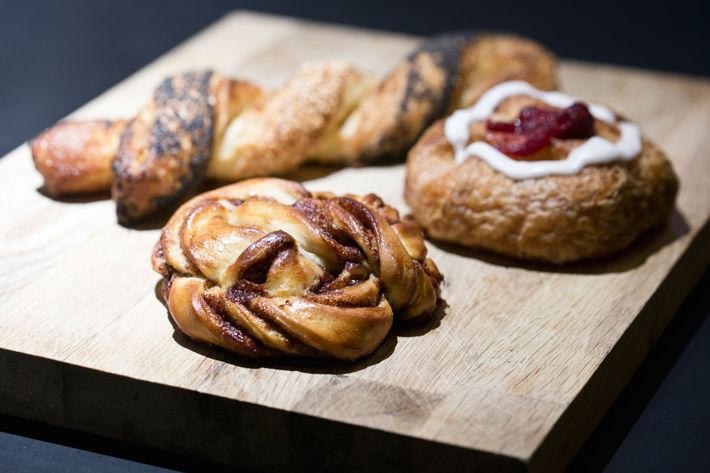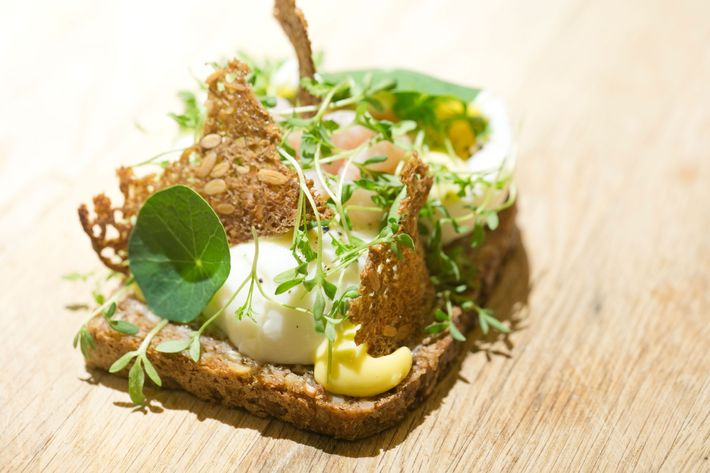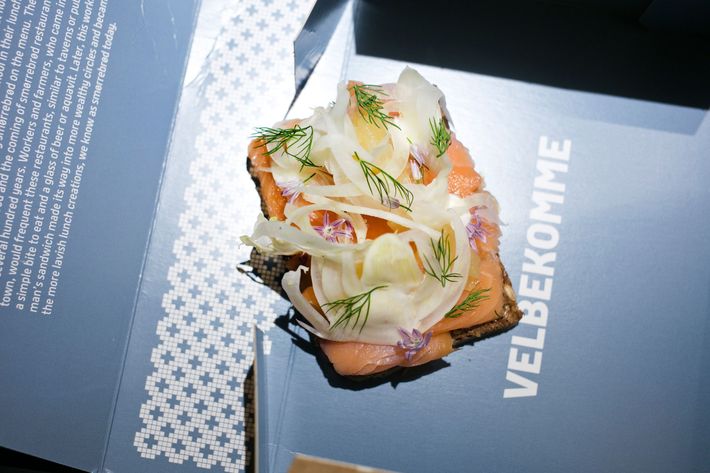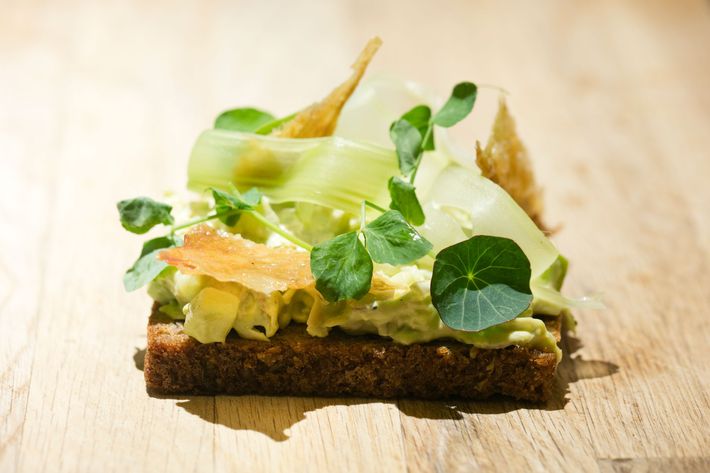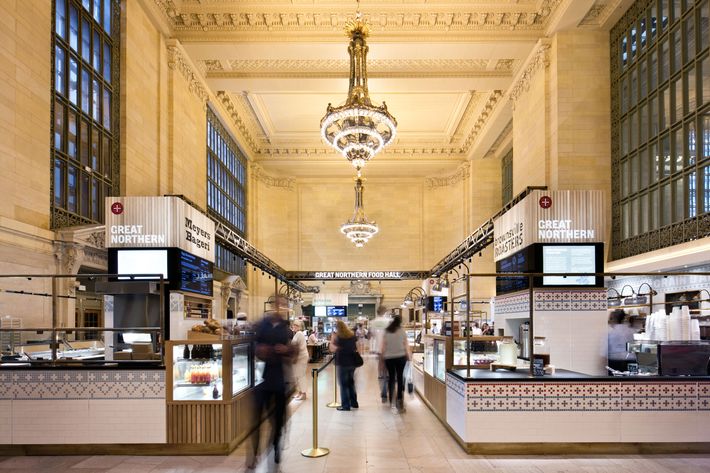 Menu [PDF]
The Great Northern Food Hall, Grand Central Terminal, 89 E. 42nd St.