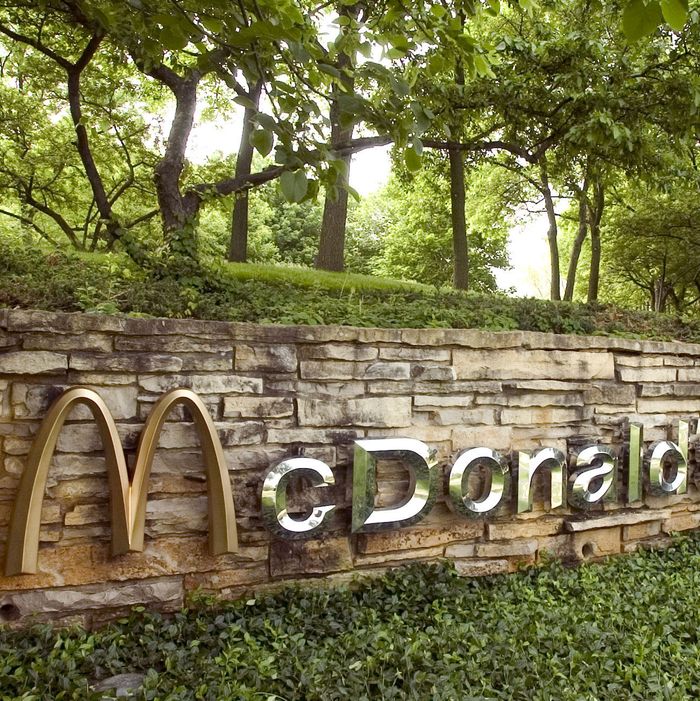 This does look a little passé.
Photo: Tannen Maury/Bloomberg via Getty Images
McDonald's has determined the next phase of its ongoing turnaround plan, and it starts with the very high priority step of … moving company executives into cool new offices. Probably after scouring Apple's and Amazon's business models for something they could copy, the chain announced Monday that (almost) everyone at its corporate offices in suburban Chicago will be packing up and moving into chicer digs downtown in Oprah's old Harpo Studios. The move-in date is spring of 2018, giving McDonald's enough time to "transform the space into a modern setting that fosters collaboration and connectivity."
While it's not entirely clear what CEO Steve Easterbrook means when he argues he's turning McDonald's into "a modern, progressive burger company," he argues relocating the chain's headquarters is a "significant step" toward achieving it. In a statement about the new location, he says, "This world-class environment will continue to drive business momentum by getting us even closer to customers, encouraging innovation and ensuring great talent is excited about where they work."
The company has been based out in Oak Brook since the '70s, and now the headquarters are a sprawling 150 acres. The new address is inside Chicago's West Loop, an area that's home to Google and therefore "trendy." Hamburger University, the training facility that grants tens of thousands of "Bachelor of Hamburgerology" degrees every year, will also relocate to the downtown area, presumably unveiling updated course offerings ("The Feminist Critique of the New Hamburglar"?) in the process. The new headquarters will be built over the preexisting space, no doubt gutting or razing the studio that held Oprah's couch for an open-office floor plan, nap pods, and some sort of futuristic Big Mac vending machine.