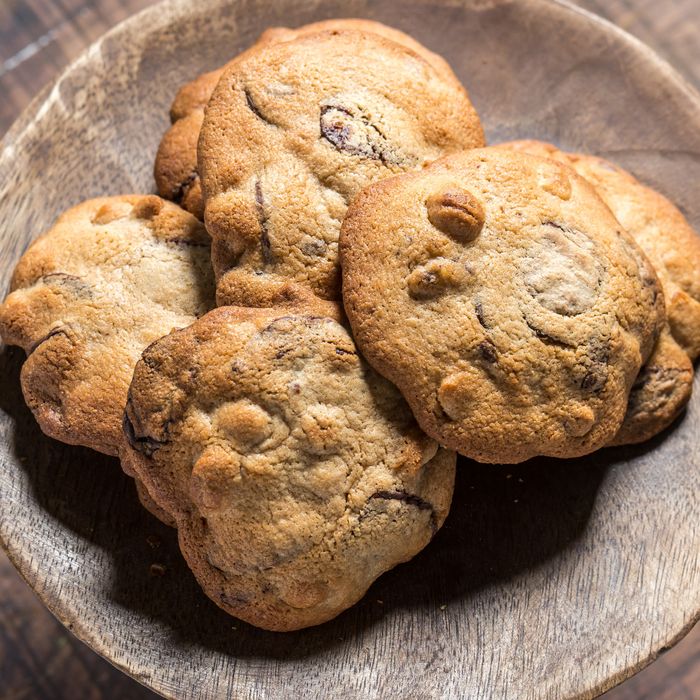 Hooray, more cookies.
Photo: Paul Wagtouicz
It was less than two years ago that Michelin-starred chef Armand Arnal opened Maman with Benjamin Sormonte and Elisa Marshall, and after the runaway success of their French bakery (and, specifically, their chocolate-chip cookies), the team hasn't wasted any time expanding. In December, an outpost, complete with table service, came to Tribeca, and tomorrow Maman opens in Greenpoint and the International Center of Photography on the Bowery.
The Greenpoint outpost, located at 80 Kent Street (at Franklin), is 3,000 square feet and multilevel. Like the Tribeca one, there's the option to sit down with dishes like waffle-iron hash browns, zucchini spaghetti, and a green-pea tartinette. And at the new ICP, Maman will offer breakfast and lunch service and open a to-go window to serve coffee and pastries right on the Bowery. ICP and Maman also collaborated on limited-edition mugs, which will feature the works of different artists to reflect the museum's new exhibitions. Consider this the golden age of New York's museum restaurants.