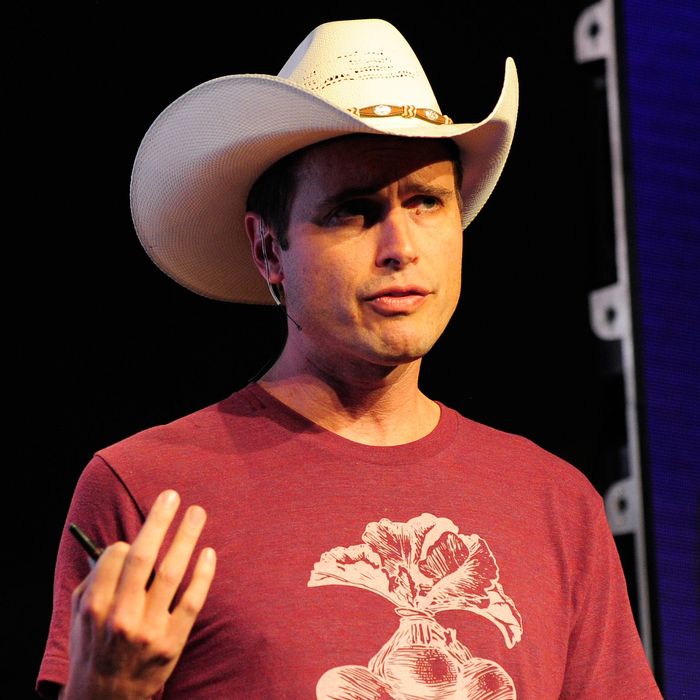 "People want real food," Musk says.
Photo: FilmMagic
Another chef is tossing his hat into the fast-food ring. Kimbal Musk, Elon's less famous brother who made scads of money himself in Silicon Valley before leaving for culinary school, is getting ready to open the first of (what he hopes will be) many locations of a new organic fast-food chain. He tells Tech Insider that in addition to the Kitchen and Next Door, currently the two halves of his restaurant mini-empire, he's about to launch a new concept called the Kitchenette, where everything will be fast, healthy, and organic but cost under $5. The first location is set to debut in Memphis this August.
Musk is packaging the idea as sort of a Pret A Manger–style grab-and-go spot. He says the space will be like a coffee shop, with a counter, indoor seating, and a big patio out front, and the menu will mostly consist of sandwiches, soups, and salads, all made using ingredients sourced from nearby farms. The locavore bent will ensure ingredients stay seasonal, but Musk says there's another benefit, too:
While the Kitchenette's pricing sounds too good to be true, Musk says he will make it work with a little help from local farmers. The same farms distribute meat and produce to all three of restaurant concepts, and knock down the price based on what's in-season.
With this venture, Musk enters a field that's really heating up. The idea of bringing tasty and healthy affordable food to the masses has been the culinary world's holy grail for a while — think Roy Choi and Dan Patterson's Loco'l, Daniel Humm and Will Guidara's Made Nice, or José Andrés's vegetable-focused and Gwyneth Paltrow–backed Beefsteak. He enters the fray with a strong résum;é and a spare billion or two dollars to burn through, as well as the insight of a brother who realizes they're all just playing a really sophisticated version of My Little Restaurant.