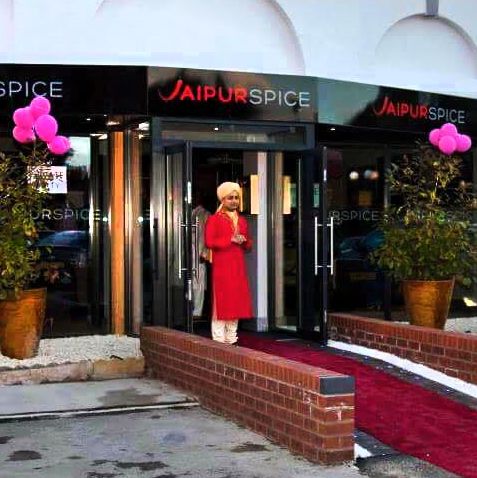 Watch out for nuts in the "exhilarating" new desserts.
Photo: Jaipur Spice/Facebook
It took almost a month, but Jaipur Spice, the British restaurant whose owner sneaked peanuts into the curry to save money, has finally said how sorry it is for killing an allergic customer. Okay, no, it didn't do that at all — the joint's actually just issued a crass plug for its food and merely couched it as an apology. In owner Mohammed Zaman's absence (as he's now busy serving six years in prison), his son Emraz popped off an email to Jaipur's mailing list promisingly titled "Our Apology," and it manages to touch on their collective remorse for one full sentence before seguing into more pressing matters. Like its new line of desserts:
[We] sincerely apologise to all our loyal customers for the recent heavy press surrounding the Easingwold branch and the somewhat disappointing decision for our founding father Mr Zaman. Mistakes have been made and this is no excuse but now is a time to move on as Mr Zaman so wishes.

We are now in the process of launching a new dessert menu and have hired an exclusive pastry chef from London to design this. Our philosophy, started by our founder, [Mohammed] Khalique Zaman, was and still is to create real quality Indian cuisine of the highest standard.

With exhilarating flavours and subtle aromas … Jaipur Spice will transform your perception of Indian food … You'll spot the difference the moment the food arrives ! !
[ITV]