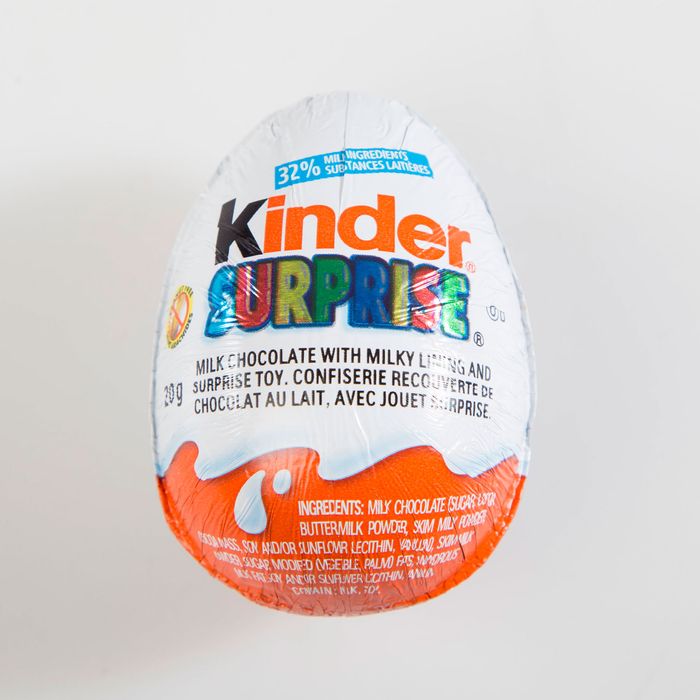 How about a Frozen toy?
Photo: Carlos Osorio/Toronto Star via Getty Images
For the uninitiated, Kinder eggs are candies that are illegal in America for silly reasons, but beloved basically everywhere else because they're an obviously winning combo of half chocolate, half toy surprise. Generally, the toy is a festive collectible or Disney tie-in requiring assembly, but a 5-year-old kid in Ireland last week scored what looks to be the first official Breaking Bad–themed toy when he opened a Kinder egg he found in the hedges.Being young boys, he and his brother assumed the rogue candy was all theirs, but they apparently lost interest once they discovered the surprise inside sucked, even for Kinder: a little baggie of … white crystalline powder? (There's no doubt prizes are getting downright dinky nowadays — just ask Cracker Jack.) Authorities say the boys surrendered the candy to Dad, who gave it to authorities. "The contents of the bag, which was found inside a toy egg, is believed to be methamphetamine," police said, after running some tests. "This incident just reminds us that criminals have no regard whatsoever for the safety of local residents, and I am thankful that this child had the sense to speak to an adult about what he discovered."
Kinder fanatics like Piers Morgan may need to consider this yet another setback to their dreams of lawfully consuming the candies in the U.S.