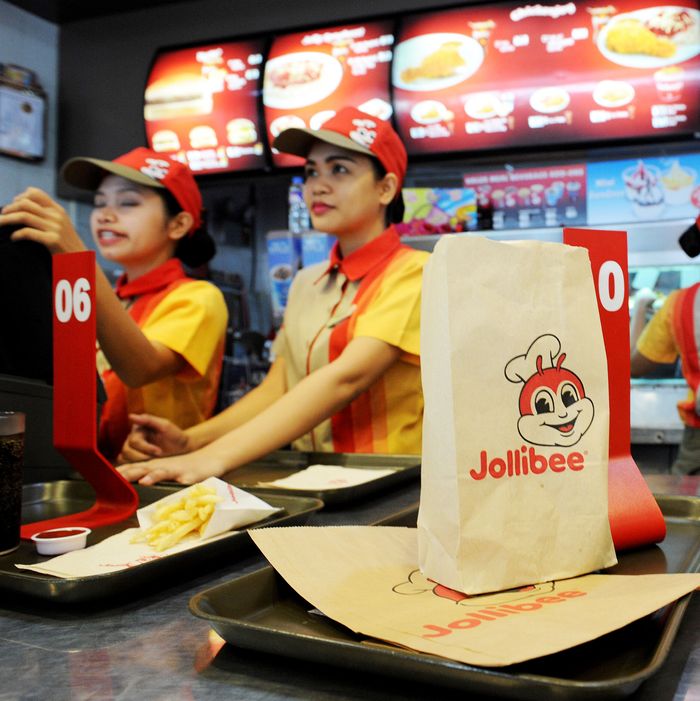 Jollibee's first Manhattan location will be in midtown.
Photo: Jay Directo/AFP/Getty Images
Midtown continues to transform into the epicenter of the world's favorite fast-food chains. Jollibee, the Filipino fast-food behemoth with nearly 900 locations around the world, will open its first Manhattan location this fall at 609 Eighth Avenue near the Port Authority. This, however, is a slightly more interesting development than the arrival of something like an Arby's or another Chick-fil-A: Along with Amazing Aloha Champ burgers, flavored fries, and extremely popular fried chicken, the international chain also serves more distinctively Filipino fare like garlic-marinated milkfish, and spaghetti and rice.
The new location will presumably be mobbed from the get-go. Of course, if New Yorkers love one thing it's waiting a really long time for food — and there's reason to expect them here. When Jollibee's first New York location opened in Woodside, Queens, back in 2009, fans formed the kind of waits usually reserved for novelty foods and stunt pastries. Cue the queuing.