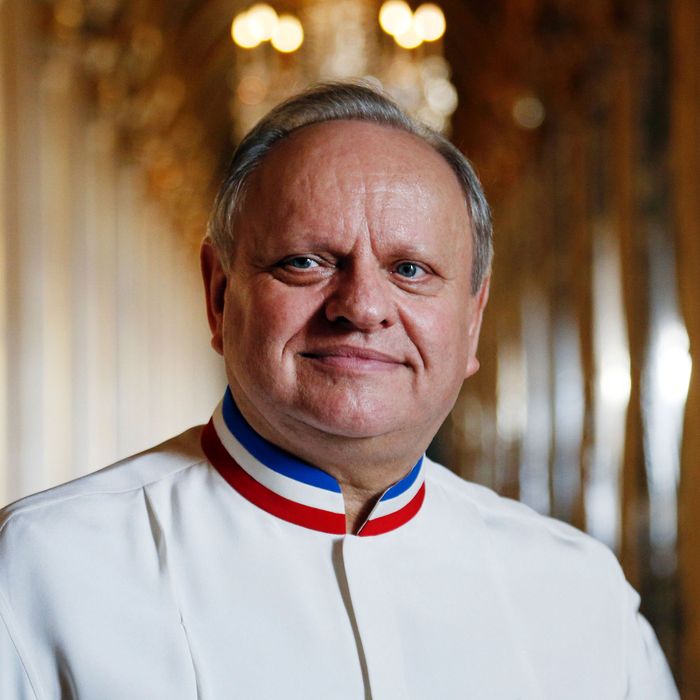 Welcome back.
Photo: Francois Guillot/AFP/Getty Images
Joël Robuchon, one of the elder statesmen of modern French cuisine and a chef who possesses about as many Michelin stars as there are actual stars in the sky, will once again have a New York restaurant. His long-promised return to Manhattan has encountered some unforeseen hiccups, but now it seems certain that he will open a new restaurant in midtown.
Unlike his first New York restaurant, the new spot won't be another location of the chef's L'Atelier de Joël Robuchon empire. Instead, the chef-restaurateur has signed a lease for two floors of a new condo building that's going up at 100 East 53rd Street (owned by megadeveloper Aby Rosen). The space will be divided into a couple of concepts, with the second floor serving as home to a 15,000-square-foot fine-dining restaurant similar to ones he's opened in Las Vegas, Macao, Singapore, and Tokyo (which is to say it will be très fancy). That's not all, though: There will reportedly also be a street-level pastry shop and French market curated by Robuchon himself.
[NYT]