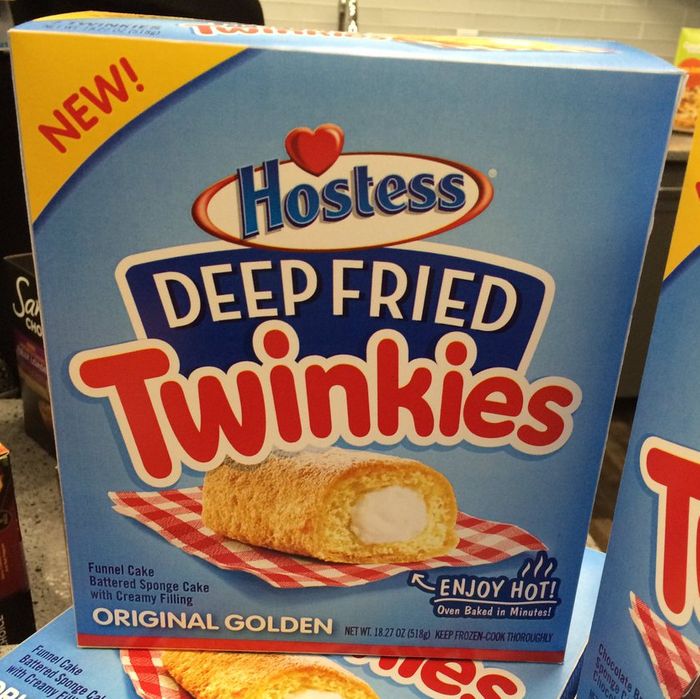 Photo: Anne D'Innocenzio/Twitter
Rumors of this potential innovation first began circulating last year, but now it seems they are real. And as you may have already guessed, these sweet babies will reportedly be available exclusively at Walmart, at least for one year, notes Anne D'Innocenzio, who covers the megachain for the AP.
Take note that these will not be the kind of shelf-stable treats you just grab from the pantry. Instead, to emulate the straight-out-of-a-hot-vat-of-oil sensation, Hostess decided to make these a freezer-aisle item, meaning you will have to heat them, and that lots of lazy college kids will soon know exactly what a cold deep-fried Twinkie tastes like.