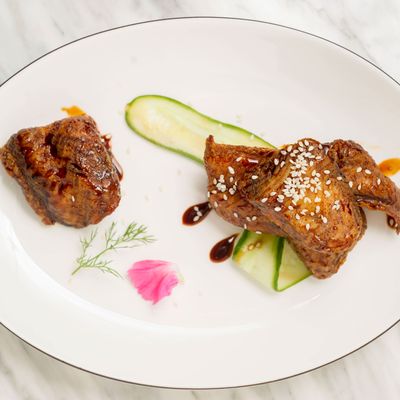 Traditional appetizers include sweetly smoked bone-in sole with sweet-and-sour soy sauce.
Photo: Jed Egan
New York's Chinese-food scene is nothing if not vibrant, but it's not every day a veteran restaurateur from the People's Republic decides that, for her next act, she'll open a restaurant in New York. Chongqing, Sichuan, native Zhu Rong is a New York rookie, but she opened the first of her Yuxiang Renjia restaurants back in 1998, launching ten locations before selling the business in 2006. Two years later, she branched out with Madam Zhu's Kitchen, which now has six locations in Beijing, Chongqing, Hangzhou, and Shanghai. Now, Rong has arrived in New York with Hao's Noodle and Tea by Madam Zhu's Kitchen, which soft-opened on Monday at the well-trafficked corner of 401 Sixth Avenue in the West Village. If all goes to according to plan, Hao's won't be the only Madam Zhu's in New York: Rong hopes to open other restaurants, like a Sichuanese hot-pot spot.
The stylish but not preening dining room stretches surprisingly far back, with a bar (the liquor license is pending) up front and a back dining room with spread-out tables. Pillows are plentiful, tall windows pour in light, and the walls are decorated sparingly with art, like Arne Svenson photography and, near the bar, a pair of Maira Kalman illustrations. It gives the restaurant an uncrowded feeling, and they'll take advantage of that with lunch, from 11:30 a.m. to 2:30 p.m., followed by afternoon tea from 2:30 to 5:30 p.m. starting tomorrow.
Unlike the strictly Sichuanese Yuxiang Renjia, Madam Zhu's menu is more cosmopolitan, a blend of Sichuanese, Shanghainese, and Cantonese food with some original dishes thrown into the mix. The chainlet's American debut maintains that spirit, with an extensive and ambitious menu full of interesting dishes. It's divided into six sections marked by lunar calendar events: salads, traditional appetizers, entrees, rice and noodles, dim sum, and desserts. So appetizers like Le Shan chicken — served in a cold broth and seasoned with Sichuan peppercorn, chile oil, and ginger — and mung-bean noodles in chile oil mingle with dim sum like sticky rice bacon siu mai and tian mian pork buns. Salad could be mean delightfully crunchy celtuce marinated in light soy sauce and chile oil, while noodles crisscross from Sichuan (the classic dan dan mian; another with a hot-pot-inspired broth) to Suzhou (yang chun noodle soup) and Taiwan (minced-pork noodles.)
Entrees are mostly protein-centric plates, and it's where four of the restaurant's original dishes are found. Only one was brought over from China: the seared beef medallions with black-pepper sauce and walnuts. For New York, Rong and her chefs have created a play on Sichuanese shui zhu yu, or fish cooked in water, called Madam Zhu's fish stew, made with serrano chiles and fresh Sichuan peppercorns; glazed beef ribs made in the sticky Shanghainese-style but with the atypical addition of morels; and what you might call " Chinese-style chicken-cooked shrimp." The last, crispy shrimp sauté, is lightly battered and prepared in the style of delicately fried chicken, something the restaurant's creative marketing director Di (Julia) Long (who translated for Rong) says is a novel approach. There's a selection of seven teas for drinking after the meal, as well as a trio of specialty drinks including chrysanthemum-ginger-honey concoction. Check out some of the food and space: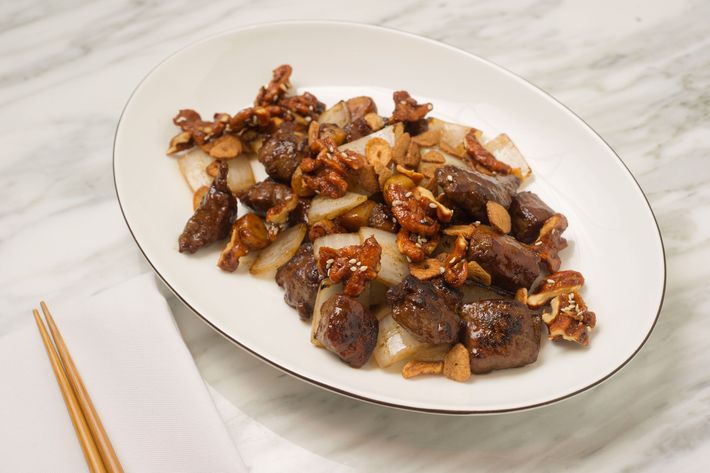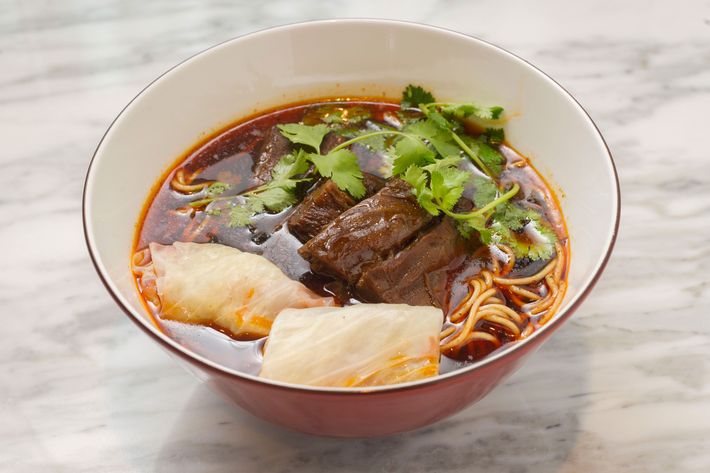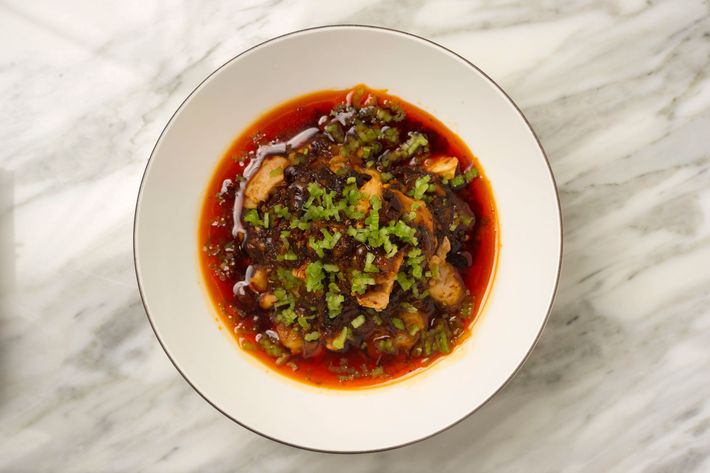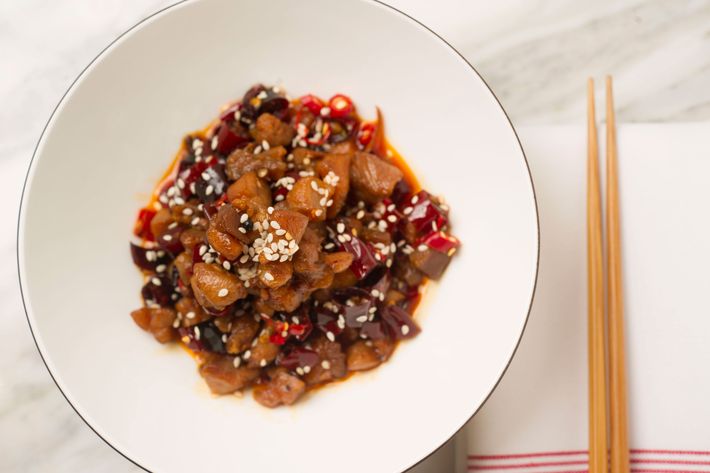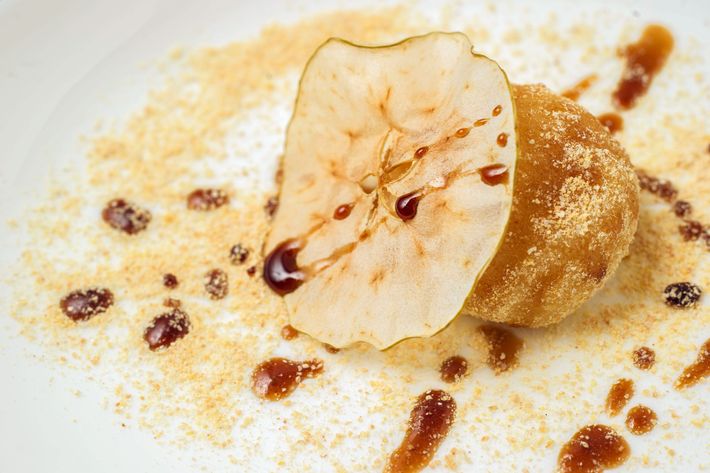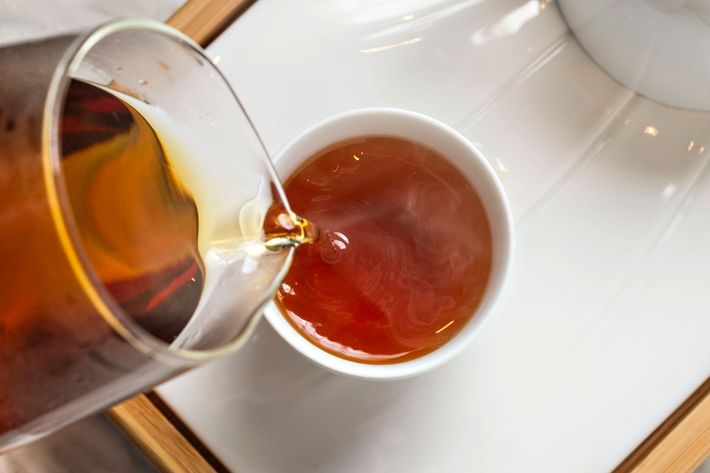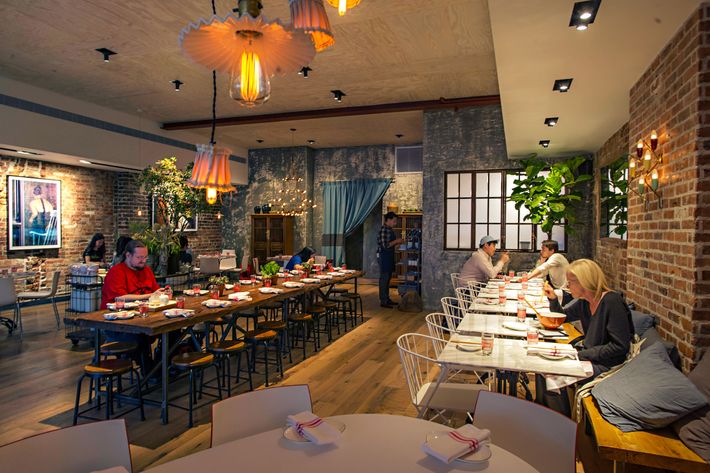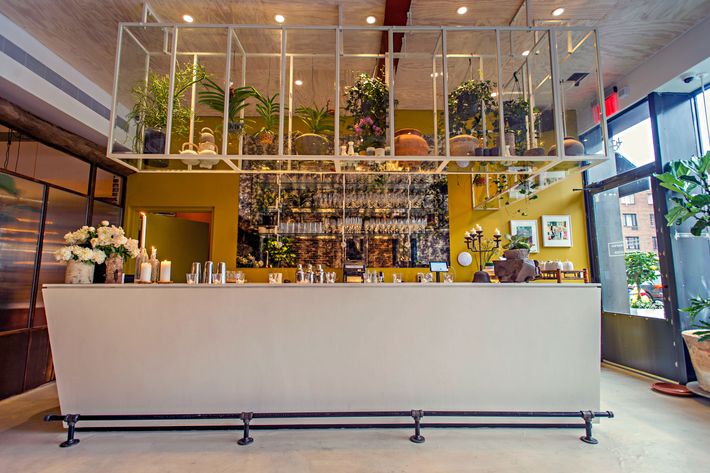 Menu [PDF; note that it's a large file]
Hao Noodle and Tea by Madam Zhu's Kitchen, 401 Sixth Ave., nr. W. 8th St.; 212 633 8900