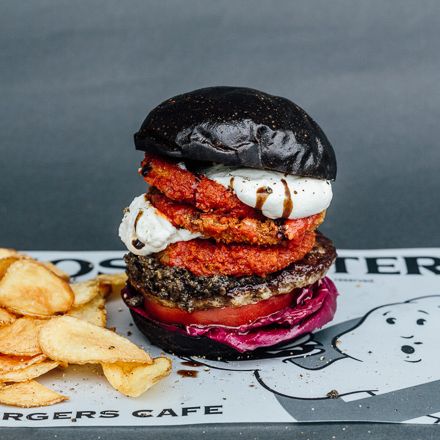 Looks pretty frightening.
Photo: J.S. Burgers Cafe
People in Japan finally know who to call for a Ghostbusters burger. J.S. Burgers Cafe, part of a chain of eateries run by Japanese retailer Journal Standard, has unveiled a themed menu tied to the new movie's release that is predictably better than America's only Ghostbuster-themed foodstuff (Hi-C Ecto Cooler, of course). The limited-time offering has four tie-ins, starting with the G.B. Burger, a specimen that might be the first logical use of black-bun technology. It's got a layer of purple cabbage, and according to Fashionsnap, the patty gets a ghastly black-olive-and-anchovy-paste treatment.
As for the sides, there's something called "Black Chili Chips," whose namesake topping involves a much poorer use of the trick of dyeing ingredients a jet-black hue: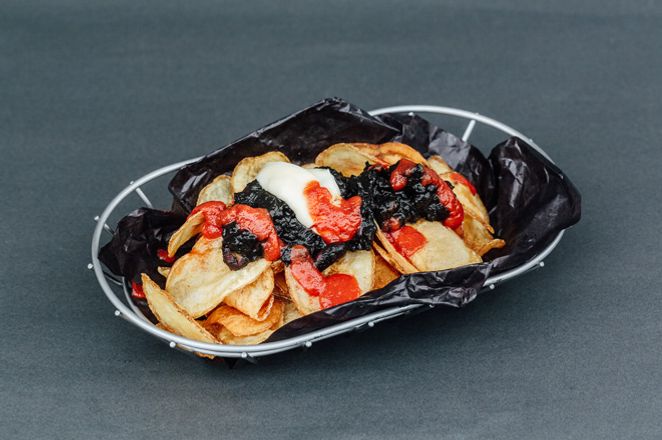 Or slake that thirst with a Slimer smoothie that goes full ectoplasm. Ingredients include something vaguely dairylike and perhaps a blended hearty green of some kind, plus kiwi chunks and, for no good reason at all, burger-shaped snacks and candies on top.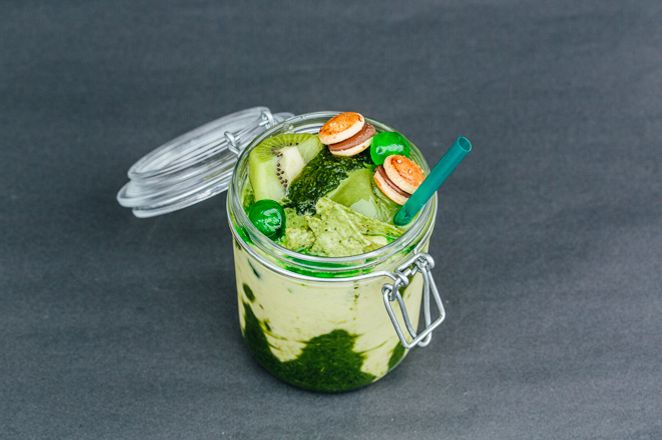 Dessert is this so-called "Marshmallow Mad Burger," a mountain of a food product swimming in Oreos. Also, it oozes a sickly red goo: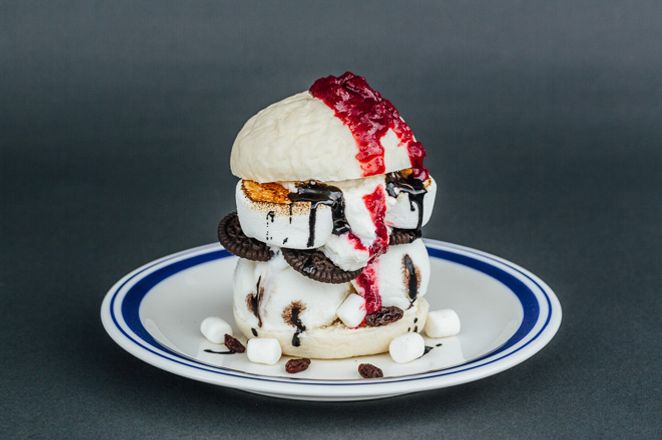 It'd no doubt bring tears of joy to the Stay Puft mascot's eyes, assuming the new Ghostbusters team actually re-conjures that homicidal marshmallow maniac.