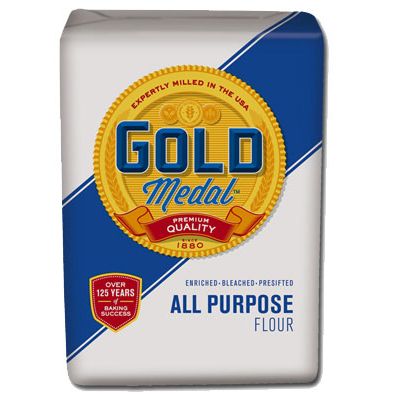 Check before baking.
Photo: General Mills
Hold the measuring cup if you're planning on baking. General Mills issued a voluntary recall Tuesday for 10 million pounds of its Gold Meal, Wondra, and Signature Kitchen brands of flour due to the possibility that they may be contaminated with E. coli. The move is a response to an investigation by health officials into an outbreak that has caused 38 people to become ill in 20 states between December 21 and May 3.
So far General Mills has not found the strain of E. coli in its flour products and manufacturing facility or been contacted by ill customers about the products. The concern comes from the fact that the Centers for Disease Control found that half of the individuals affected by the outbreak reported making food with four, with half of those saying they used a General Mills brand. Meanwhile, Kellogg's-owned Kashi Co. issued a voluntary recall for its Bear Naked Soft Baked granola and Trail Mix Chewy granola bars. Both contain ingredients made from sunflower seeds potentially contaminated with listeria.
[General Mills via Reuters]