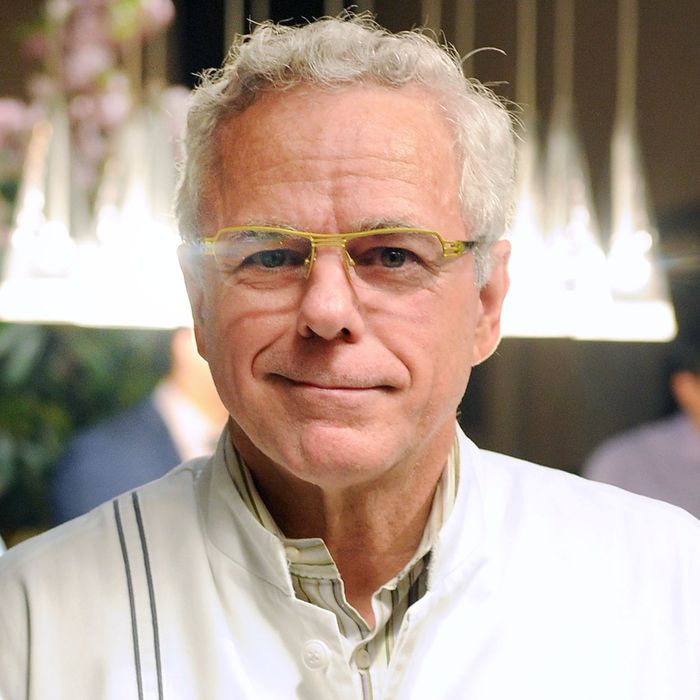 First, he'll take a well-earned sabbatical.
Photo: Craig Barritt/Getty Images
David Bouley's namesake restaurant, 29-year-old Bouley, will move to a new home — and one that's significantly tinier. The chef is selling his current 120-seat Tribeca space, with plans to put the restaurant on a "sabbatical" for 18 months (beginning in the fall), and then reopen it on the second floor of a townhouse, at 17 Harrison Street, which will only accommodate 25 diners. He'll take the time "off" to study nutrition and holistic health, both through traveling the world to speak with experts and studying at the Harvard Business School.
Interestingly, this isn't the only change to come for Bouley's empire: He wants to consolidate all of his other restaurants — Brushstroke, Ichimura, Bouley at Home, as well as a wine bar and his test kitchen — into a single space in Tribeca in 2017. This is all part of his larger plan to create a higher quality of life for his employees, in the hopes they'll stay longer. He tells the Times: "I don't want so many employees. I don't want any hierarchy in my dining room — no captains, assistants or bussers." As the story notes, Dan Barber, Eric Ripert, Anita Lo, and countless other impressive chefs have all worked under Bouley, so he knows a thing or two about mentorship.
[NYT]