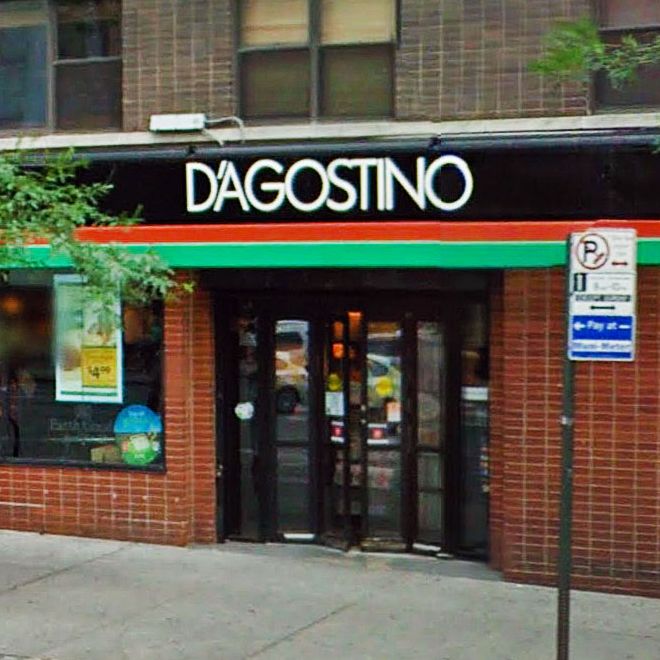 Not looking so good.
Photo: Google
D'Agostino, the family-run grocery chain that's served New Yorkers since 1932, is reportedly looking to sell its final nine stores. If true, this would mark a new low point for the city's embattled independent grocers, news that really isn't surprising in an era where the small guys have to compete against Whole Foods, Trader Joe's, and a fleet of nimble grocery-delivery services.
It's no secret D'Agostino has struggled for a few years. NYC's "original grocer," as it calls itself, has shuttered a handful of stores this year already, and currently operates half as many as it did during its prime in the '90s, when it ran 26 locations in New York City and in Westchester.
The Post hears there's interest from Key Food, which became New York's largest grocer after gobbling up 23 A&Ps; last year, in the aftermath of that chain's bankruptcy. Key Food and Morton Williams are now the last remaining indie grocers in the city that have the distinction of actually continuing to grow in size.
[NYP]