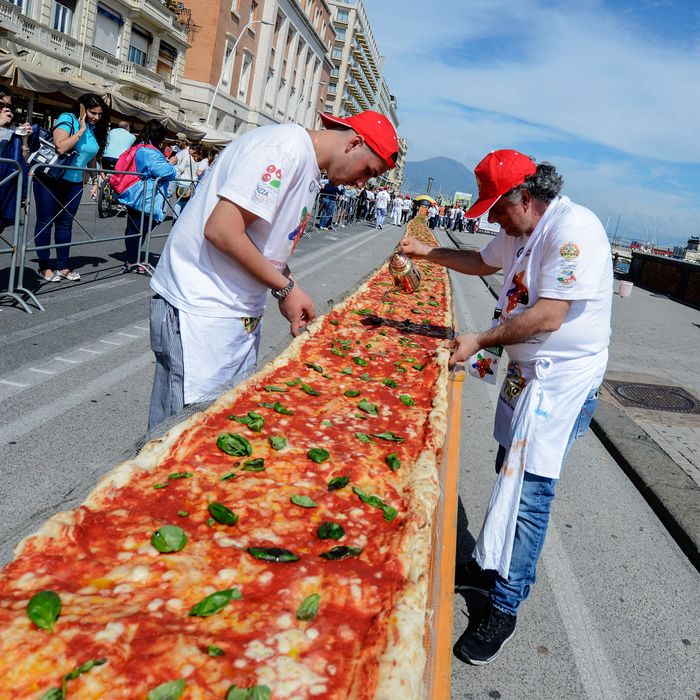 Cheese for miles.
Photo: Mario Laporta/AFP/Getty Images
When a food is bestowed with a Guinness World Record, that generally means it's not that appetizing. (To wit: Buca di Beppo's 10,000-pound spaghetti bowl ended up becoming livestock feed after stewing in the sun for hours in a swimming pool.) But this mile-long Margherita pizza, made by more than 400 actual Italian chefs, looks pretty good:
The small army of pizza-makers worked at stations along a two-kilometer line that snaked along Naples' coast. It took them 11 hours to form 4,400 pounds of flour into crust, top that with 4,400 pounds of mozzarella, 3,300 pounds of sauce, 44 gallons of olive oil, and 66 pounds of basil, then painstakingly feed all 6,079 feet through a wheeled wood-burning oven.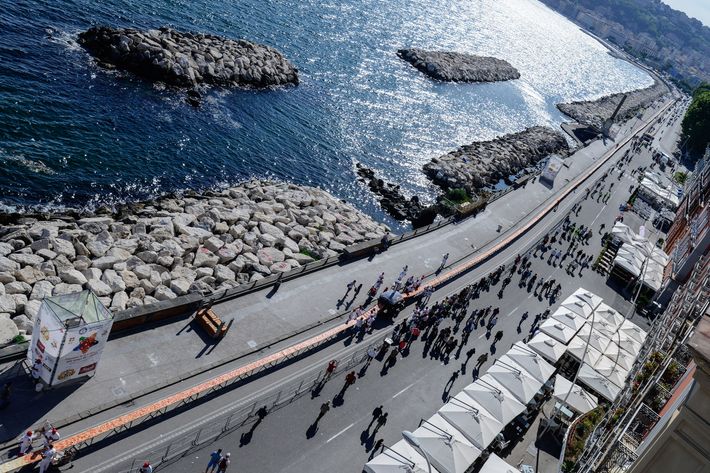 [NBC]