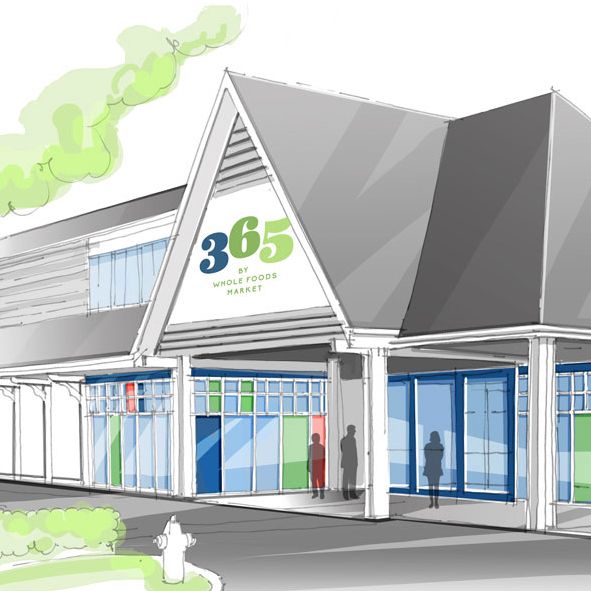 "Bells and whistles."
Photo: Whole Foods
The first of Whole Foods' "hip" spinoff stores with lower-priced products opens out in L.A. on May 25, and what shoppers will find inside is finally becoming a little clearer. Reports originally said to expect in-store tattoo parlors, but the company has offered media tours of the 365 store, and it looks like people will have to settle for the "techno buzz" they were promised instead.
Mostly, this will take the form of robots, the New York Times reports: There's the teaBot, for starters, a kiosk from a Canadian start-up that simplifies the tea-ordering experience "by building a robot that blends tea." Or there's also Banquet, a wine app that replaces the need for a real human sommelier.
It sounds like the stores won't be going all-out on much else. A lot of the products will be under Whole Foods' private label, also called 365. The Times says 365 stores are like Old Navy, and Whole Foods is the Gap, with the equivalent of $12 cargo shorts being things like not-so-round apples: "At Whole Foods, we love big, round apples," 365 president Jeff Turnas told the paper. "At 365, we love apples too, and get them from the same suppliers, but they may be smaller, less beautiful." Nor will 365 stores pay workers to stack the apples into nice, neat pyramids; fruit is sold "straight out of the boxes and crates in which it is delivered." And there's no butcher or baker on site either, allowing stores to recoup that cost, and meaning all meat will come prepackaged and bread will be sourced from local bakeries. In all, the stores will stock about 7,000 items, a good deal fewer than the 35,000 to 52,000 at a traditional Whole Foods. But this first location will have the first West Coast location of By Chloe. "So no, we don't have a tattoo parlor," Turnas said. "But we do have a lot of other cool stuff."
It's of course all in an attempt to lure younger shoppers back to the brand, and if it doesn't work out, it sounds like the company is already working on a backup plan. It's also going to try opening larger Whole Foods stores that will "allow it to expand higher-margin businesses," in what sounds like the Walmart Supercenter–ification of pricey organics.
[NYT]