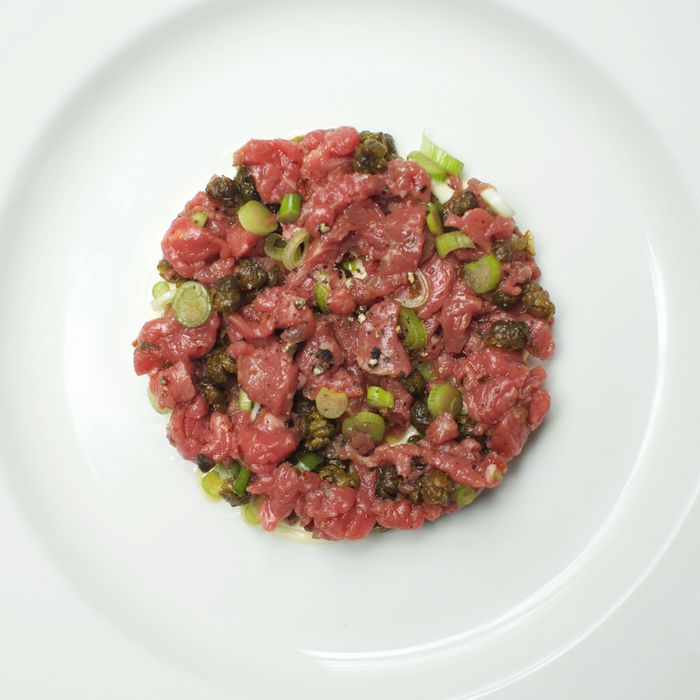 Steak tartare with fried capers, spring onions, and spiced mayonnaise.
Photo: Clay Williams
The newly opened Metrograph is no ordinary movie theater, so it of course offers advanced snacks. Its on-site restaurant, the Metrograph Commissary, draws inspiration from restaurants on old Hollywood studio lots in the 1920s, '30s, and '40s — and the menu includes simple, classic dishes like spaghetti pomodoro, brown-butter trout, and burrata with salsa verde.
While none of this food can be ordered into the theater — there's a concession stand stacked with turmeric- and cayenne-flavored popcorn for that very purpose — the Metrograph Commissary has a flexibile seating arrangement, with a dining room, a lobby bar, a restaurant bar, and a private space. Take a look: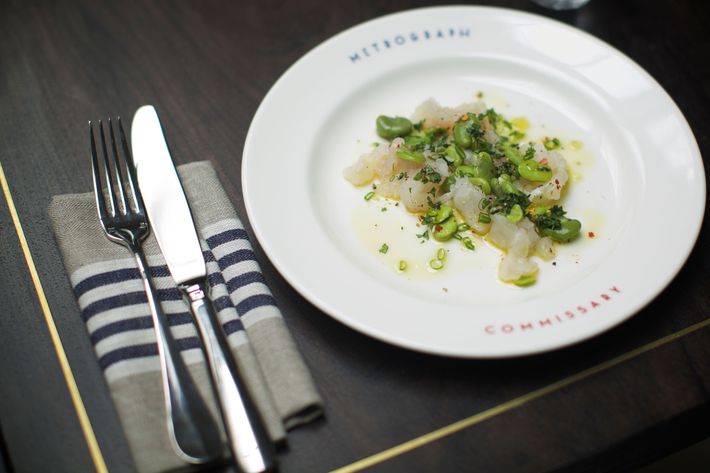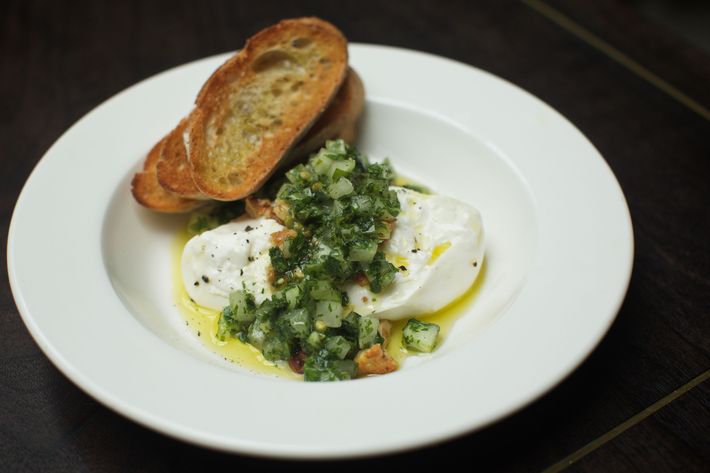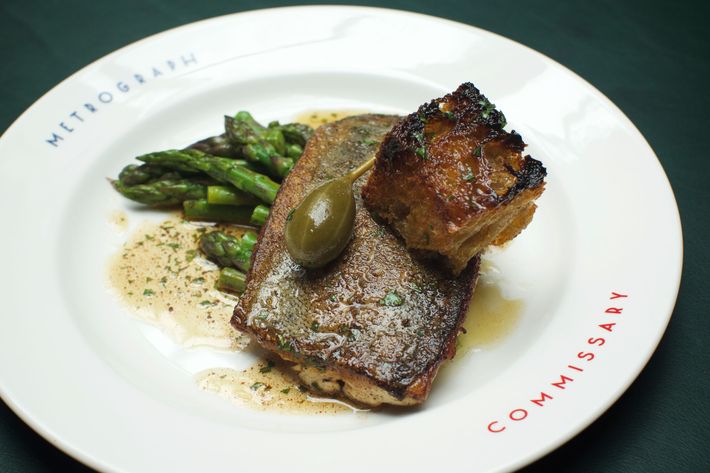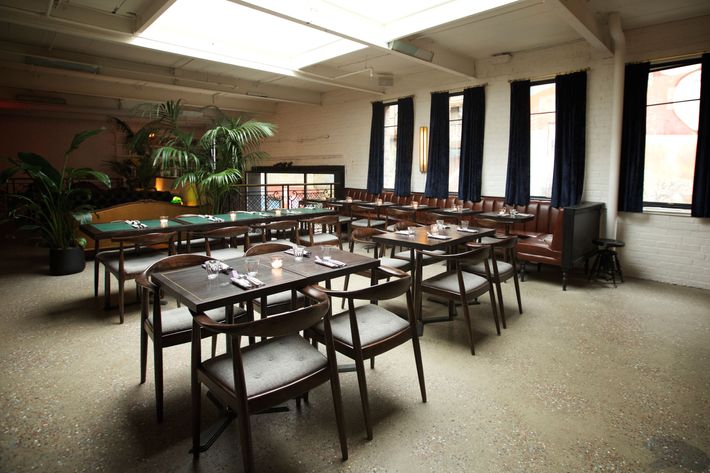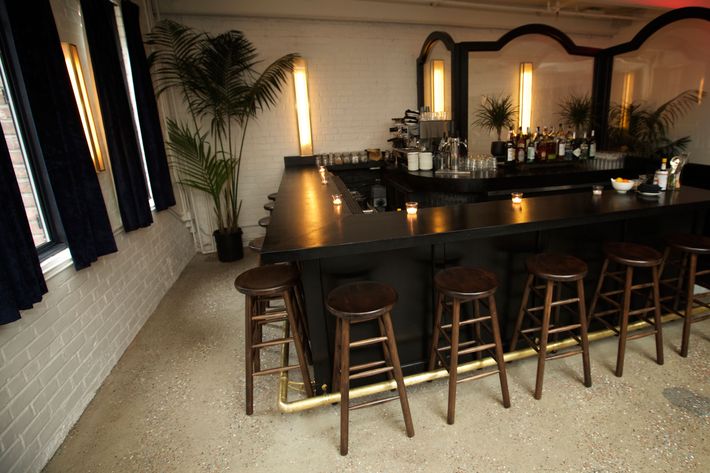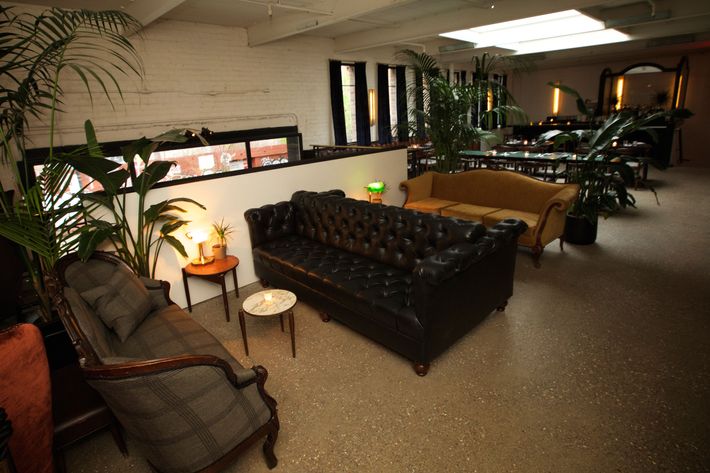 Menu [PDF]
The Metrograph Commissary, 7 Ludlow St., (212) 660-0312