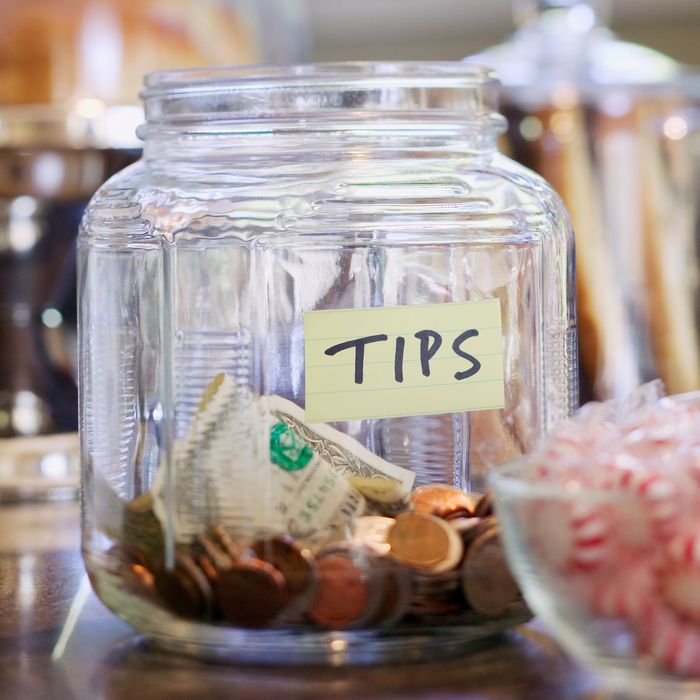 Strange.
Photo: Rick Gayle Studio/Corbis
A black Oxford law student is getting the internet's full wrath after celebrating how he and a friend had screwed their white South African server by putting "We will give tip when you return the land" on the tip line instead of a proper gratuity. Ntokozo Qwabe, a law student at the school, described the scene at length on Facebook, explaining why they'd effectively held 24-year-old Ashleigh Schultz of Cape Town's Obz Cafe responsible for apartheid. Not surprisingly, the Facebook post isn't up anymore, but, according to screenshots, it started off like this:
LOL wow unable to stop smiling because something so black, wonderful & LIT just happened! And of course, the catalyst was a radical non-binary trans black activist - Wandile Dlamini - from the Rhodes Must Fall movement [a protest movement aimed at removing statues of Cecil Rhodes, a leader tied to apartheid]. Because trans activists have BEEN the ultimate blessers of this decolonial struggle!

To cut the long story short, we are out at Obz Cafe with the said activist, and the time for the bill comes. Our waitress is a white woman. I ask the said activist what the going rate for tips/gratuity is in these shores. They look at me very reluctantly and they say 'give me the slip, I'll sort that out'. I give them the slip.

They take a pen & slip in a note where the gratuity/tip amount is supposed to be entered. The note reads in bold: "WE WILL GIVE TIP WHEN YOU RETURN THE LAND". The waitress comes to us with a card machine for the bill to be sorted out. She sees the note & starts shaking. She leaves us & bursts into typical white tears (like why are you crying when all we've done is make a kind request? lol!).
Since then, a GoFundMe page set up by somebody in Louisiana has pulled in more than $6,000 in three days. Probably speaking for most of those donors, Ngobese told News24: "Qwabe is someone that claims to speak to the downtrodden and the disenfranchised yet he has the audacity to bully a working class young woman. Waitresses are not rich people. They are trying to make a meagre income to pursue further opportunities."