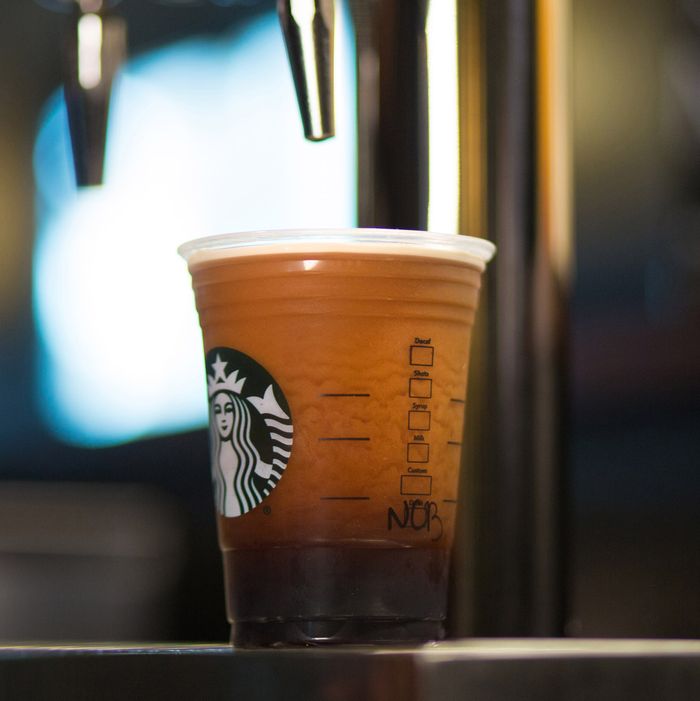 Do less.
Photo: Joshua Trujillo/Starbucks
In a desperate move to ride the third wave of coffee, Starbucks will sell nitrogen-infused cold brew this summer in select cities (Seattle, Portland, New York, Chicago, Boston, Los Angeles, and San Francisco to start). The coffee giant already makes one version of cold brew, which it brews for 20 hours, but this one has a Guinness-like consistency. And because this is Starbucks, there will be a vanilla-sweet-cream flavor, too.
This "nitro" cold brew is apparently quite popular at the the Reserve Roastery and Tasting Room in Seattle, which Starbucks is set to expand to New York's Meatpacking District in 2018. All of these attempts to go toe-to-toe with serious coffee competitors feel, well, a little thirsty. Perhaps the company should give the people what they really want: less ice.