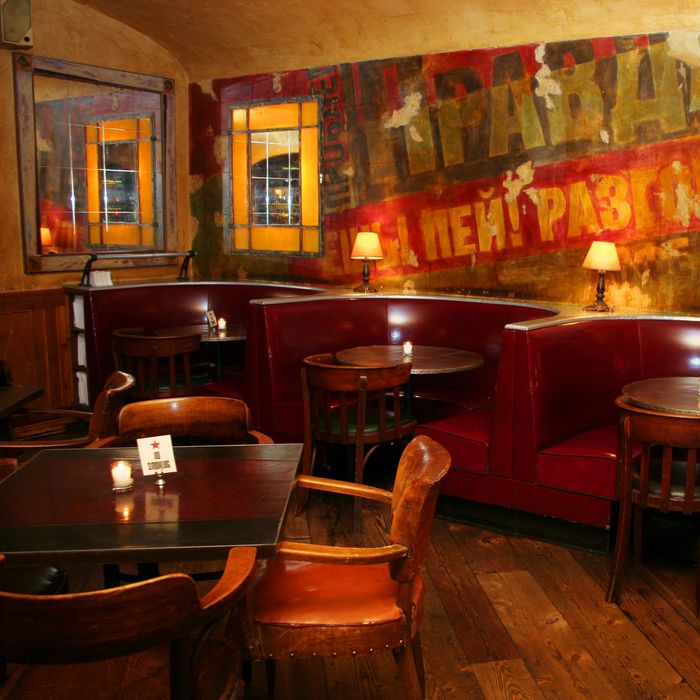 It's gone after June 30.
Photo: Youngna Park
After 20 years of pouring shots in Soho, Soviet-themed cocktail lounge Pravda will close, according to owner James Huddleston, at the end of June — just as vodka starts to get cool again. This closure is the latest chapter in old Soho's vanishing act, following neighborhood haunt Mekong and classic dive Milady's in the last couple of years.
Originally opened by Keith McNally back in 1996, the ensconced basement bar was once, like all of the downtown impresario's spots, exceedingly trendy. The bar eventually lost its hot-spot status, and McNally has long since sold his interest, but the place more or less remained the same, serving dozens of different vodkas, caviar, and a menu of mostly Russian food. For those who want to relive their glory days, or missed out on the fun, Huddleston tells "Page Six" there will be discounts and deals on caviar, infused vodkas, and oysters until the last call on June 30.
[Page Six]