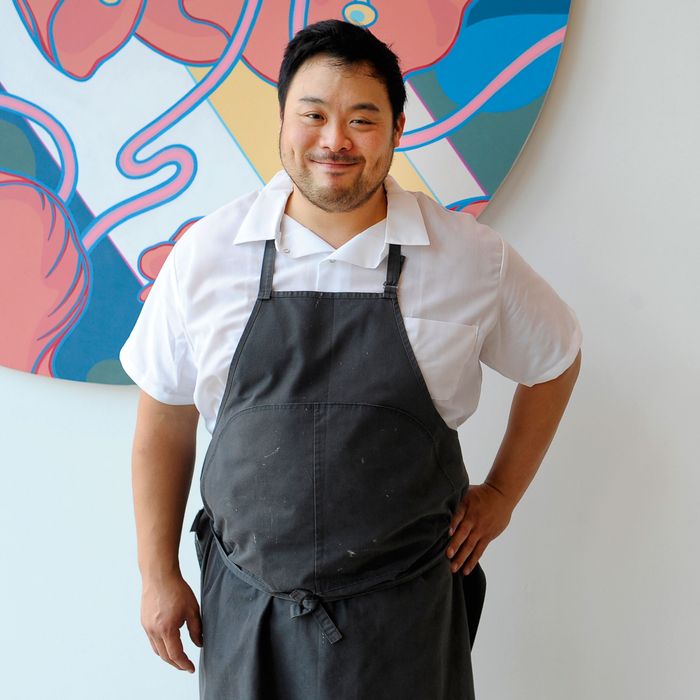 Mr. Mogul.
Photo: Katherine Frey/The Washington Post
In addition to backing the hit delivery-only service Maple, David Chang has been working on a similar concept of his own, called Ando. The food is cooked in a discreet space in midtown, ordered through an app, and delivered by UberRush.
This morning, people who signed up early for the service received an email letting them know the service is going live. All they have to do is download the iOS app, enter the included promo code, and offer an address in the service's still-limited delivery area, and they're greeted by this: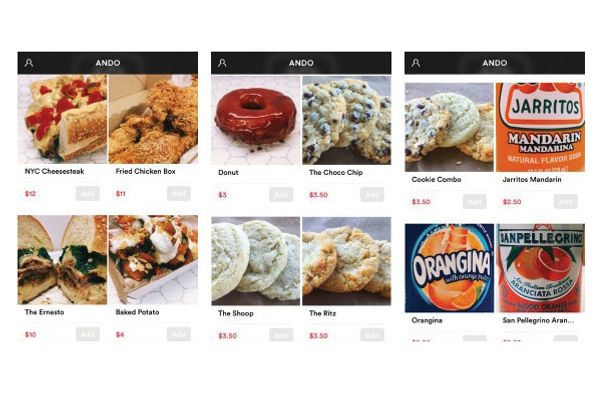 The service's layout resembles Caviar.
Photo: Ando
To start, the menu includes a $12 "NYC cheesesteak" made with Momofuku's endlessly versatile chickpea hozon, a $10 roast-pork sandwich, an $11 box of fried chicken with "secret spices," a Ritz-cracker cookie (made by Christina Tosi), and soft drinks like Jarritos and Orangina.
If one of Maple's main draws is that its food is relatively virtuous, it appears this Momofuku-specific service is dedicated to less healthy options. There's no reason to think this approach is wrong, and even though Ando's delivery radius is still small, Ando's citywide expansion should continue in the coming weeks and months.