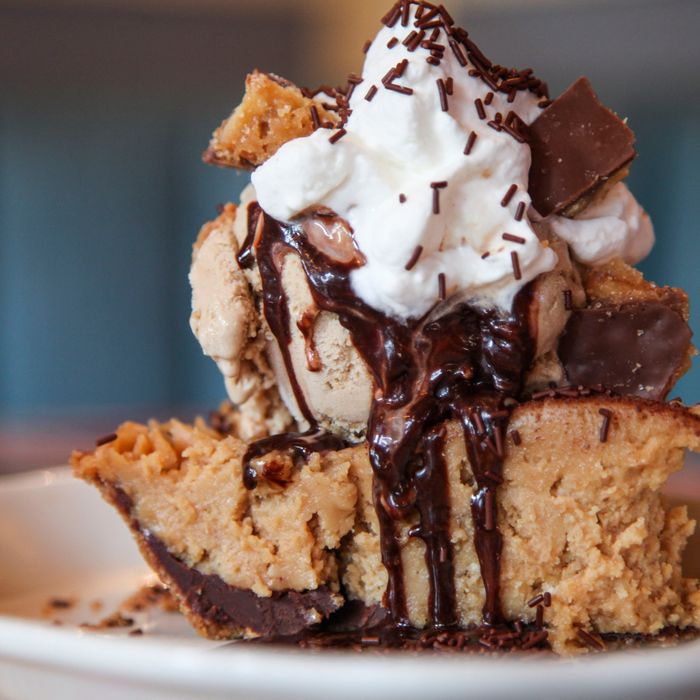 Chocolate-peanut pie with Nonna D's Oatmeal Lace ice cream, hot fudge, whipped cream, "crack cookies," and chocolate sprinkles.
Photo: Hannah Mattix
There's a brand-new outpost of Ample Hills Creamery attached to Bubby's High Line, so it makes sense that the two would join forces to create a megadessert. Behold, the pie sundae: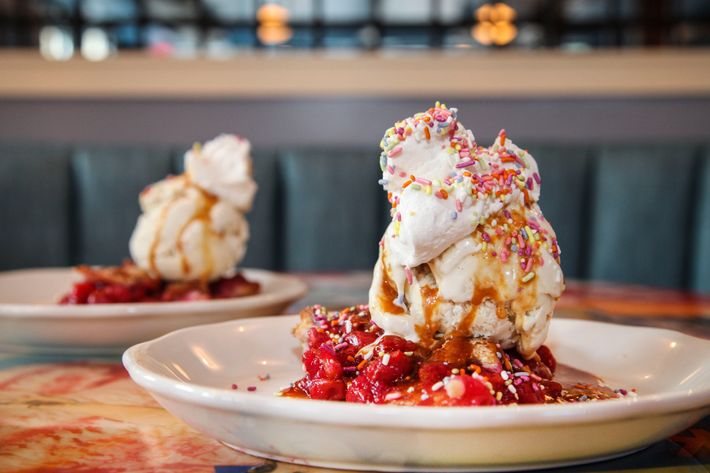 There will be a few different flavors of pie sundae, along with pie shakes, floats, and regular ol' ice cream. Here's the new location-specific flavor: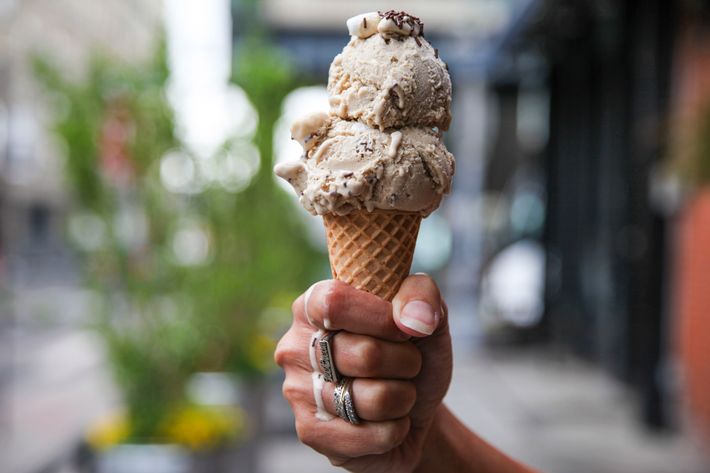 The 400-square-foot space has booth seating for eight to ten people, but you can of course take a cone to go and stroll the High Line. Just don't attempt to simultaneously walk and eat a pie sundae.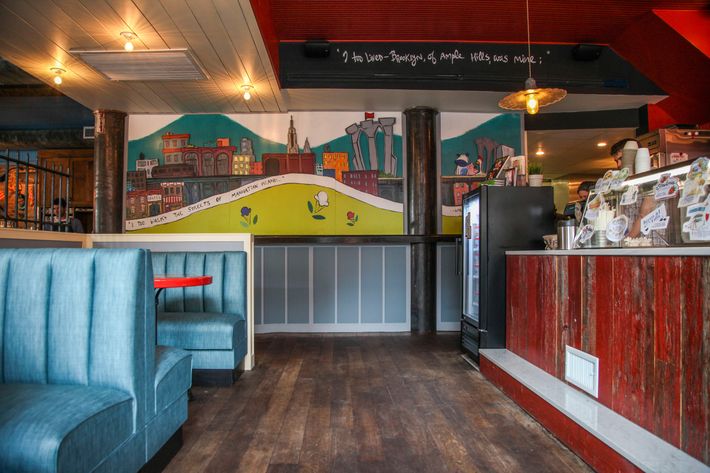 Ample Hills Creamery, 73 Gansevoort Street, 646-590-1288