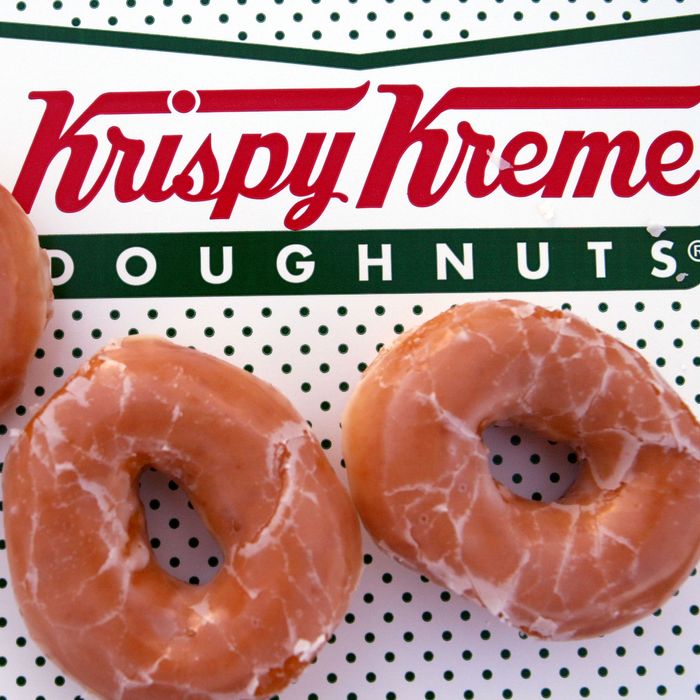 Those doughnuts better be worth it.
Photo: Joe Raedle/Getty Images
Breakfast domination is now within reach. Krispy Kreme was bought out for a cool $1.35 billion by JAB Beech, the German investment firm that owns Peet's Coffee & Tea and recently bought third-wave coffee pioneers Stumptown and Intelligentsia. The firm will pay a premium of $21 a share for the international doughnut chain, and the acquisition has sent stock up almost 25 percent. A senior partner with JAB says the firm is just investing in brands with potential for lots of growth, but given the relatively rapid acquisitions of these very specific companies it may or may not be assembling the pieces for a Dunkin' Donuts killer. How exactly, if at all, these brands will interact isn't yet clear, though Krispy Kreme did finally figure out late last year that it can make more money by telling people it employees baristas. But, hey, that classic glazed doughnut would taste pretty good with Stumptown's chocolate cold brew, no?
[AP]