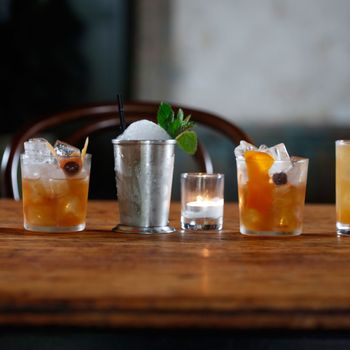 There will be cocktails made with Kings County Distillery whiskeys.
Photo: Melissa Hom
Kings County Distillery has a new destination for your summer nights. Fresh off of winning three major awards, including being named Distillery of the Year by the American Distilling Institute, the whiskey-maker has expanded its home base in the Brooklyn Navy Yard with the Gatehouses, an indoor and outdoor tasting room, coffee shop, and retail outlet. (Full disclosure: The company is co-owned by an editor at New York Magazine.) While the tasting room opens tonight, the coffee and retail sections open on Monday.
It's a looker, too. Built in the medieval revival style in 1896, the Gatehouses' exteriors were restored by the Bloomberg administration, while the interiors were renovated by Kings County with the American Construction League. Unlike the grain garden, which is no longer open to the public, the Gatehouses will be an all-year venue. Coffee is from roaster of the moment Parlor Coffee, brewed Monday through Friday from 8 a.m. to noon, and Kings County Distillery products will be sold at the retail store Monday through Saturday from noon to 10 p.m. The liquor there will be offered at a small discount from other shops, and there will be small-batch whiskeys not yet available elsewhere.
The tasting room (last call is 10 p.m.), though, is where you'll want to spend your afternoons and nights. Initially open Fridays and Saturdays, the tasting room will expand its hours to Monday through Saturday starting May 30. There's an enclosed outdoor area, like the backyard of a castle turned hotel in Europe, outfitted with picnic tables, and a saloonlike indoor space with distressed wallpaper, a handsome bar, a long communal table, and a handful of two-tops. Along with whiskey flights, tastings, and cocktails made with their booze (think Manhattans, mint juleps, moonshine punch, and so on), there's a food menu by Vinegar Hill House and Crown Finish Caves and, in good news for frozen-treats fanatics, whiskey pops made in collaboration with People's Pops. Distillery tours are available Monday through Saturday, and later this summer whiskey-tasting and -making classes will be introduced. Take a look: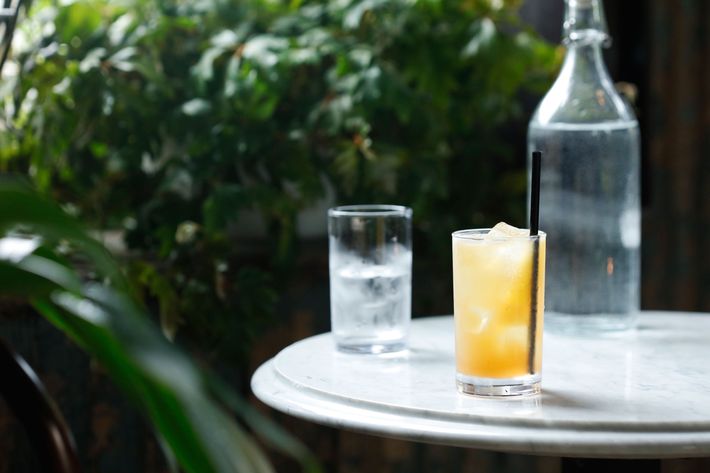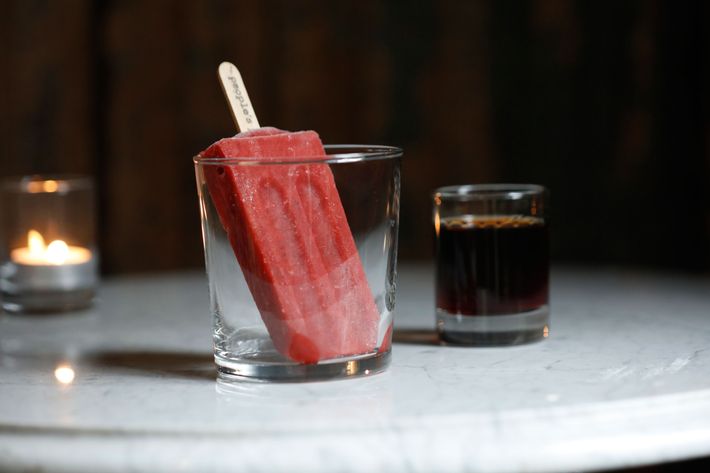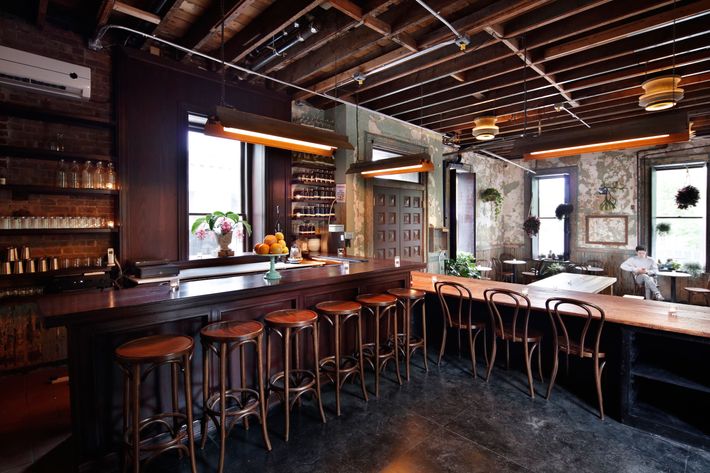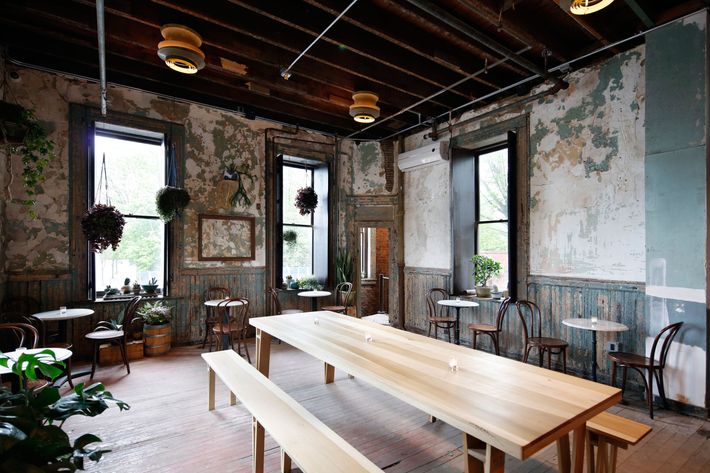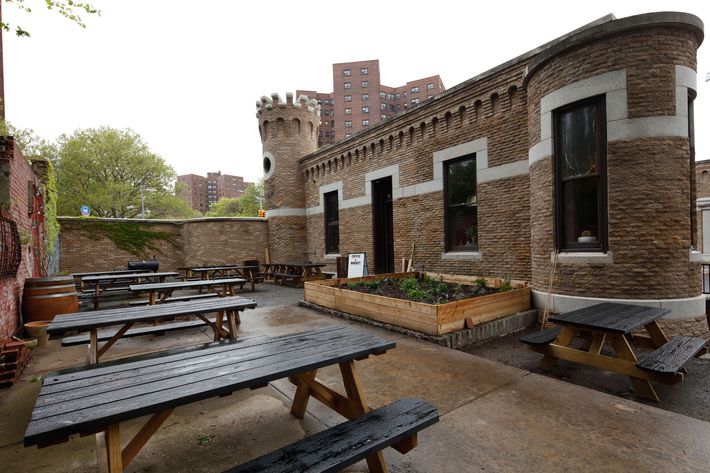 The Gatehouses at Kings County Distillery, 299 Sands St., 347-689-4211
Menu [PDF]