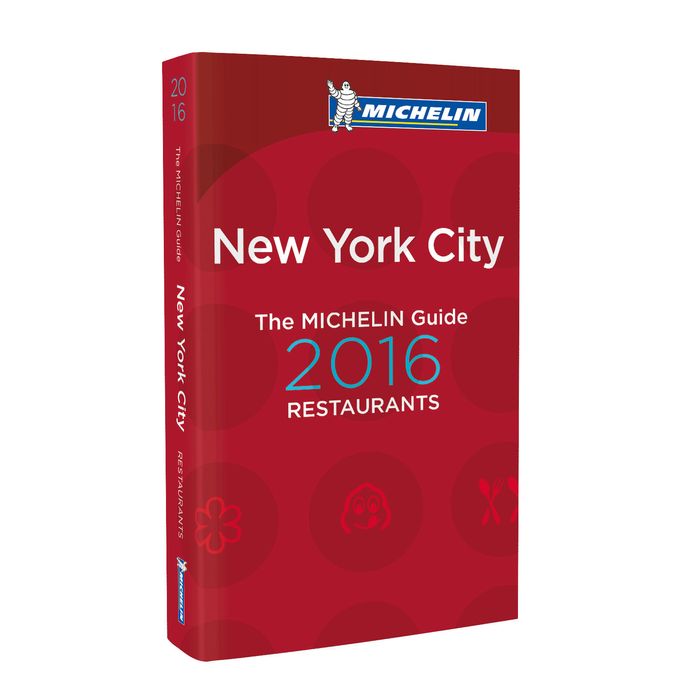 Taking heat.
Photo: Courtesy of Michelin
Estée Lauder heir and political activist Ronald Lauder has a bone to pick with Michelin. The World Jewish Congress president says it's "concerning" that there isn't an Israel guidebook, and is suggesting Michelin rethink that omission. "Israel today is a venerable amalgam of cultures and traditions, which come together to produce a distinctive and exceptional culinary scene. Why, therefore, has your company refused to produce a guide to Israel's restaurants?" he wrote in a letter the AP obtained, adding, "Though I am sure that it is not your intention, some have speculated that reasons other than merit color Michelin's decision not to visit Israel."
Michelin has recognized individual Israeli chefs before (Moshik Roth runs the Netherlands' two-star &Samhoud; Places), while Philadelphia chef Michael Solomonov has collected a James Beard Award for his Israeli cuisine at Zahav, and Saveur has named Tel Aviv one of the world's best culinary destinations. Lauder suggests Michelin's snubbing doesn't square with all these accolades, and chances are he's probably even less enthused by the travel portion of the website — it also omits Israel from its list of 79 countries.
A spokesperson explained to the AP that Michelin hasn't had "the opportunity" to do a guide in Israel yet, but "that doesn't mean we will never have one" — the decision is complicated and based on subjective things like "gastronomic interest" and "potential readers." There are currently guidebooks for 27 countries, and a number more tailored to specific cities. As the AP points out, one of the newest is a guide for Brazil, a choice critics may find curious because Michelin reviewers didn't give three stars to a single restaurant there. The company defended the move by saying it sees potential: "We sensed that something was happening in these cities."
[AP]