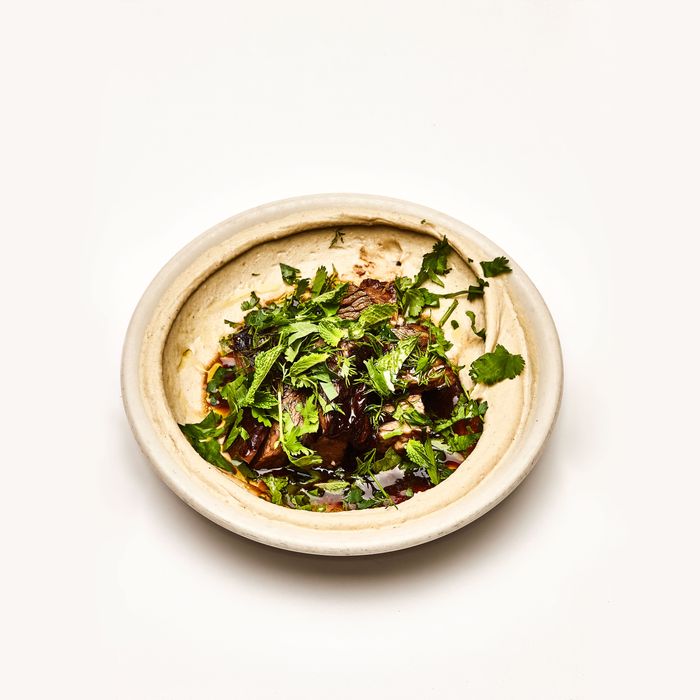 Hummus with braised lamb neck, dried lime, and herbs.
Photo: Bobby Doherty
We know, we know. We went and got your hopes up before. But this time, after several delays, it really looks like Dizengoff partners Michael Solomonov and Steven Cook have been granted permission by the municipal-permitting powers that be to start slinging hummus in Chelsea Market. Their chef-partner, Emily Seaman, has presumably spent the lag time fine-tuning topping combos like braised lamb neck with black lime and rhubarb (and familiarizing herself with local rhubarb farmers).
As of now, the Chelsea Market stand will open officially May 25 — and, just maybe, earlier — serving five types of hummus and three salatim, or vegetable salads, all day every day, and breakfast shakshuka until 11:30 a.m. The beer will be local, the wine Israeli, and the frozen mint lemonade spiked with bourbon, if desired.
The new restaurant resembles the Philly flagship with counter seating instead of picnic tables, and will emphasize takeout, including hummus and salads by the pint and freshly baked pita by the dozen or half-dozen. Here's a look at Dizengoff NYC.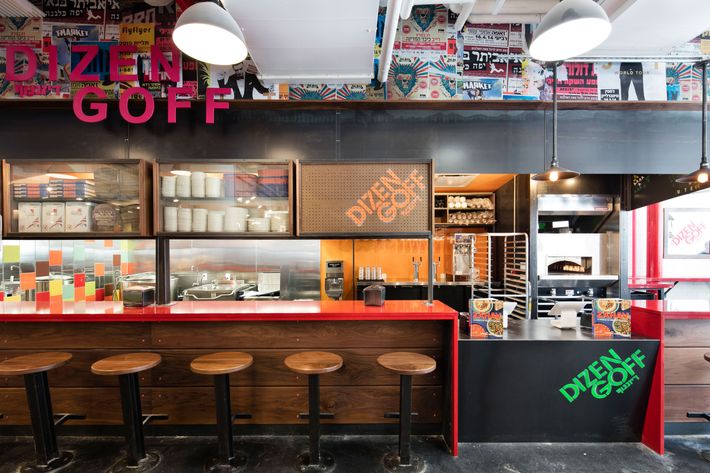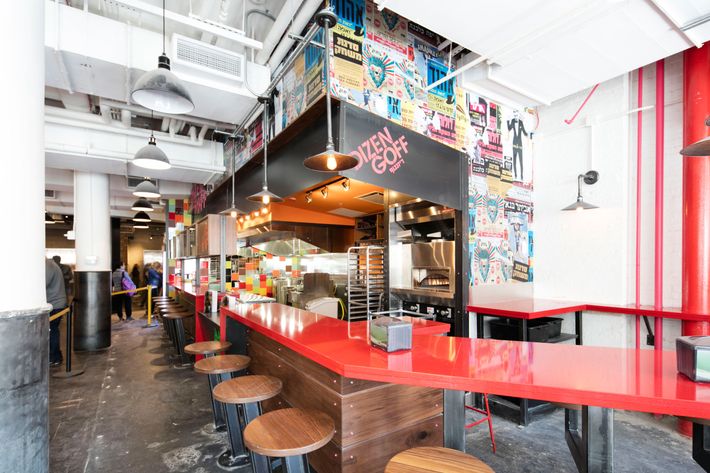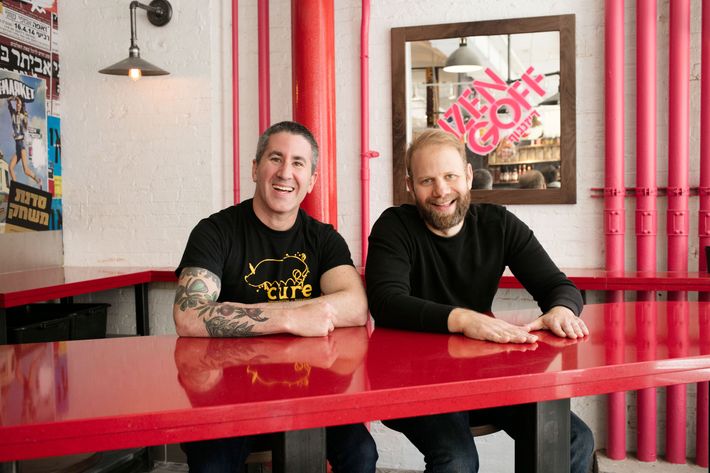 75 Ninth Ave., at 15th St,; 646-833-7097