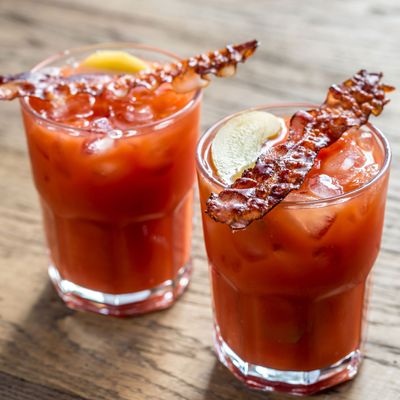 Early bird may soon get the booze, too.
Photo: AlexPro9500
Andrew Cuomo is throwing his full gubernatorial weight behind a panel's recommendation to update New York's severely outdated liquor laws. Critics have long complained the problems caused by 1930s-era legislation are myriad (like grocery stores being limited to those atrocious "wine products"), but as nearly all brunchgoers have learned firsthand, the most annoying may be the so-called blue law that outlaws booze sales before noon on Sundays. The rule's been around since Fiorello La Guardia was New York City's mayor, and it turns out Cuomo himself maintains a pretty forceful dislike of it: "The law was created 80 years ago right after Prohibition," he told reporters yesterday. "It is the most bizarre, arcane, frustrating, maddening law that you could imagine."
Under the governor's proposal, restaurants and bars that already have liquor licenses could get permits to start doling out mimosas and Bloody Marys as early as 8 a.m. Among the panel's other recommendations is streamlining the endlessly complicated process for obtaining a liquor license in the first place. All in all, some great news for the boozy-brunch crowd, but maybe nobody should remind lawmakers that this would also mean four more hours of bottomless brunch.
[NYDN]