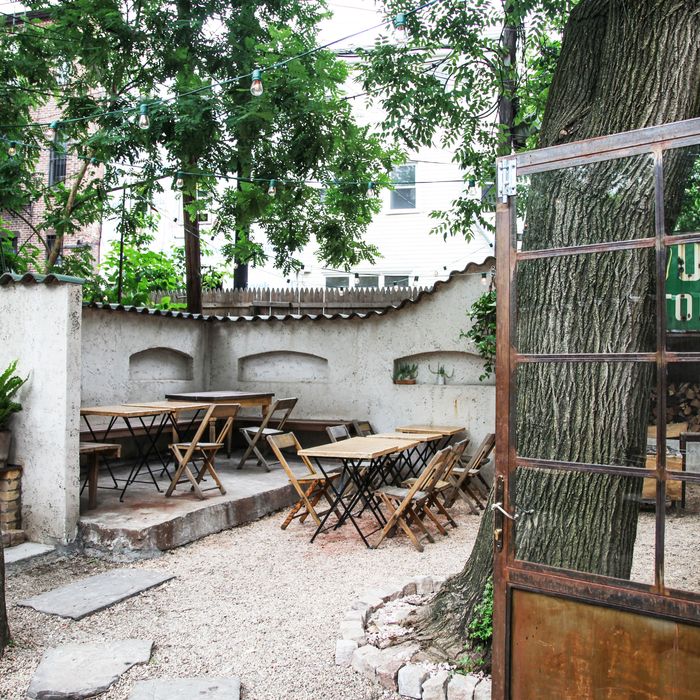 Trust us: You want to hang out here.
Photo: Hannah Mattix
No excuse is necessary, really, for hanging out in the beautiful backyard at Fort Greene's Colonia Verde, especially on summer nights. The restaurant has taken advantage of that space by inviting chefs from around Latin America and New York to grill and have a good time for its Sunday Asado series. The next one goes down from 4 p.m. to 7 p.m. on June 12 and will be, full disclosure, hosted by Grub Street's Sierra Tishgart. Chef Alex Raij (Txikito, El Quinto Pino, La Vara, and Tekoá) will work the grill; Mexican sweets queen Fany Gerson (Dough, La Newyorkina) will handle dessert; and there will be tastings, cocktails, and spiked paletas made with Amaras Mezcal from Colonia Verde bartender Henri Kholer. Tickets, priced at $50, can be purchased here.