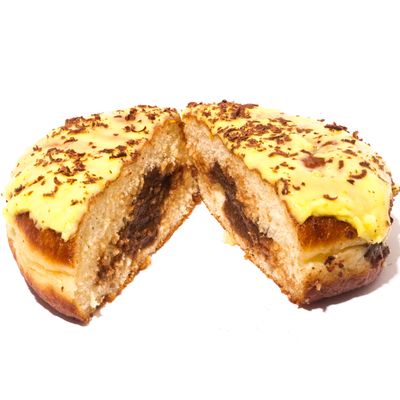 Oozing with meat juice.
Photo: Jed Egan
There's no shortage of fancy doughnuts in New York, but the newest one — a collaboration between the Doughnut Project and nearby butcher shop Hudson & Charles — isn't just a gimmick created as Instagram bait. The $5.25 yeast-raised doughnut is filled with chocolate pastry cream that's whipped with roasted bone marrow, making it taste extra rich and velvety. Plus, the clementine glaze, with orange-infused chocolate shavings, is the perfect complement.
The Doughnut Project, a shop that opened on Morton Street this past October, first released this flavor during its "Meat Week" celebration, but the confection proved to be so popular that it has continued to make it on occasion — just be sure to check if it's available before making the schlep.