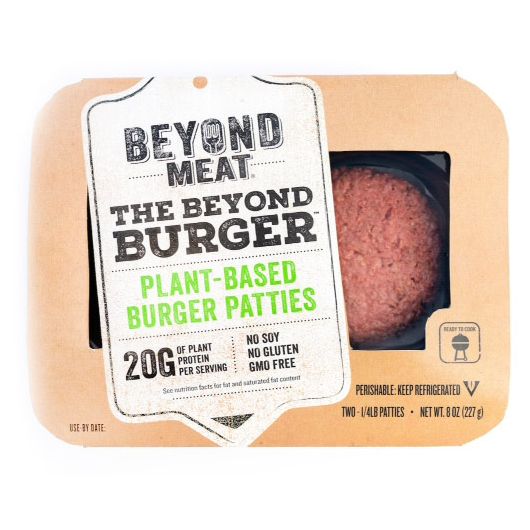 Could fool most people.
Photo: Jackie Sobon/Courtesy of Beyond Meat
Stubborn carnivores, it's time to up your guard: Today Beyond Meat debuts the first veggie burger to be sold in the refrigerated case right by the meat. The Los Angeles–based start-up, whose board now includes an ex-CEO of McDonald's, already makes faux-chicken strips that impress Alton Brown, and another popular burger alternative that's been on the frozen aisle for some time, but the new "fresh" Beyond Burger is a big step in the race to mass-produce protein without killing animals.
The first of them goes on sale today at a Whole Foods in Boulder, Colorado — two-packs of four-ounce burgers are $5.99, a considerable drop from the $325,000 Google's Sergey Brin paid to produce his in-vitro burger. The Beyond Burger is all-natural; free of soy, gluten, and preservatives; and supposedly a dead ringer for real beef, even down to the way the exterior browns while the inside remains pink. Like Impossible Foods' very realistic veggie alternative and the others in this burgeoning fake-burger category, it "bleeds" when you cut into it, the clever result of adding pulverized beets. A Whole Foods distribution executive said he's a vegetarian himself and was sold on Beyond Meat's new product because it "tasted, felt and chewed like any other burger."
The company says the rollout will start slowly at first, moving to a handful of Colorado and D.C. Whole Foods stores in the coming weeks, with the goal of broader expansion later this summer.
[NYT]