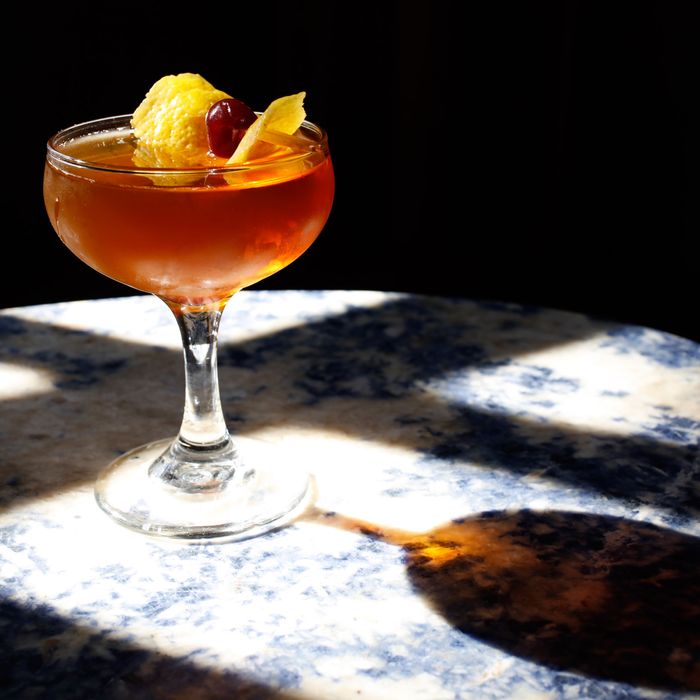 A Manhattan variation at August Laura called the Coop.
Photo: Melissa Hom
Carroll Gardens has long been one of New York's Italian-American strongholds, a heritage that's maintained by enduring establishments like Caputo's Fine Foods and referenced by newer, homage-paying restaurants like Frankie's 457 and Lucali, two of the neighborhood's best restaurants. And starting tonight, hospitality-industry vets Frankie Rodriguez (a former Death & Co. general manager) and Alyssa Sartor (recently the head bartender at the Bar Room* will give the neighborhood their version of an Italian-inspired bar.
Named August Laura after Sartor's grandfather, who was raised in the neighborhood, it will be located at 387 Court Street in the space previously home to Bergen Hill. The slender, lanky space is better suited for a bar, and the duo, who are a couple in both life and business, are taking advantage of that. Sartor has created a tight working menu of five classic Italian drinks and five originals, all priced at $12. No doubt with summer in mind, the menu emphasizes Italy's easy-drinking cocktails, with a pair of spritzes, a Bellini alternative, and, crossing borders, a Spanish-style gin-and-tonic.
Among the classics, there's a Negroni riff called the Cardinale, a mid-century cocktail from Rome made with gin, dry vermouth, and Campari; the Biccicleta, a white-wine spritz; and an upscale amaretto sour. Originals maintain the Italianate spirit but not as strictly, so there's a classic Americano fortified with rye whiskey, and the Coop, a kind of Manhattan variation that's roughly three parts vermouth and one part rye whiskey.
For those who'd like some food with their drinks, there is also a small menu of bar snacks like gouda, pancetta, and onion dip with pretzels, along with Italian sloppy-joe sliders. In addition to the 35 seats indoors, there will be another 14 in an outdoor area, allowing you to enjoy your Lambrusco spritz alfresco.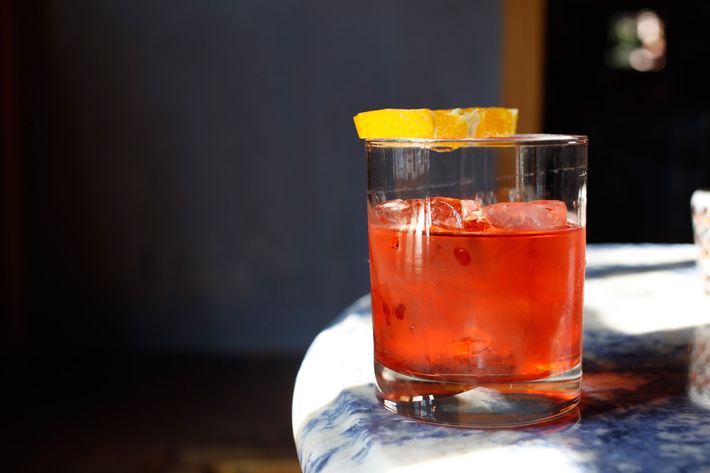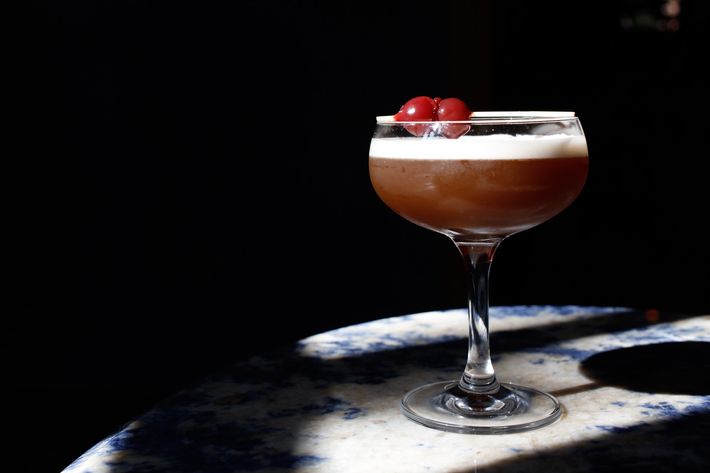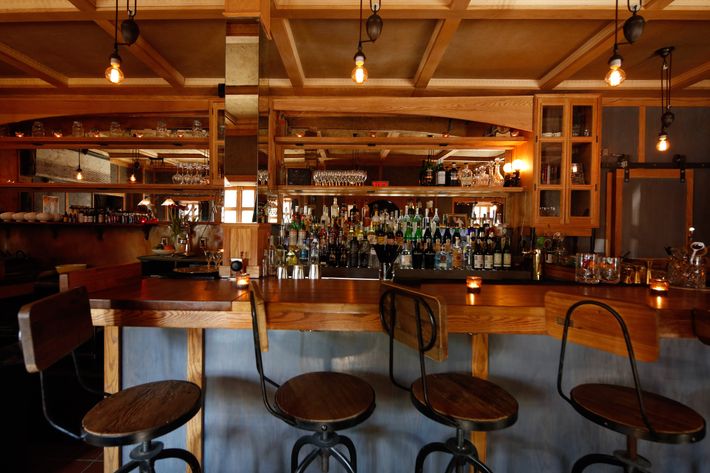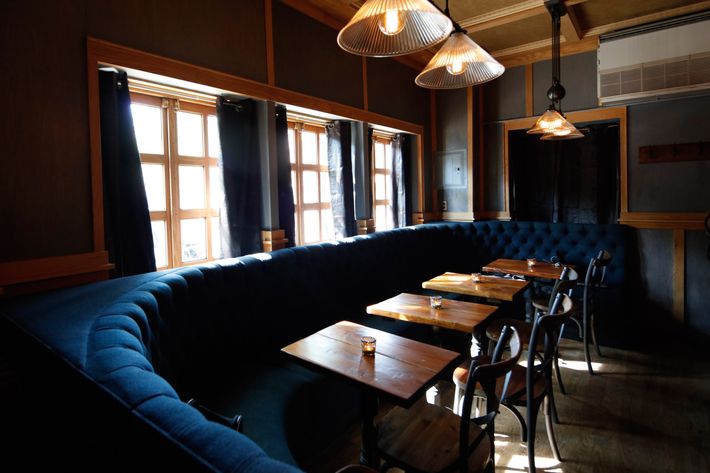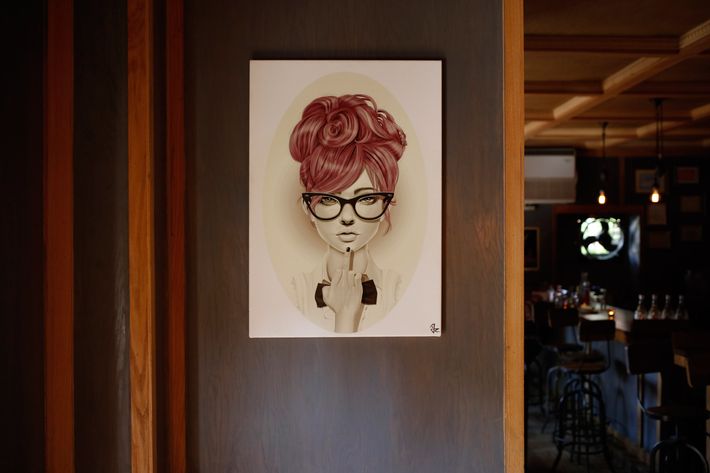 August Laura, 387 Court St., 718-858-5483
*This post has been corrected to update inaccurate information provided by a representative of the restaurant. Sartor worked at the Bar Room, not the Modern.