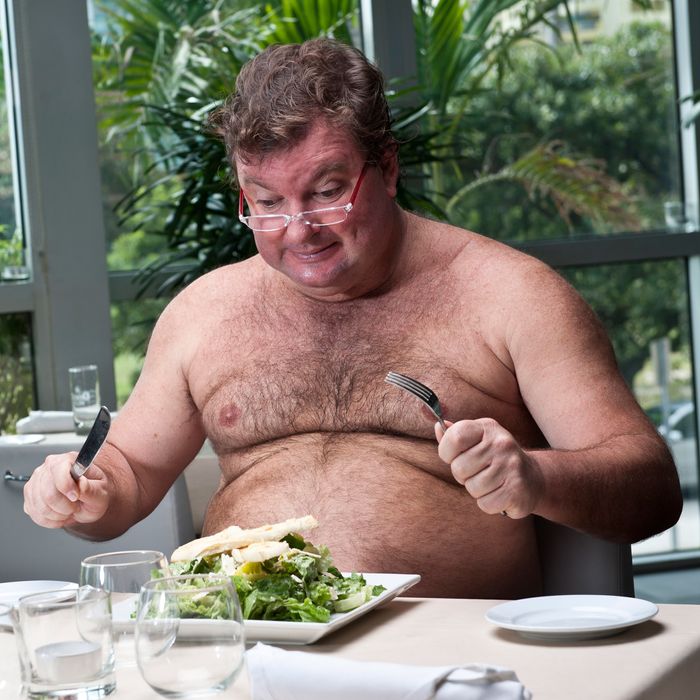 Something like this.
Photo: Juan Monino
This is about to become a trend. London's first clothing-optional restaurant, coming this summer, accumulated a 27,000-person-strong wait list in just six days. Now two Melbourne radio DJs are getting in on the action, too.
Jo Stanley and Anthony "Lehmo" Lehmann threw the idea out there on their show, wondering if anyone would actually attend an Aussie version of the nude-restaurant concept, only to be inundated with phone calls, texts, and emails from enthusiastic fans or maybe just a horde of well-coordinated nudists. So they hosted a one-night-only pop-up at a place called the Noble Experiment, a small-plates and cocktails restaurant. (Based on the time difference, the meal probably wrapped up just as this posted.) Restaurant owner Daniel Lemura and his staff, whom he says are down to work nude, were apparently psyched to be part of the stunt.