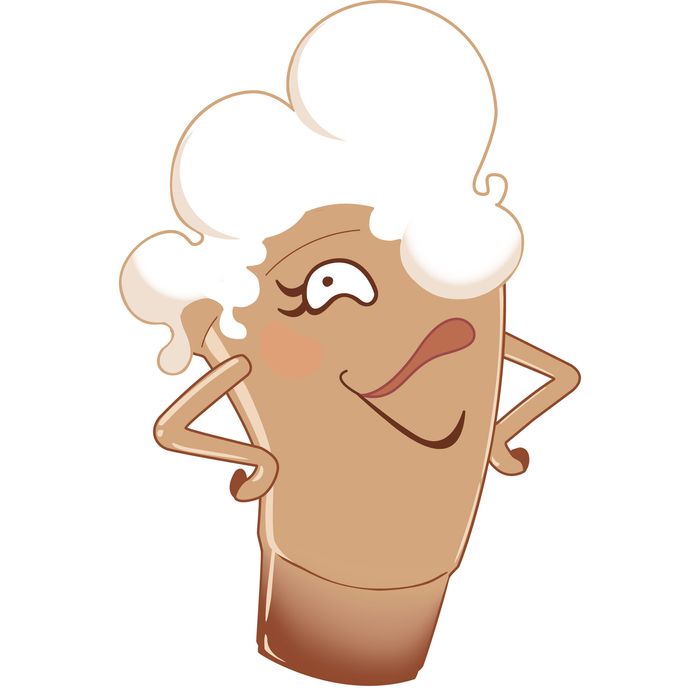 It's Linda, the egg-cream mascot.
Photo: Linda's Egg Cream/Facebook
At long last, New Yorkers can combine two of their city's most iconic things, baseball and egg creams, while watching the Yankees this season. Christopher Gallo, a former court officer who used to be the bailiff on Judge Karen but now cranks out syrupy fountain drinks from his Linda's Brooklyn Style Egg Creams stand, is launching his first stadium outpost, bringing fans a classic treat that's been missing from the Yankees' concessions lineup.
His ballpark stand, located in section 202 behind right field, will offer chocolate, vanilla, and coffee flavors, plus another that rotates each day. Gallo has been operating Linda's, named after his mom, at street fairs and food festivals for a couple of years now, but he tells the Daily News he always had a larger venue in mind — "I knew I needed to get it into a ballpark." Considering the ballpark-concession craze of maxing out on heart-attack specials (even Yankee Stadium is debuting a two-foot cheesesteak this year), it's about time for a simple throwback.
[NYDN]