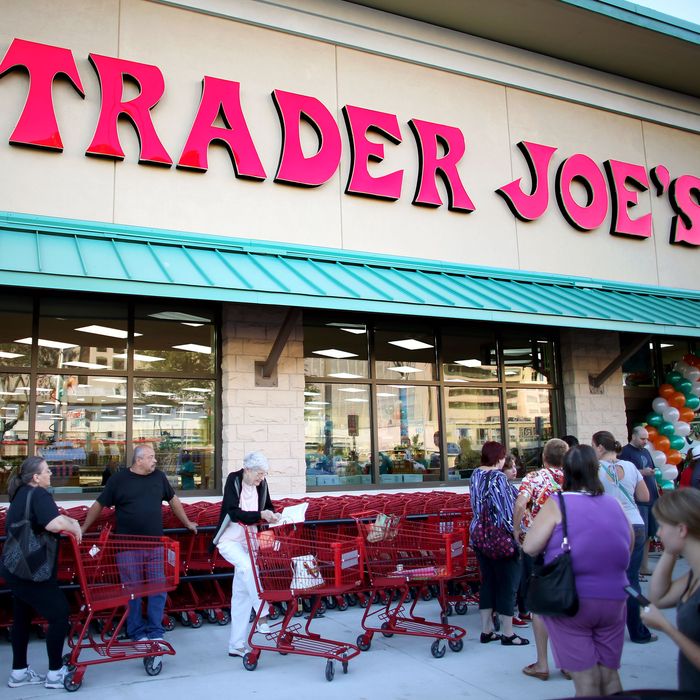 Riots narrowly averted.
Photo: Joe Raedle/Getty Images
If these people had gotten through the whole article (it's no longer online, possibly because Trader Joe's attorneys got involved), they also may have found this statement at the end:
If this shocking news hits you as hard as it hit me, fear not. It's merely April Fools' time. Now go celebrate being a fool with your favorite cheap wine.
Just stick to the rules, people, and we'll all make it through this horrible fake holiday together.
[Snopes]