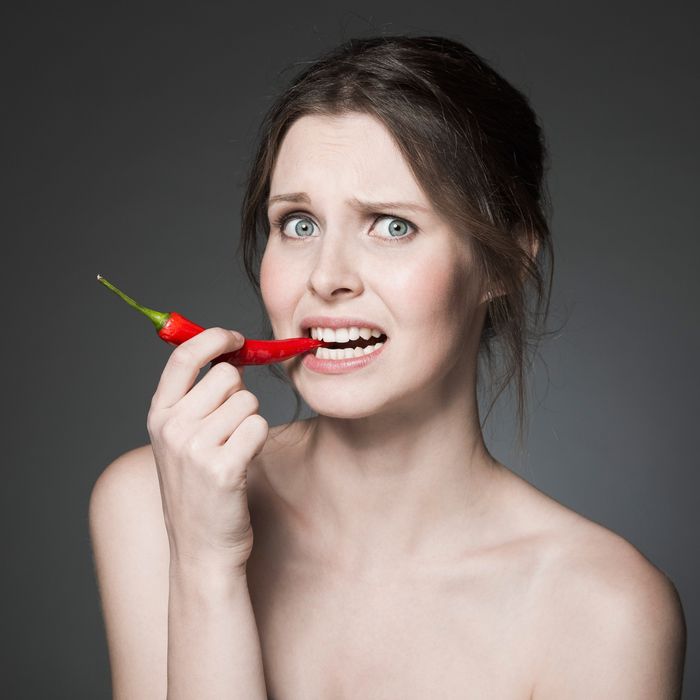 What to expect.
Photo: Robert Recker/Corbis
Someone has brought new meaning to Naked Lunch. This summer, a team of game-changing Londoners will unleash that city's first apparel-optional restaurant, the Bunyadi. The June pop-up will be split into clothed and unclothed sections, and is likely the first restaurant to bring creepy naked sauna vibes to the culinary world.
The group has some lofty goals. The organizers tell the Evening Standard that the noble idea behind the restaurant is to allow guests "to experience true liberation" and release them "from the trappings of modern life" like cell phones and the attendant stresses that come with wearing clothes. Meals will also take the same primal-leaning approach; the descriptions of the food sound like borderline Paleo-talk, and team member Seb Lyall says they'll only use "the most natural, homegrown ingredients" in order to immerse guests in a "Pangea-like world."
So just like on Pangea, no phones will be allowed, all light will come from candles, and there will be "Caveman-style wood-grilled meats," handmade clay crockery, and edible cutlery. According to the organizers, there's already a ton of buzz and some 3,000 people have, for some reason or another, put their names on the waiting list. But could all those Londoners mistakenly think they've signed up for one huge swingers party?