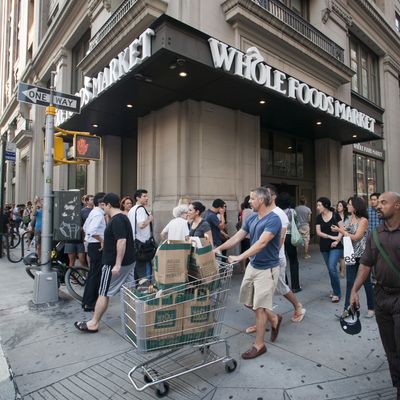 Sensitivity training allegedly didn't stop the abuse.
Photo: Richard Levine/Demotix/Corbis
On Saturday, former Whole Foods employee Victor Alexander King filed a lawsuit in a Manhattan federal court alleging that he suffered daily discrimination at the grocer's Chelsea store because he is transgender. King claims his co-workers would refer to him as "she, her, or it," and that his supervisors, troublingly, participated in the harassment. One of them, King alleges, told him, "I know you are not a guy, I am not going to refer to you as a guy." Despite sensitivity training, the discrimination continued, and King eventually quit his job in March. A rep for Whole Foods tells the New York Post the company has yet to review the case, but this is obviously quite upsetting.
[NYP]