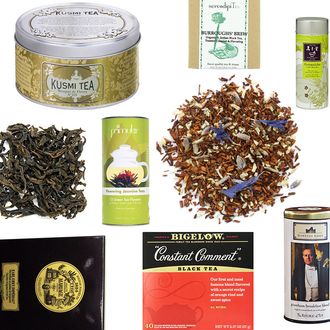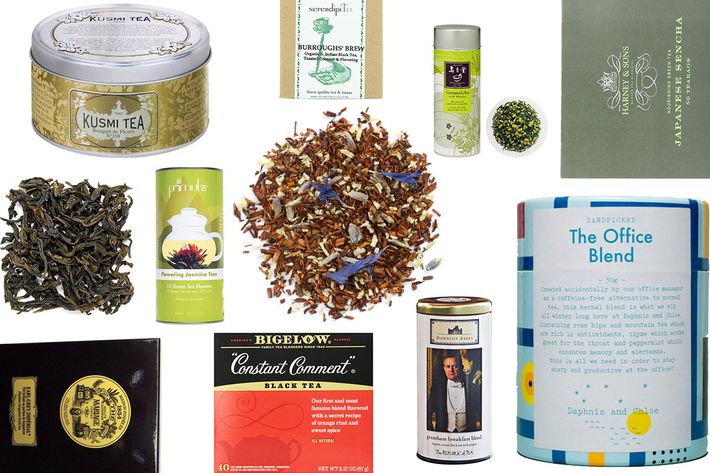 According to people who drink the stuff obsessively.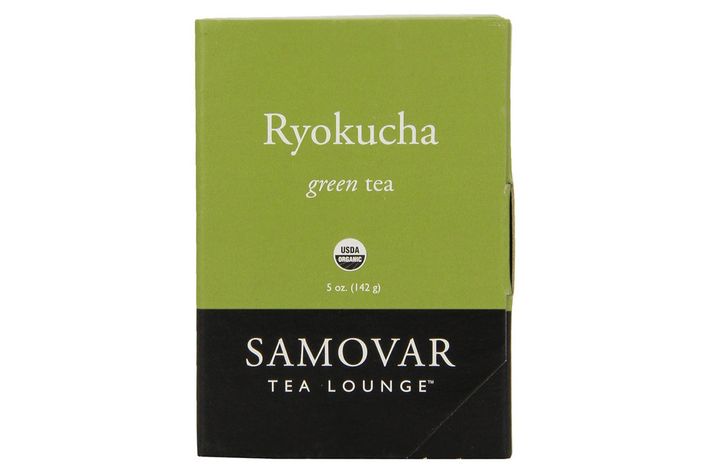 Christine Muhlke, Executive Editor of Bon Appétit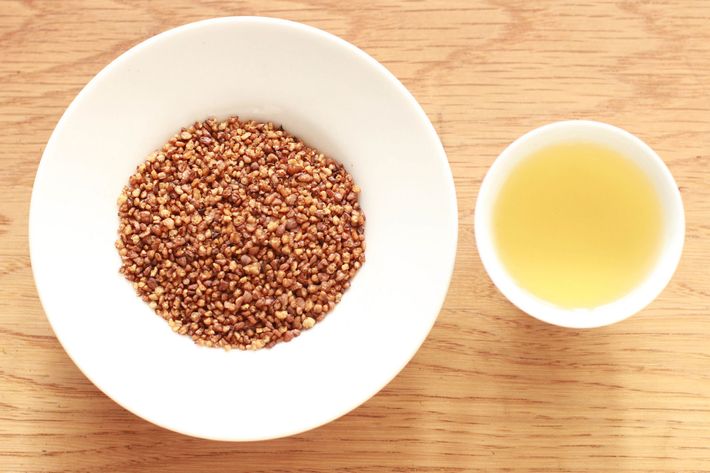 Samovar's Ryokucha Green 
"The bright-green tea (a combo of sencha, matcha, and toasted rice) is as intense as the packaging. I love the roasty flavor from the rice, and the addition of matcha ups the buzz factor considerably. Delicious cold-brewed."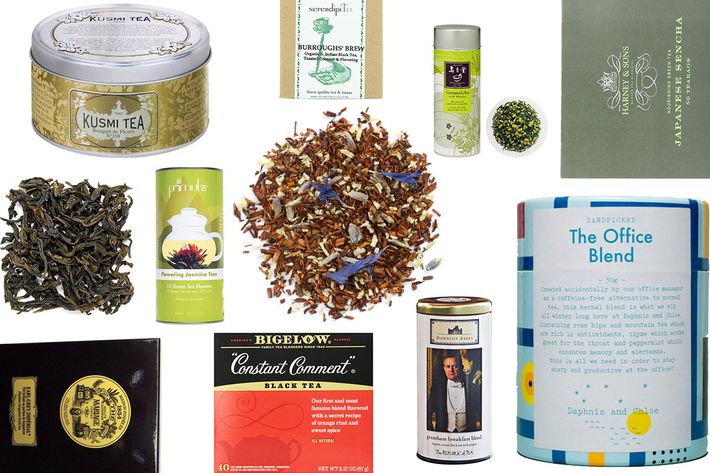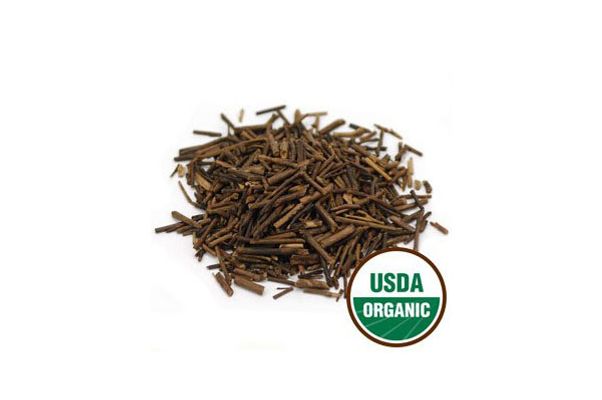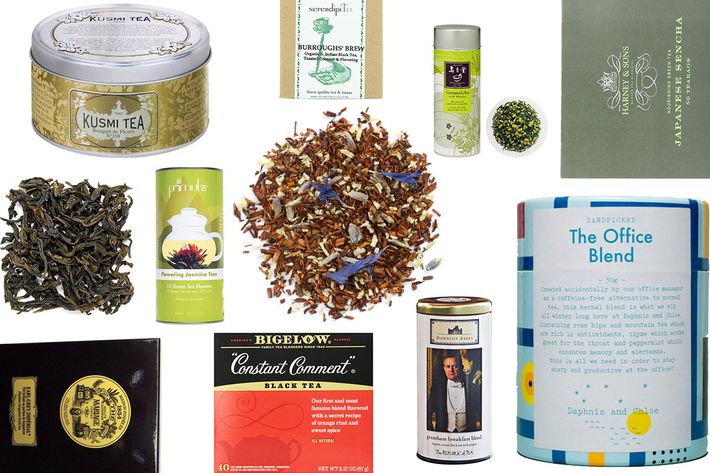 Gerardo Gonzalez, Chef at El Rey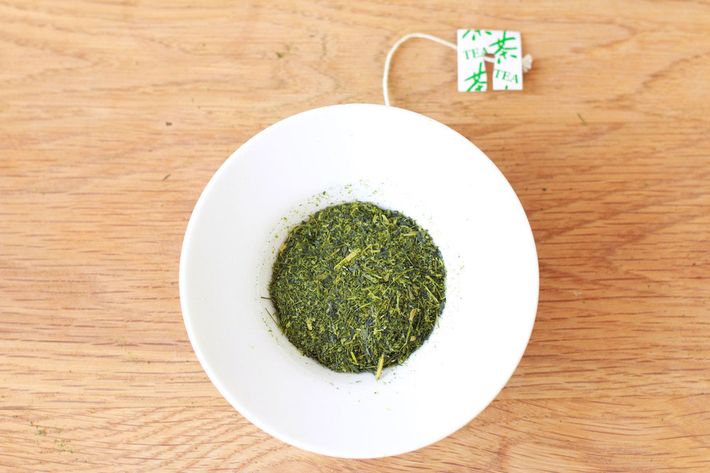 Organic Loose Kukicha Twig Tea 
"I get it from this awesome stand at Essex Market specializing in Japanese products named Ni Deli. It's an interesting tea made from the twigs and branches of the tea bush. Nice, subtle flavors that are nutty, sweet, and kinda creamy. Also, I just realized it naturally has very little caffeine (90 percent less than coffee), so you can drink up all you want."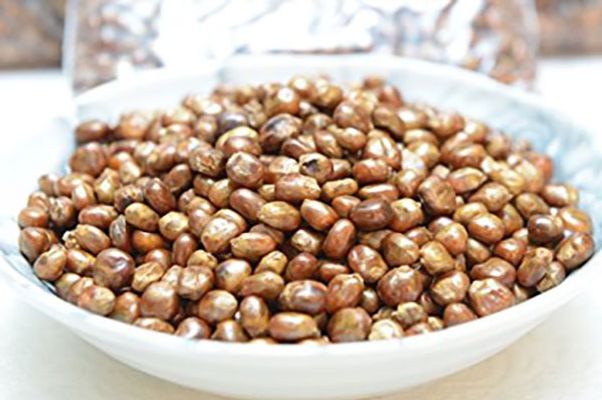 Angela Dimayuga, Chef at Mission Chinese Food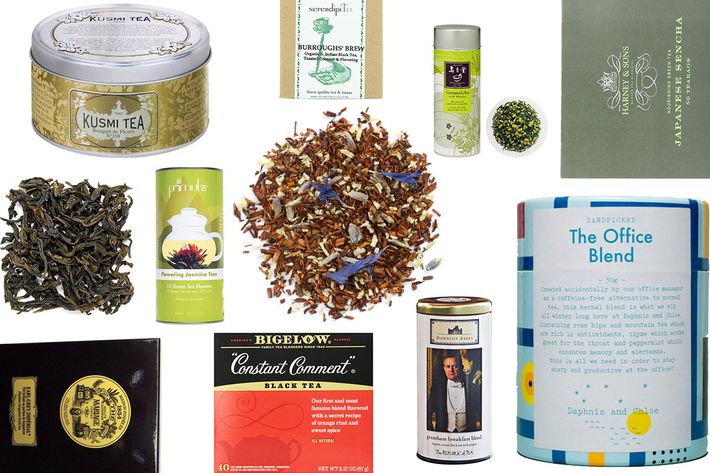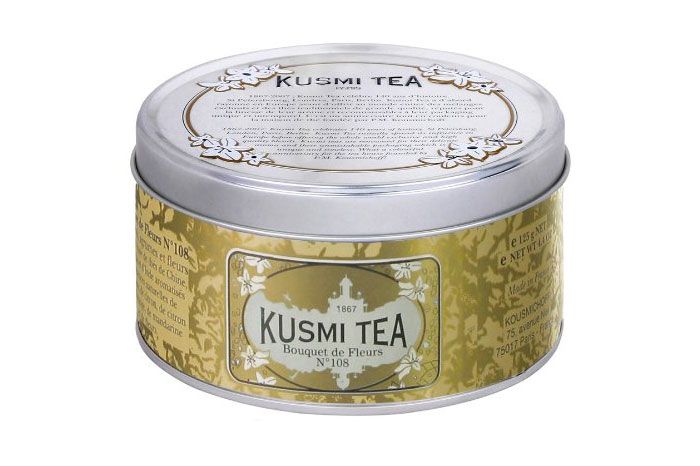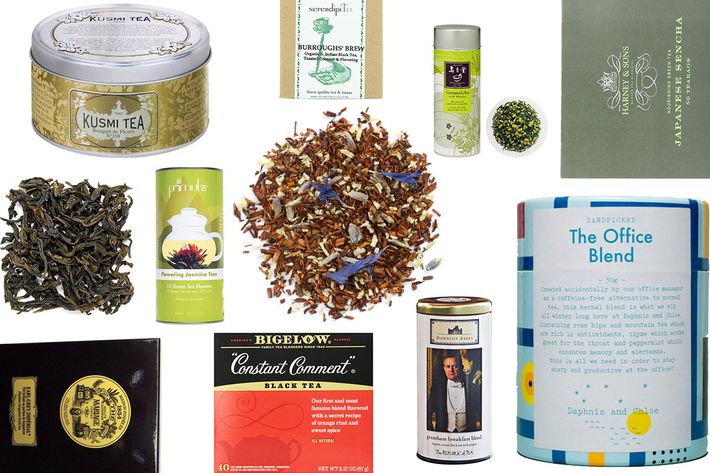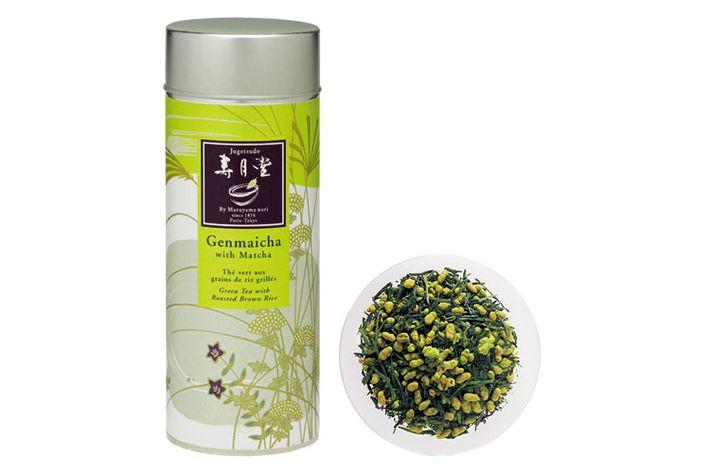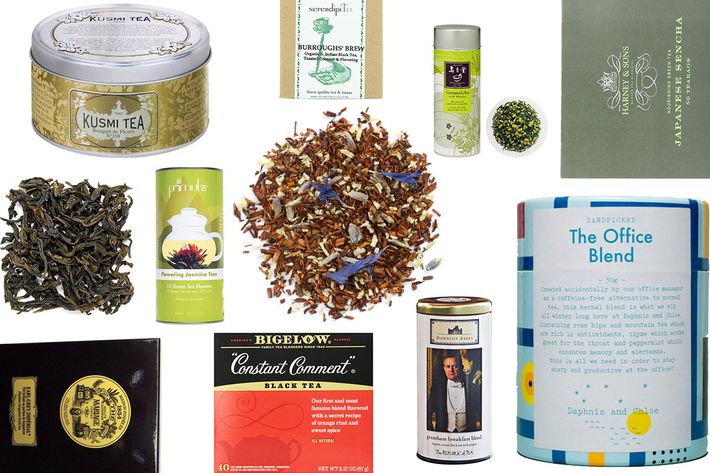 Anna Polonsky, Co-Founder of the MP Shift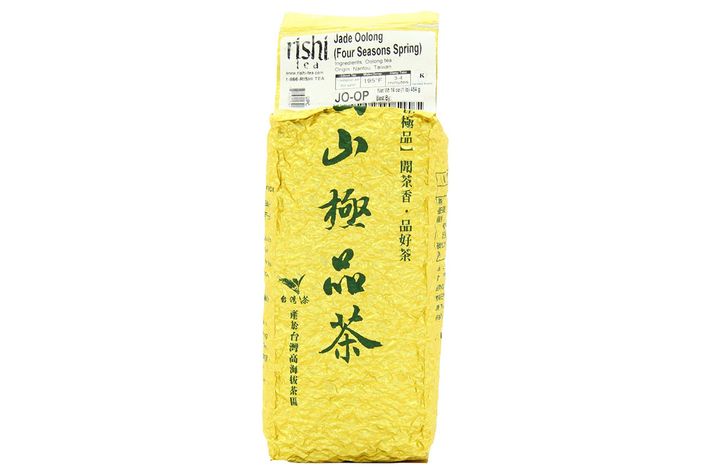 Kusmi Tea's Bouquet of Flowers 
"It has a fascinating, novel-esque history, initiated in Russia in the 19th century and happily relaunched in France about 15 years ago. I've followed their incredible development over the past few years and am thrilled to have them in New York. Not only are the flavors delicious (I particularly like the Bouquet of Flowers one), but the packaging is vibrant and makes it a really awesome gift. I also recommend their detox teas, like BB Detox." -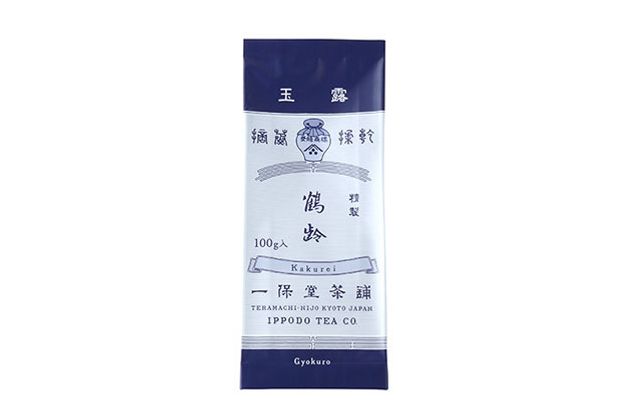 Maruyamanori 
"Another iconic brand from the 19th century, this one started in Tokyo. Their reputation comes from their top-quality nori seaweed (which many high-end sushi bars use), but I'm kind of obsessed with their Jugetsudo green tea, whose leaves are picked near Mount Fuji. My go-to is the genmaicha type, a mix of rice grilled with matcha. So relaxing, and the grilled rice removes the green tea's usual bitterness."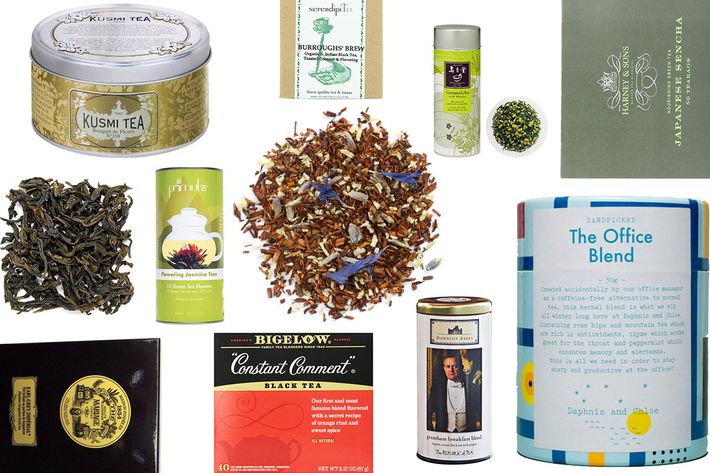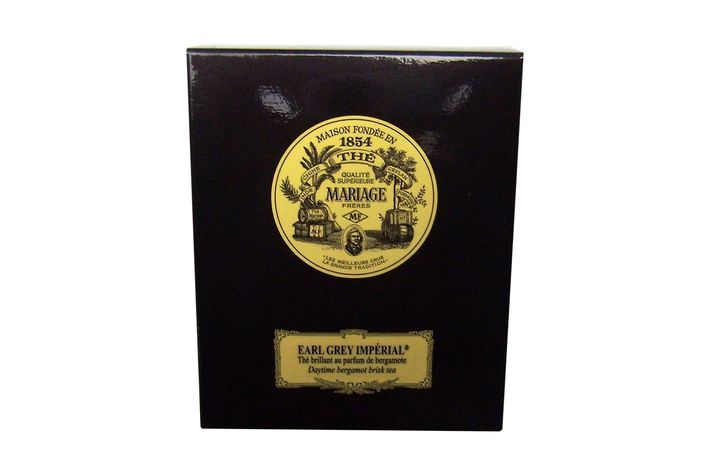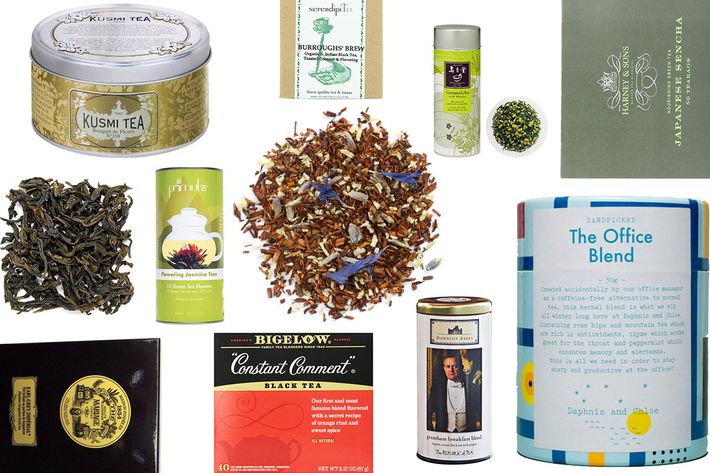 Rishi's Jade Oolong Tea 
"I particularly crave this tea as winter is nearing its end, as the floral essence of the steep often reminds me that spring is near. It steeps to reveal luscious notes of fresh-cut blossoms (think lilac and gardenia) with gentle honey tastes and subtle tropical-fruit notes."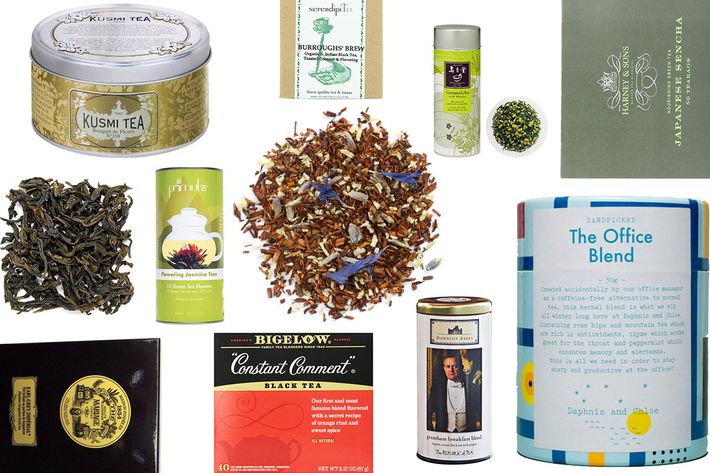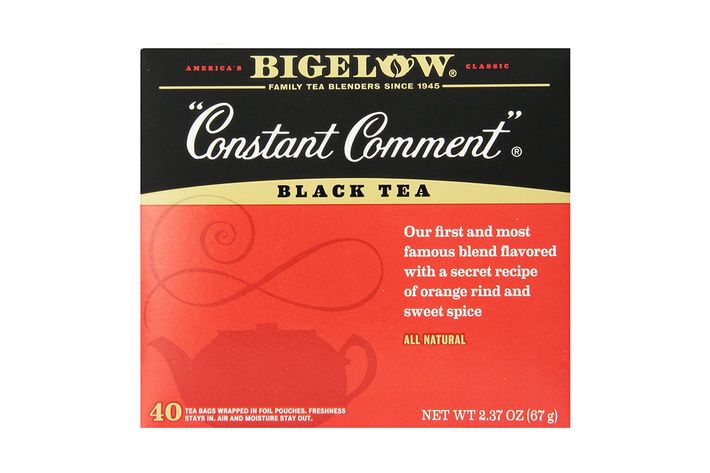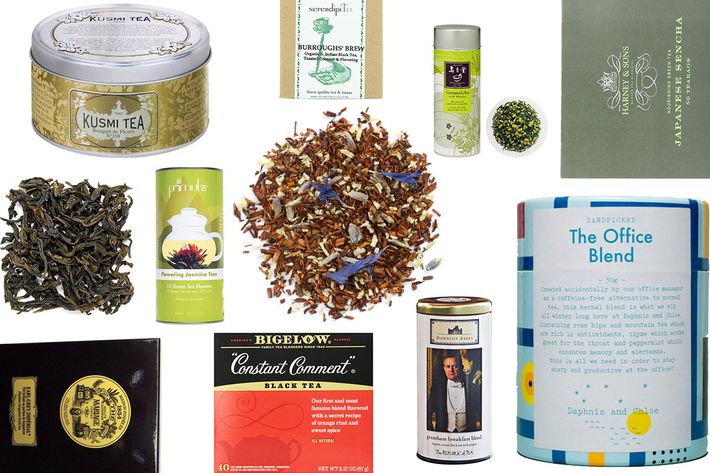 Tarajia Morrell, Food Writer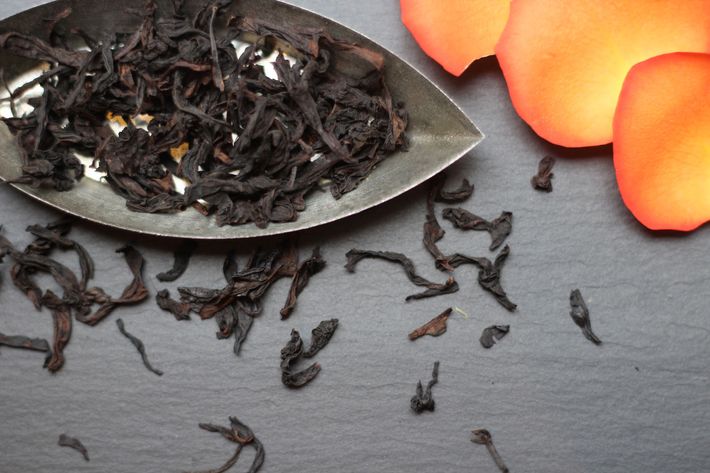 Mariages Frères Earl Grey Imperial 
"This is my go-to 'every morning' tea. It's a Darjeeling black tea, fragrant with lots of bergamot, which I rely on with plenty of honey."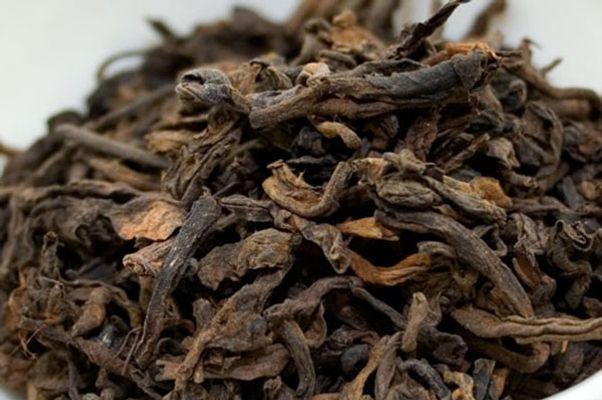 Kalustyans Holy Detox 
"For later in the day, or after major eating, the Holy Detox  blend from Kalustyans, which has lemon myrtle, blossoms, mint, holy basil, and rosehip."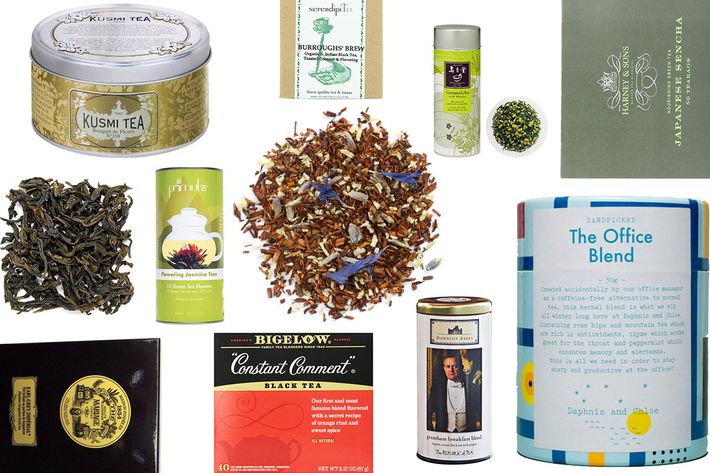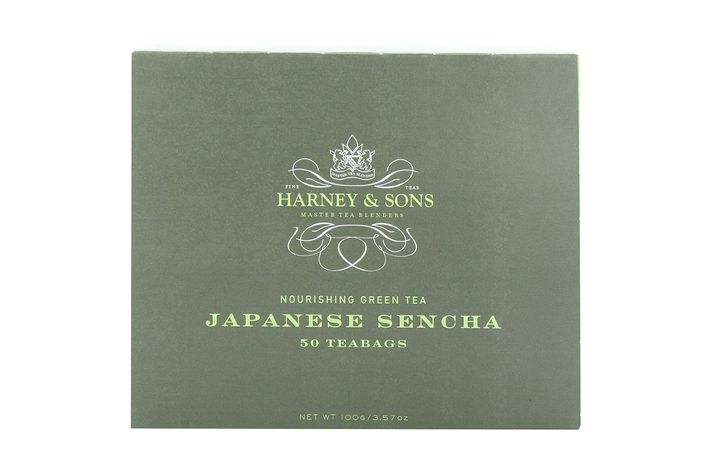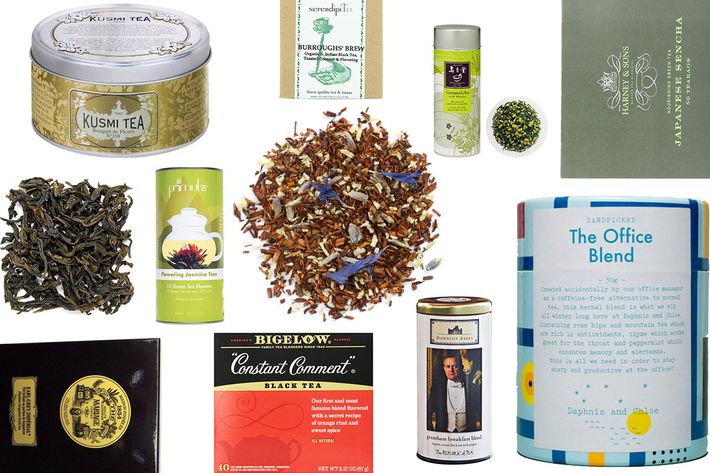 Bigelow's Constant Comment 
"It's perfect with a splash of milk and a big gob of honey. My mom used to say it was a 'splurge,' but it was her favorite. Just when you think you're never gonna grow up into your parents, turns out your parents weren't so bad after all!"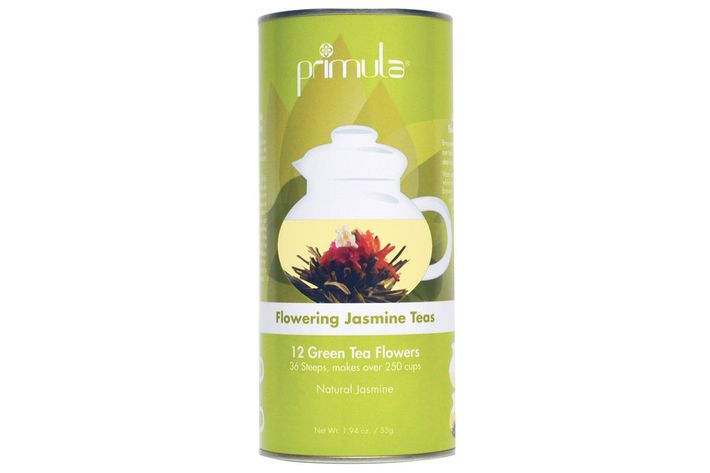 Kathy Chan, Tea Writer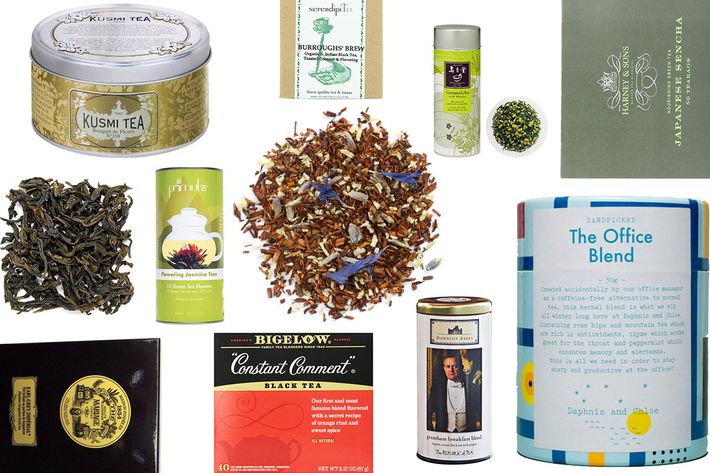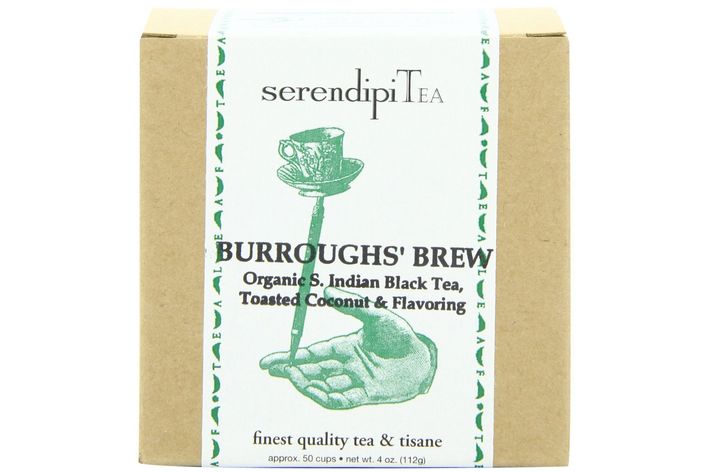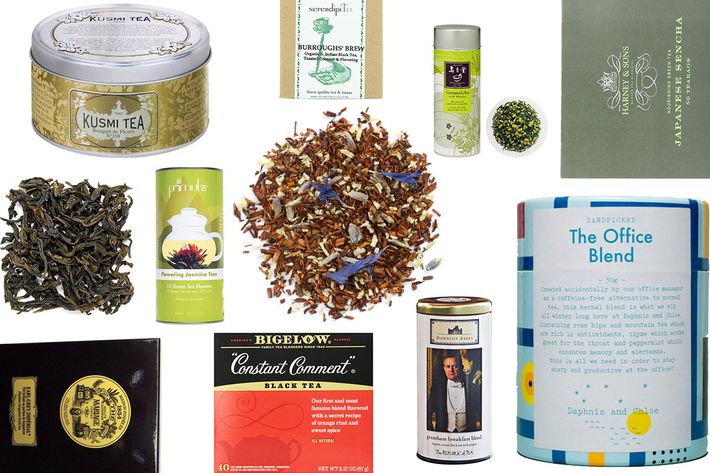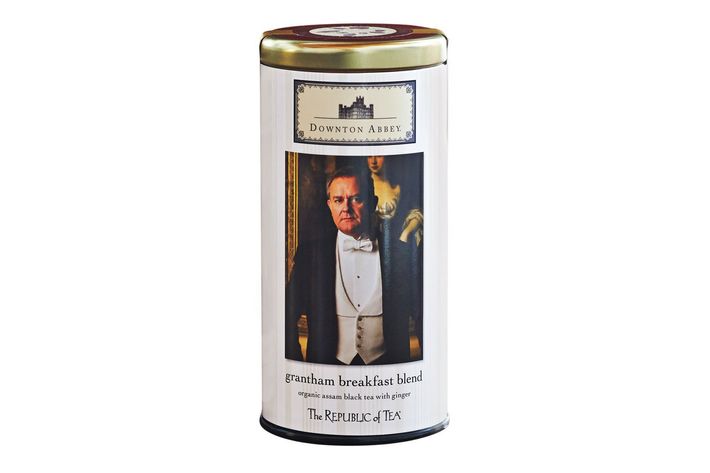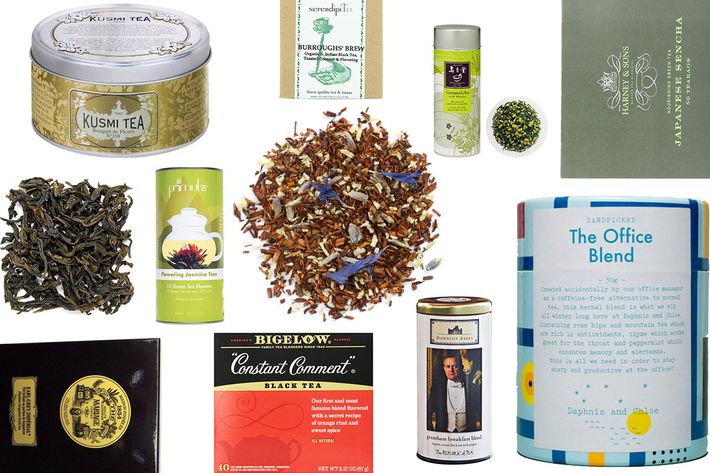 Adam Platt, New York Magazine's Restaurant Critic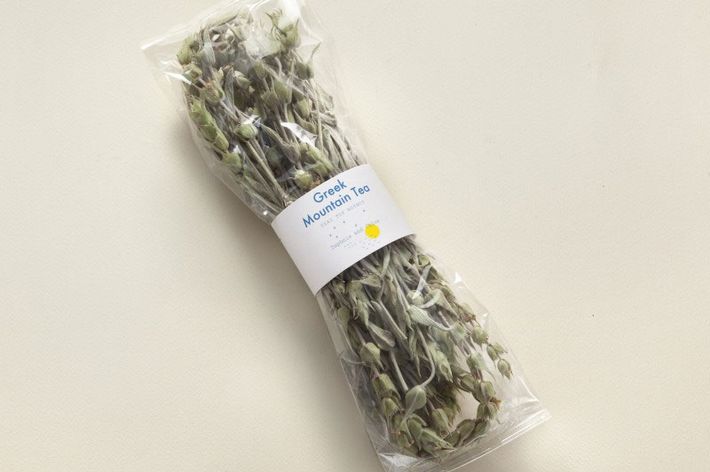 Harney & Sons Sencha Green Tea 
"Having lived in Japan, I'm a bit of a green-tea addict, and as a card-carrying Yankee, the go-to brand is this one from the great New York tea-snob emporium."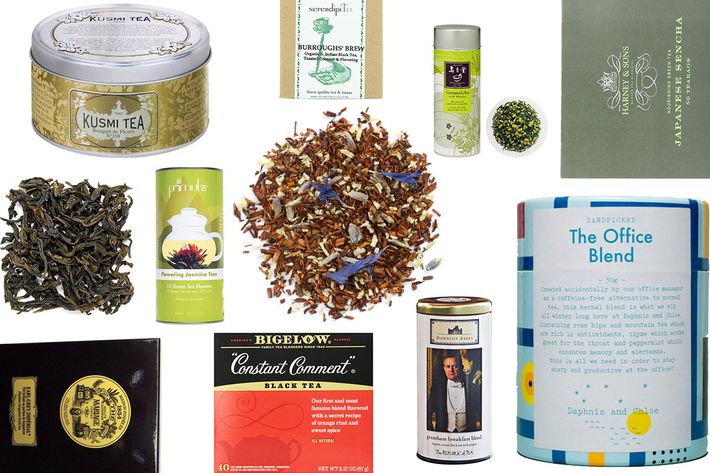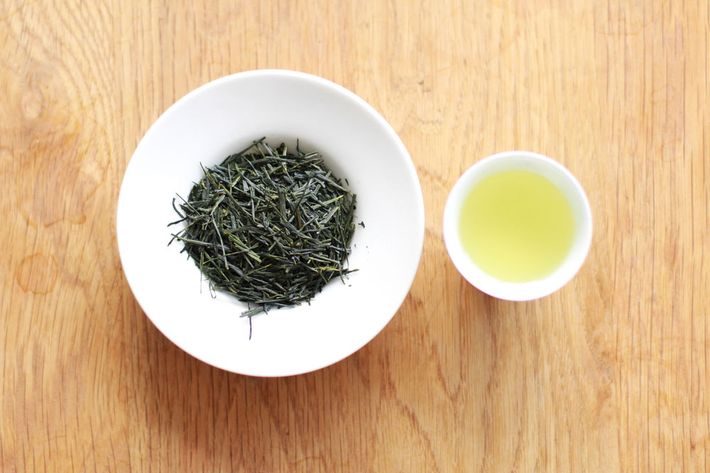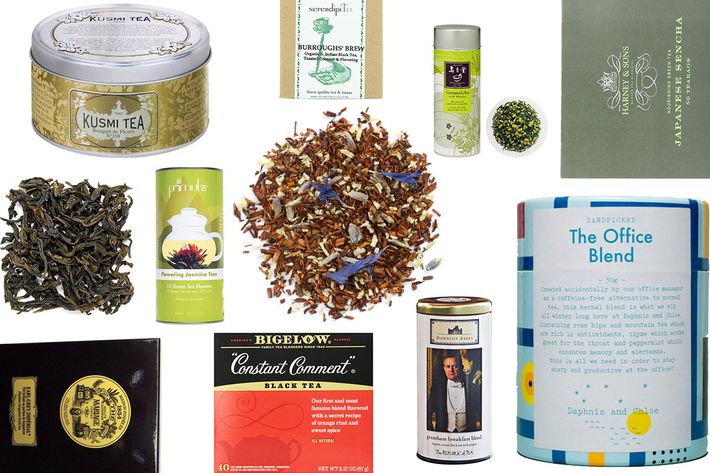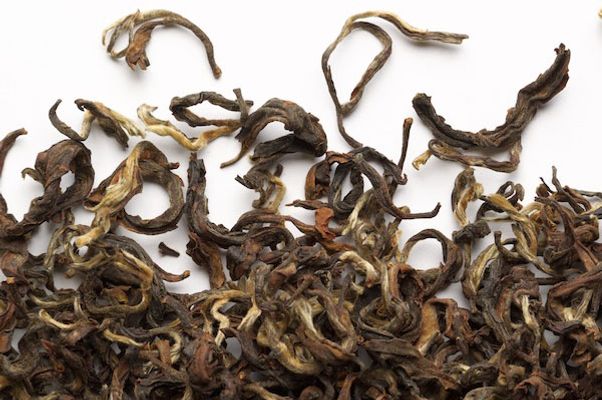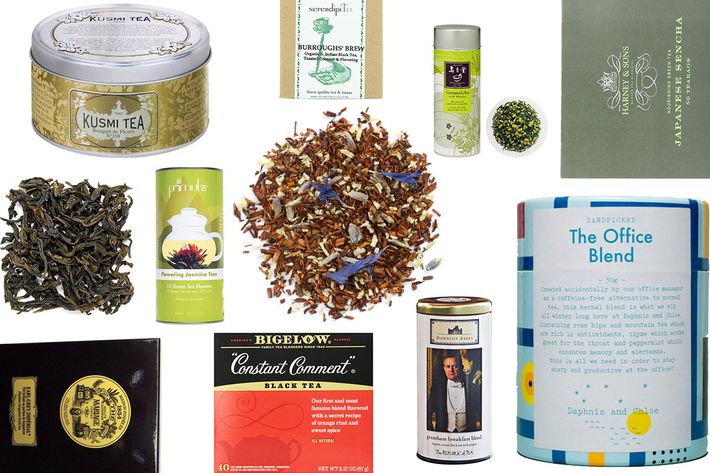 Carolyn Murnick, Senior Editor at New York Magazine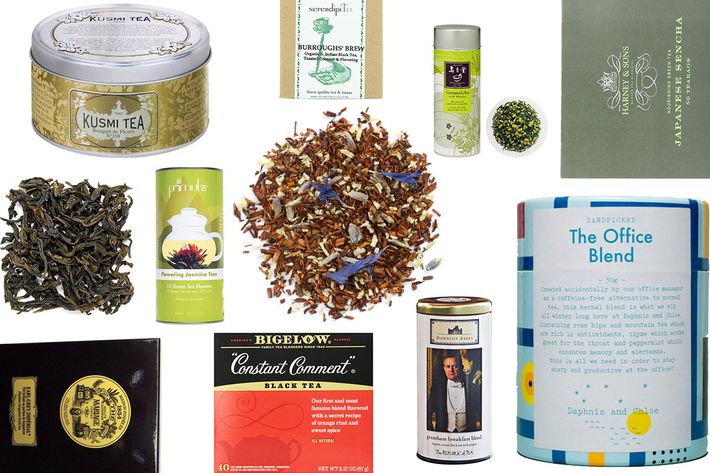 Serendipitea Burroughs Brew 
"I first discovered this loose black tea at the dearly departed Chocolate Bar. With a hint of coconut, it's musky and a little nutty and goes perfectly with a dark truffle or two."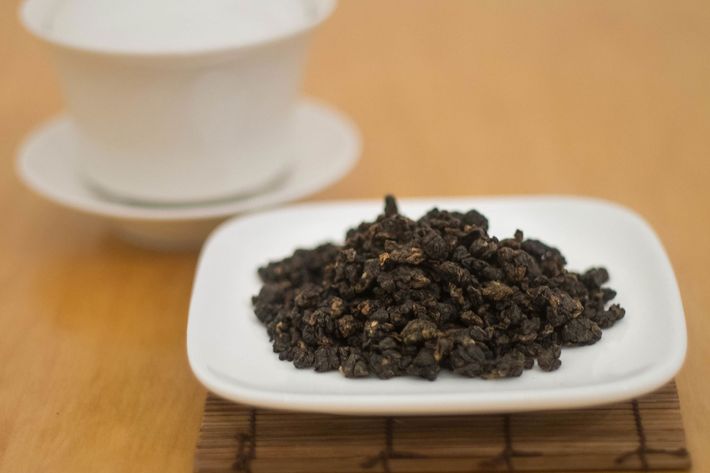 Republic of Tea Grantham Breakfast Blend 
"My mother first gifted me with a tin of this Downton Abbey–fan tea on a lark, but I've since reordered it even after the completion of the show. It's a well-balanced, slightly sweeter English breakfast without the bitter notes."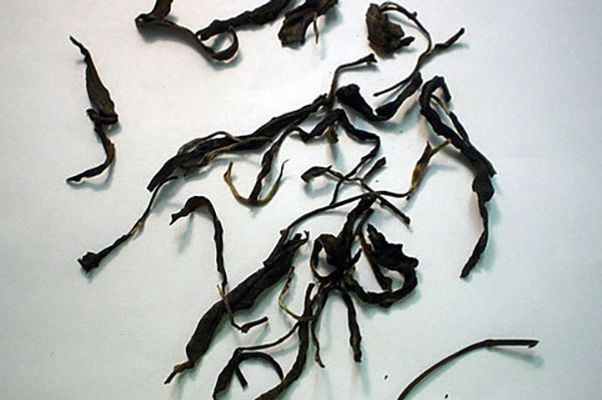 Charlotte Druckman, Food Writer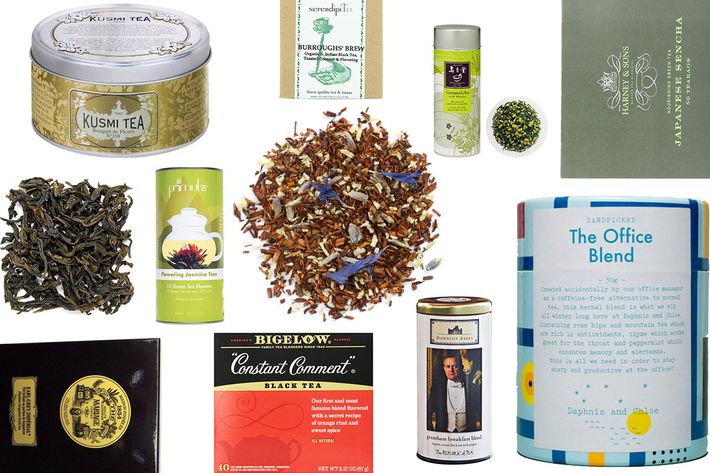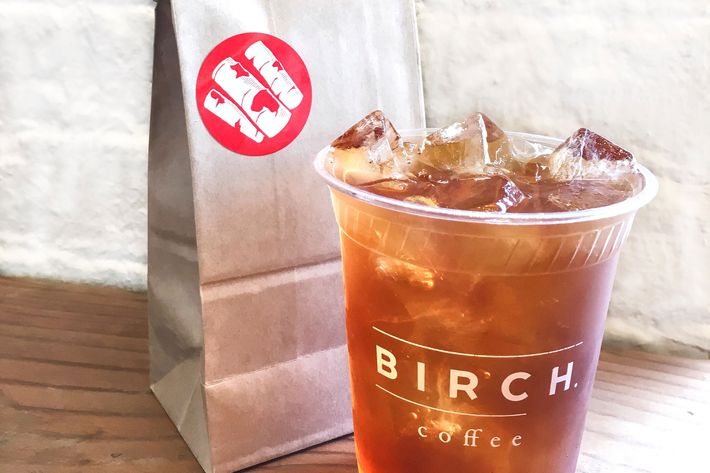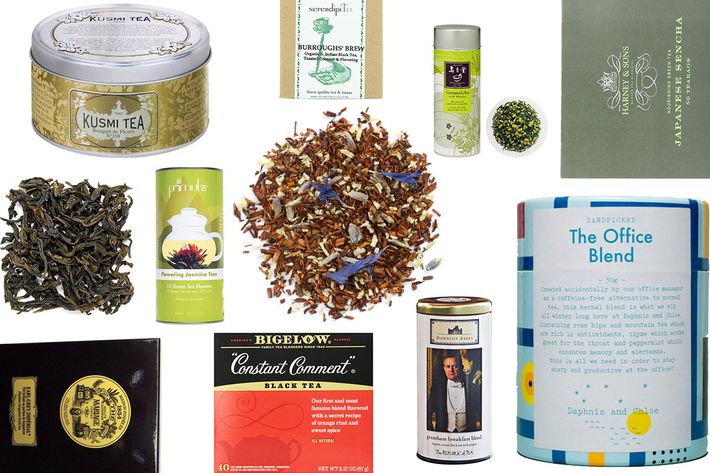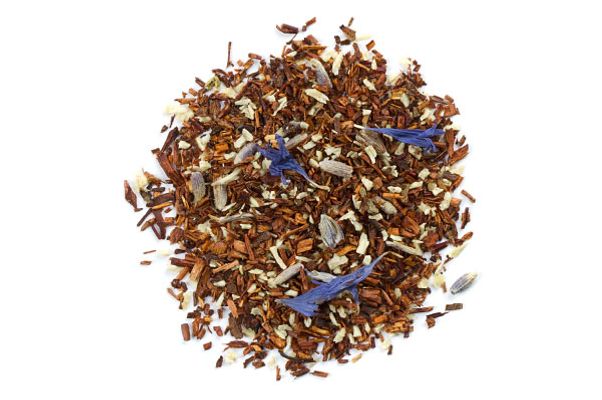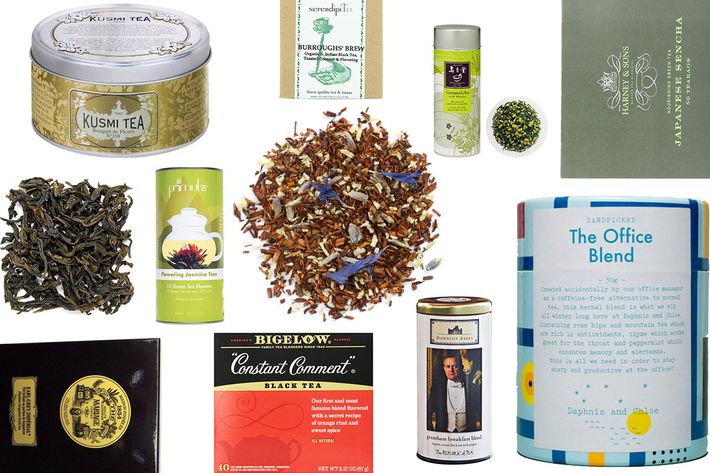 Saikou Sencha 
"A sip of this sencha takes me back to the mountains of Shizuoka. There is a unique white-peppercorn spice to teas grown in these mountains that set it apart from teas in Uji or from the south of Japan, a flavor profile that is easily addictive."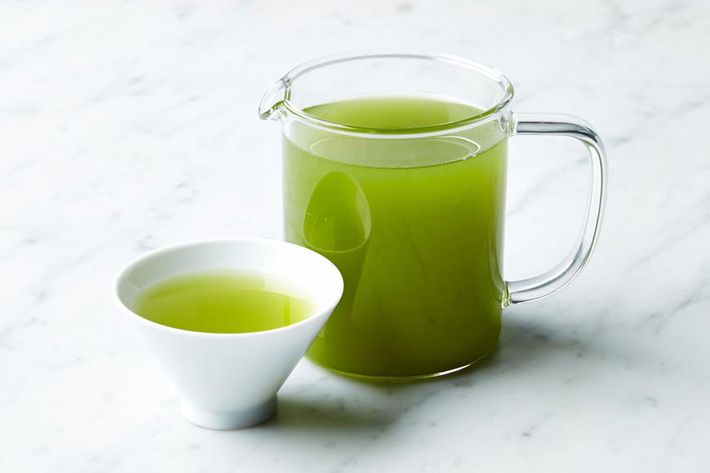 Nepal Autumnal Jun Chiyabari
"One for the tea nerds, this Nepalese black tea is the recent result of processing third-flush leaves in a way more akin to 'Oriental Beauty' oolong of Taiwan, thus creating a tea with many faces. Tasting it blind, you can't tell where her bloodlines are from, but she is exotic, dark, and irresistible.  To top it off, there is a powdery finish that you'd normally find in a milk oolong."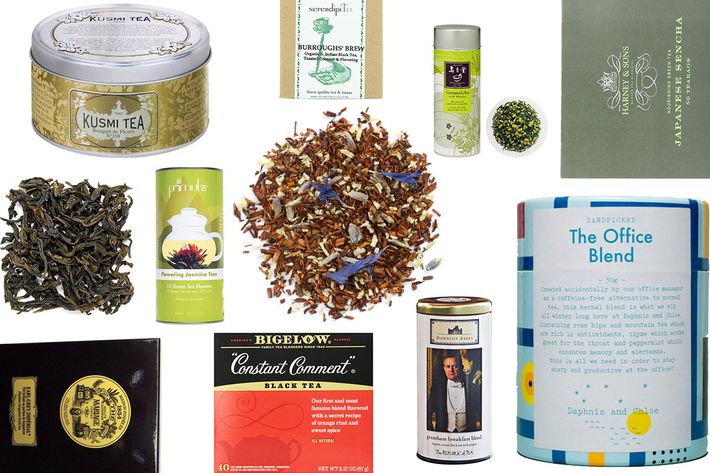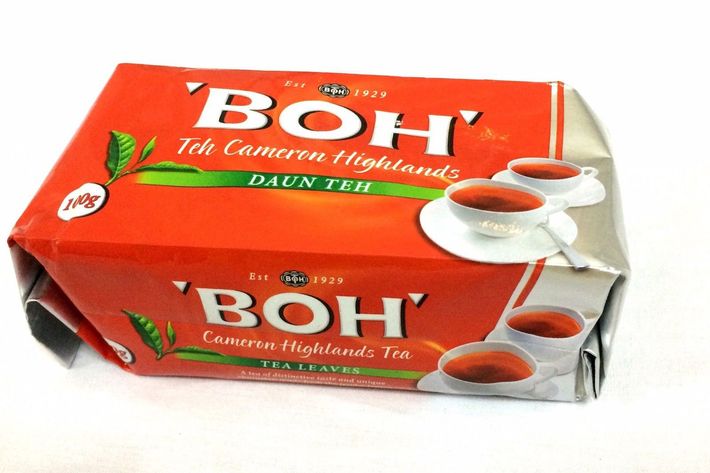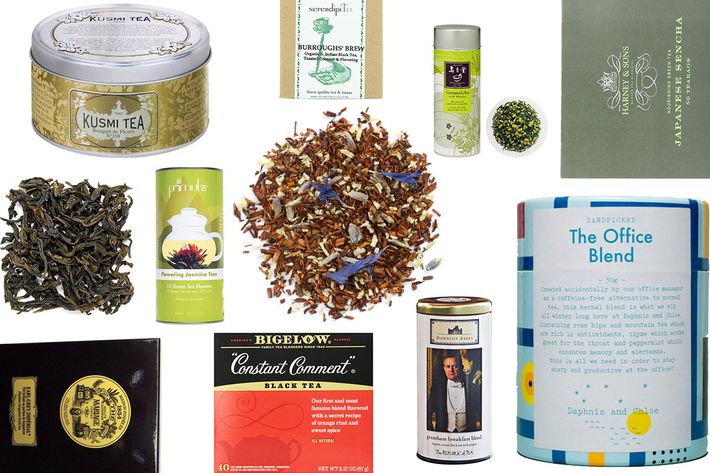 In Pursuit of Tea's Oriental Beauty 
"Oriental Beauty is a heavily oxidized oolong that was originally created to emulate Darjeeling tea. Harvested in Hsinchu County, in northwest Taiwan, this tea is sometimes referred to as Taiwan or Eastern Beauty and is also known as Bai Hao or Dongfang Meiren. It exhibits lovely aromas of peach, apricot, and wildflower honey. On the palate, the honey and stone-fruit notes resolve into a unique sweetness reminiscent of Muscat grapes with a warm, toasty finish."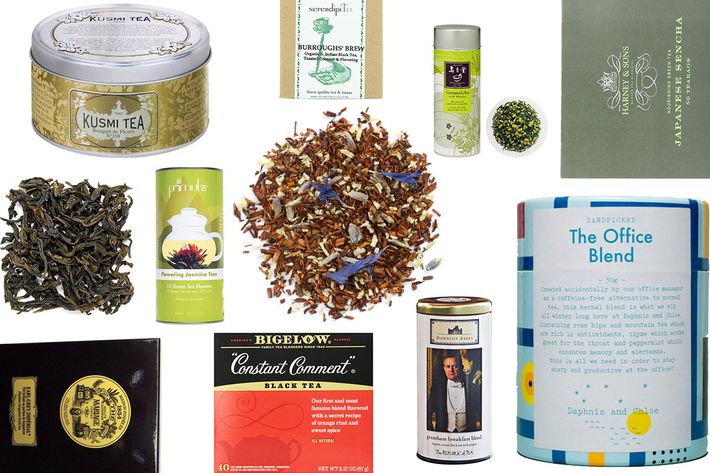 Max Falkowitz, Saveur Editor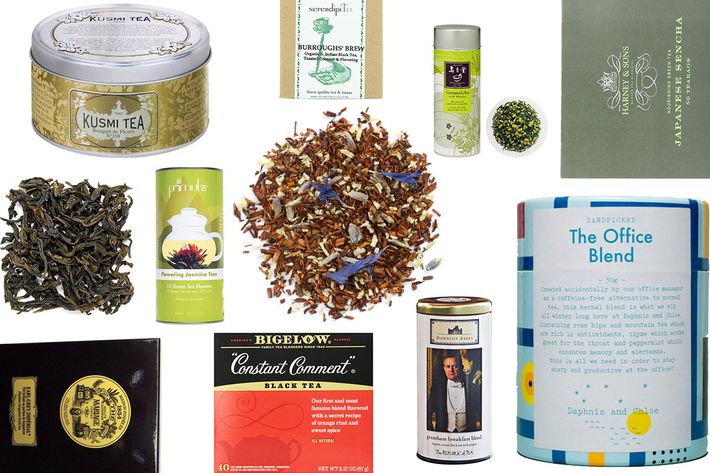 T Shop's Red Water Oolong 
"If you're starting to dig into the world of tea beyond the terms green and black, this is a really friendly but super-rewarding oolong to try. It's an old-fashioned Taiwanese-style tea, oxidized almost as much as a black tea but not quite, and slightly roasted to deepen its flavor. It's candy-sweet without any added sugar and hangs in the mouth like a warm spiced cocktail. Be sure to steep it out at least six or seven times to see how it progresses as the leaves open up. This tea has a lot to offer."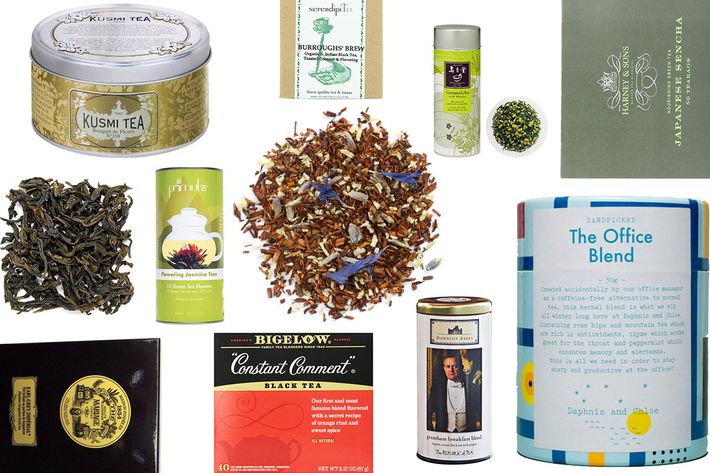 Fang Gourmet's Ancient Tree Yiwu Pu-Erh
"An extraordinary example of real, high-quality ancient tree pu-erh — definitely for the specialty drinker looking to learn more about tea and, based on the current market for such things, very much worth the cost. You feel it more than you taste it: Pay attention as you drink and you'll notice how soft, cozy, and comforting it is. And this tea is generous — 20, 25, 30 steeps later, it's still great. It takes me days to drink my way through a single serving of leaves."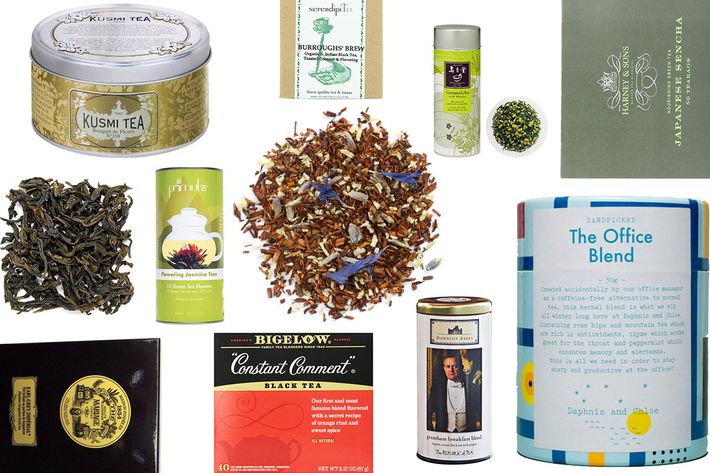 Julia Rubin, Racked Editor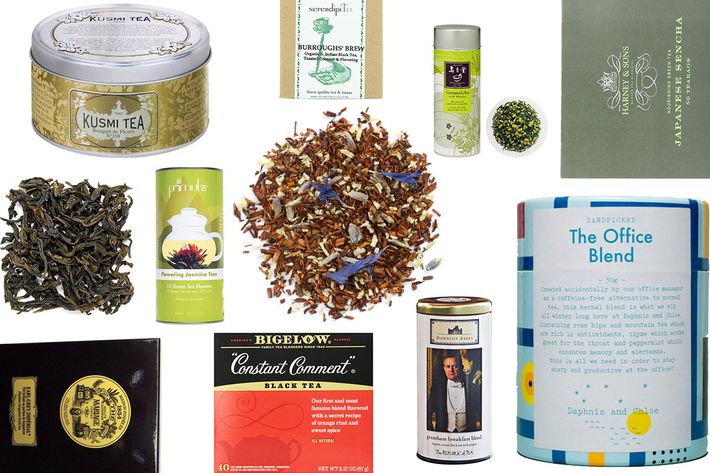 Birch Coffee's Passion Berry Black Iced Tea 
"I like hot tea, but I love iced tea, and I start most mornings with passion berry black iced tea from Birch Coffee. It's a step up from your standard black, but not at all cloying — there's just a little natural sweetness from the passionfruit and raspberry flavors, plus a hint of floral. You can buy pouches that brew a gallon of iced tea each from the Birch website."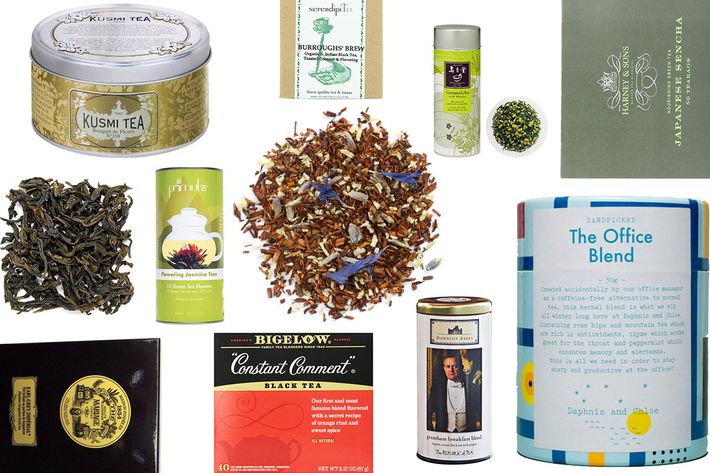 David's Tea's Jessie's Tea 
"Another favorite raspberry-centric black tea that I often drink iced is Fantasy Island from David's Tea. They discontinued the raspberry-and-coconut-flavored blend last year (I hoarded a stash!), but Jessie's Tea (a rooibos with lavender and coconut) is a good approximation."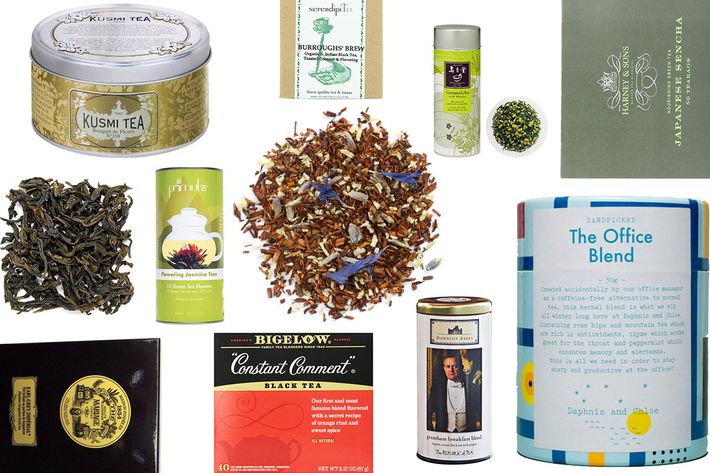 Kerry Diamond, Editor of Cherry Bombe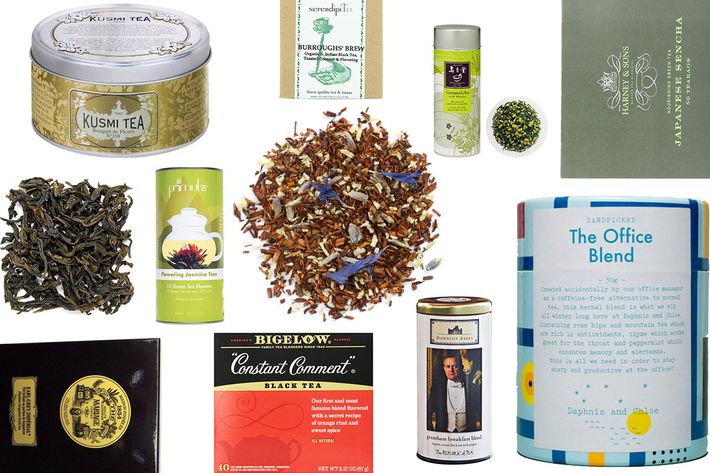 Samovar's Ryokucha Tea 
"Samovar is a brand Claudia Wu introduced me to. It's based in San Francisco, and they have a wonderful tea lab out there, where the teas are brewed using this very cool, intricate-looking system. I'm having a green-tea moment, so I'm a bit obsessed with Samovar's Ryokucha tea. It's toasted brown rice, green tea, and matcha powder. It's really clean and complex and toasty." -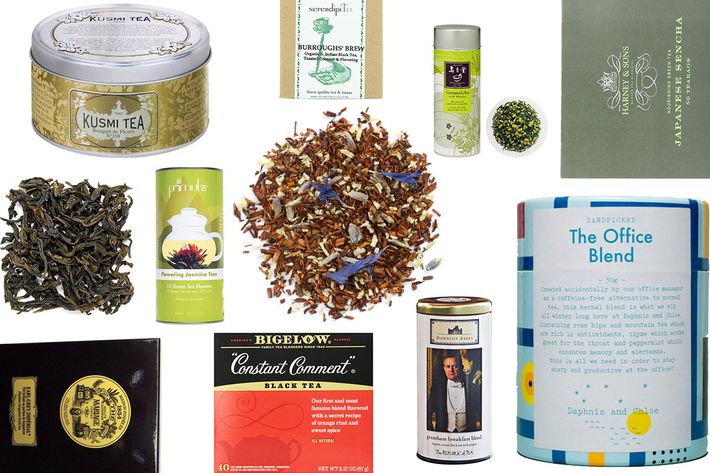 Eva Karagiorgas, Co-Founder of Mona Creative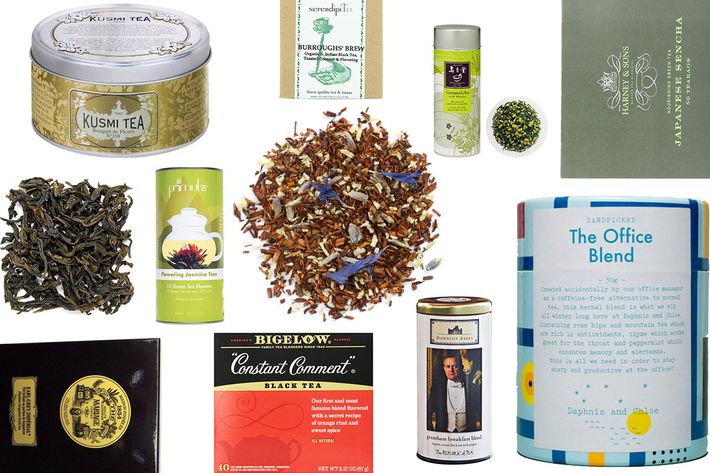 BOH Tea's black tea from Cameron Highlands
"My mother always has this tea on hand, and it's been a staple in my family for years. BOH black tea is a traditional Malaysian black tea made in the Cameron Highlands of Malaysia, which I was lucky enough to visit a few years ago — the highlands are so lush, and the process is so lovely to watch and done with such care. BOH black tea is commonly used to make the tarik (a "pulled" tea with condensed milk) or as a morning tea with a bit of milk."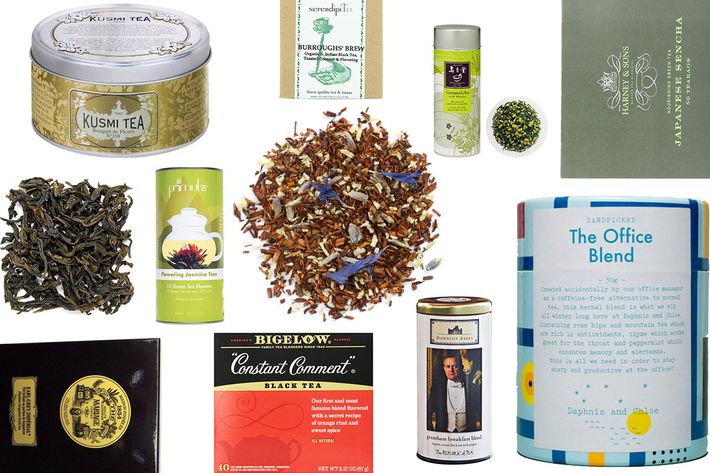 Kiley Holliday, Co-Owner of Boise Tea Parlor and Yoga Teacher at Pure Yoga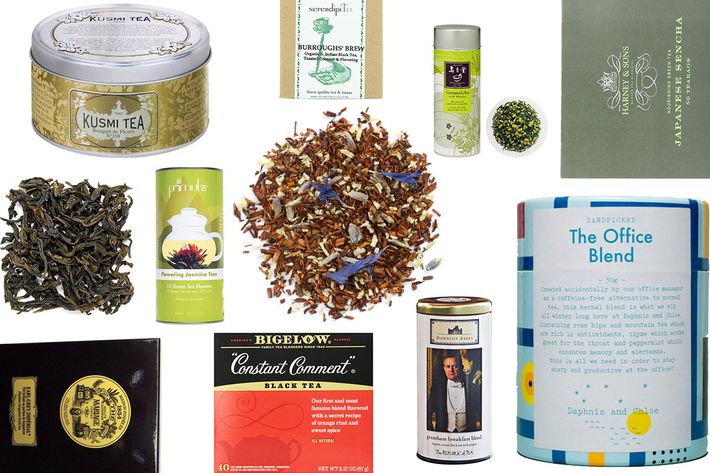 L'Âge de Thé's Matcha 
"My favorite tea is the organic matcha found at L'Âge de Thé. It contains a superhigh concentration of L-theanine (an amino acid that keeps you calm and focused) while still delivering a nice punch of caffeine."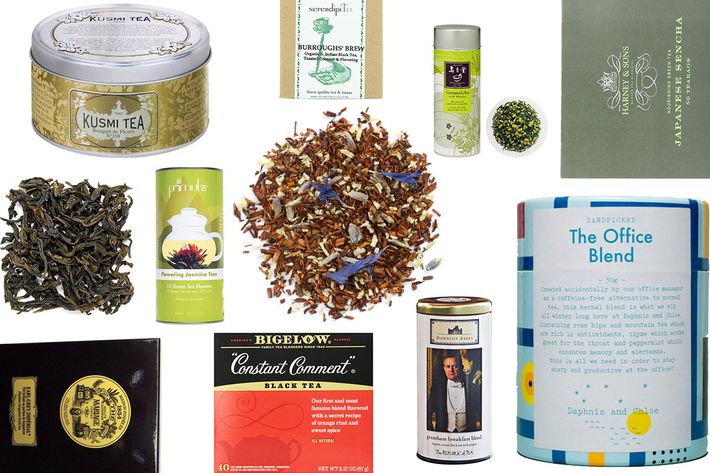 Stay tuned this week for more tea inspiration, including some beautiful accessories for drinking it.