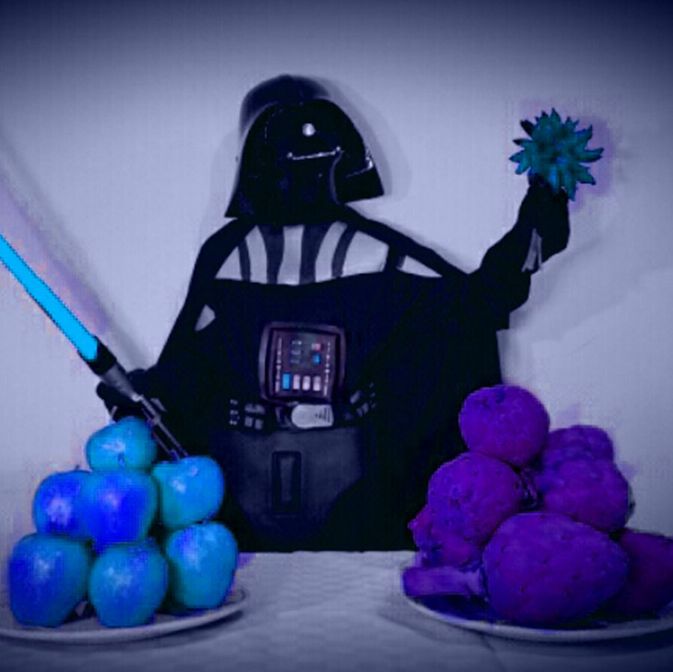 The fork will be with you.
Ever since Star Wars: The Force Awakens hit theaters and dominated box-office records, the rollout of food tie-ins has been most impressive. The latest took a while, but was probably inevitable: London will get its very own Star Wars–themed restaurant pop-up this summer called (what else but) the Fork Awakens. The concept is the work of Barrel and Forks, an immersive-dining outfit that's shoveled risotto out of wheelbarrows during past events and held banquets in a church crypt. The pop-up will run for six nights, with the first on June 23, and the five other dates still TBD. Guests, known as "Foodtroopers," pay about $80 to attend, and get a cocktail, four interactive courses, plus a journey that includes stops at the Empire's canteen and the Death Star, which should rule out any Jar Jar Binks cameos, thankfully. Prospective diners are also warned a trip to the canteen means "strong drinks, hot tunes, and occasional outbreaks of shocking violence," so there's that to look out for. The menu itself includes blue milk, larva soufflé, Hutt dogs, and other punny dishes:
The venue is being kept a secret until 48 hours before the events, when diners will get an email giving them more details. Maybe organizers should tack on an extra course or two, because there's always room for another Star Wars food pun — Darth Mulled Wine, Obi-Wan Quinoabi, Flan Solo, and Chewbaklava all sound like solid additions.
[Mashable]