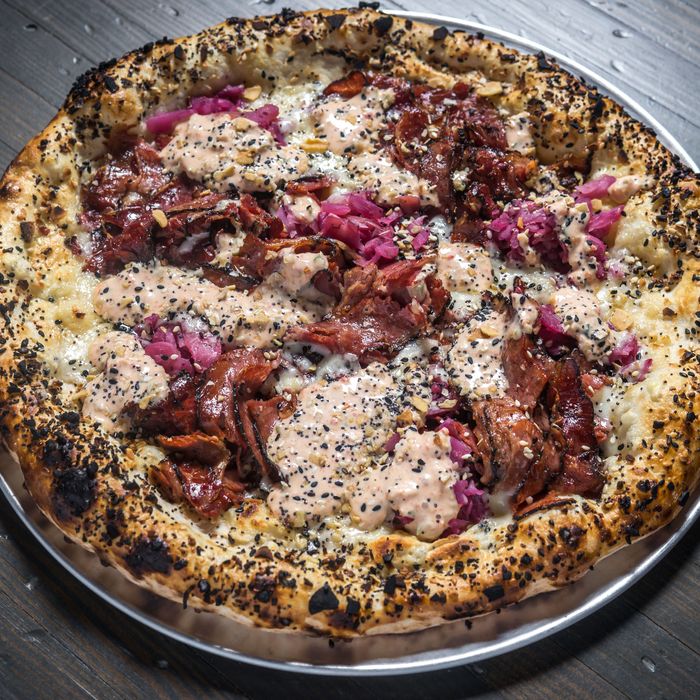 The Paul's Boutique, which hits all the marks of the classic delicatessen experience.
Photo: Paul Wagtouicz
One of Brooklyn's most popular new-school pizzerias is now slinging pies in downtown Manhattan. Last week, Clinton Hill hit Speedy Romeo, whose St. Louis–inspired pies have generated a strong fan base, opened a second branch at 63 Clinton Street on the Lower East Side. The 50-seat dining room has a serious '90s vibe, looking like the grown-up version of the arcade and laser-tag pizza emporium you no doubt frequented as a kid. The Italian-influenced menu will be largely familiar to fans of the original, so expect pies including the aforementioned St. Louie and the clam-and-pancetta-topped KC Royale, as well as appetizers like a solid Caesar or stuffed peppers, and larger entrees such as a bone-in rib-eye for two.
The pizza is still the star, though, and chef Justin Bazdarich's newest menu addition is a full-on homage to the Lower East Side in pizza form. The so-named Paul's Boutique — in honor of the record by the Beastie Boys, who once lived and recorded early in their career at 59 Chrystie Street — hits all the marks of the classic delicatessen experience. It's topped with Katz's pastrami, mustard-laced bechamel, smoked red sauerkraut, Fontina, and Thousand Island dressing. The crust, meanwhile, takes inspiration from everything bagels, which sounds like one of the more novel applications of the "everything" spice blend.
Here are some of the other new dishes and the space: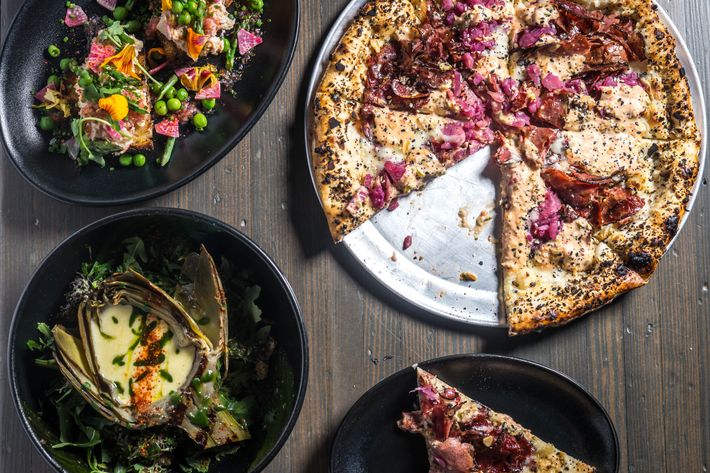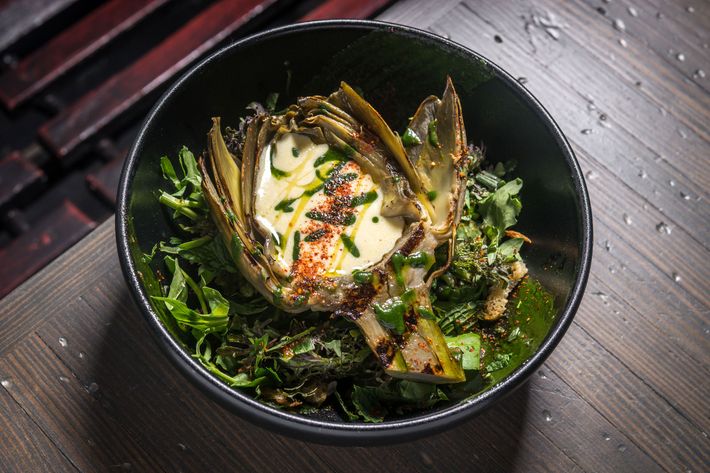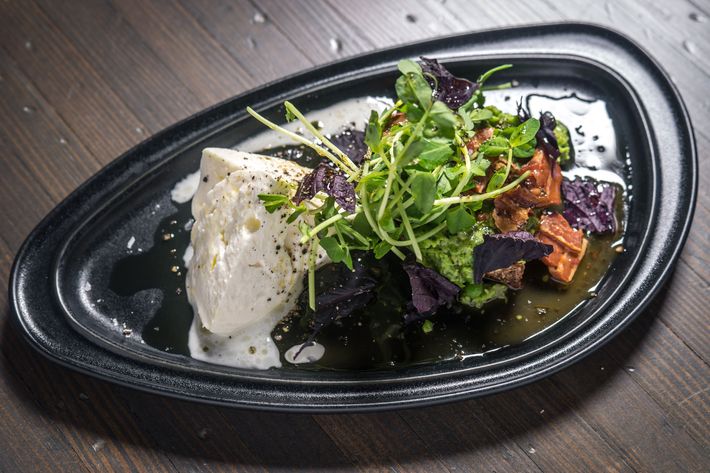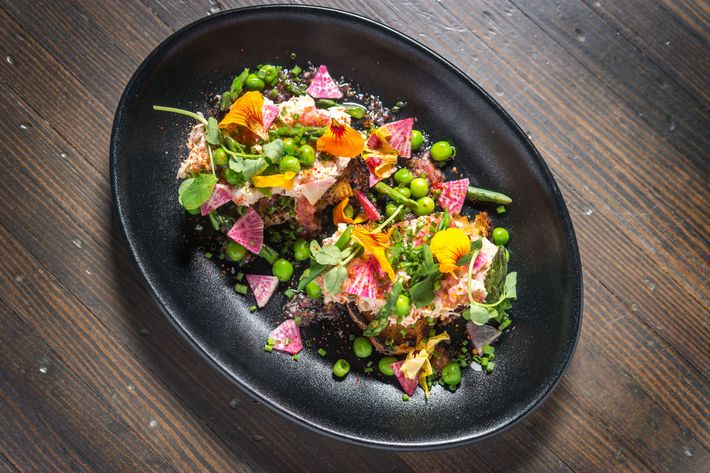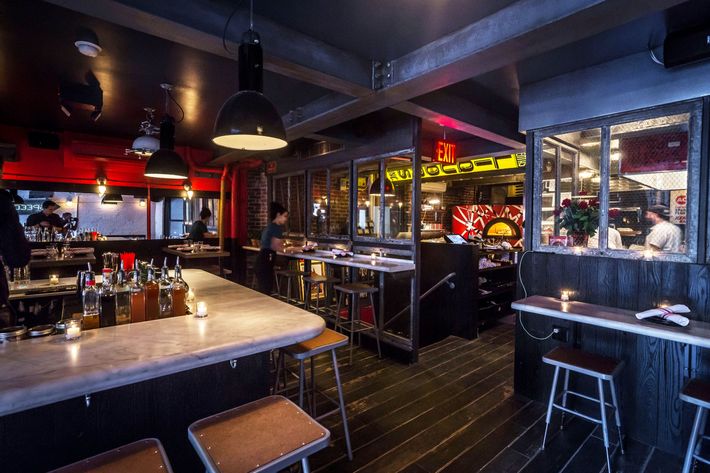 Menu [PDF]
Speedy Romeo, 63 Clinton St., 212-529-6300