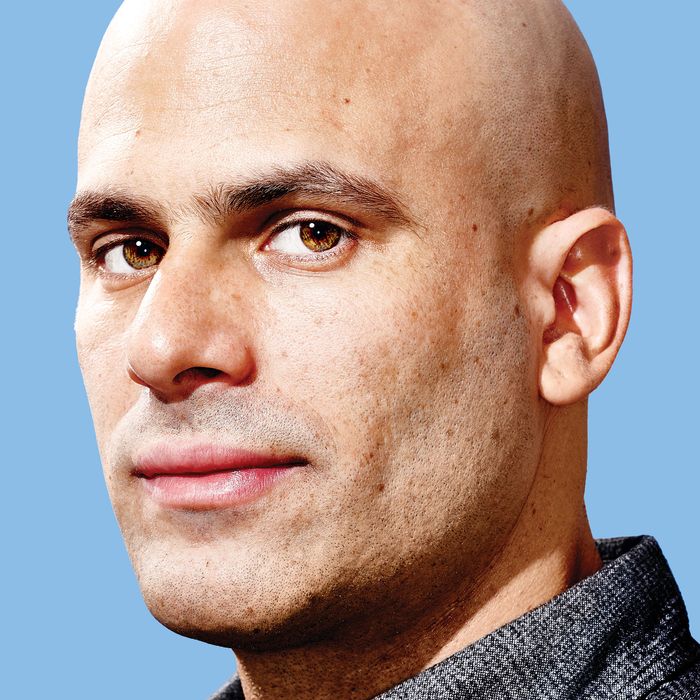 Big move.
Photo: Bobby Doherty
Sam Kass wants to make you a better cook. The former White House chef (and the beer expert responsible for the official presidential home brew), as well as the first-ever senior White House food-policy adviser, is the latest food star to migrate over to Silicon Valley. Three-year-old food start-up Innit announced this week that Kass is now the company's "chief consumer experience officer," revealing that he's been working with it for the past year.
Like many food start-ups, Innit says it's devoted to improving Americans' diet by improving the way they eat and cook. But unlike a start-up such as Blue Apron, which specializes in sending ingredients for full meals, Innit doesn't actually send you food, so you'll have to look elsewhere if you were hoping Kass's appointment will allow you to live out your dream of eating like the Obamas. Instead, the company, which describes itself as a "GPS for your kitchen," creates sensor-based technology that identifies food and measures properties like temperature and weight. It then uses that data to figure out optimal cooking time and heat, along with sending recommended recipes. While it's unlikely most people have ever even heard of Innit yet, the company aims to get its technology built right into kitchen appliances so you'll never have to wonder again just how long that roast needs before it's done.