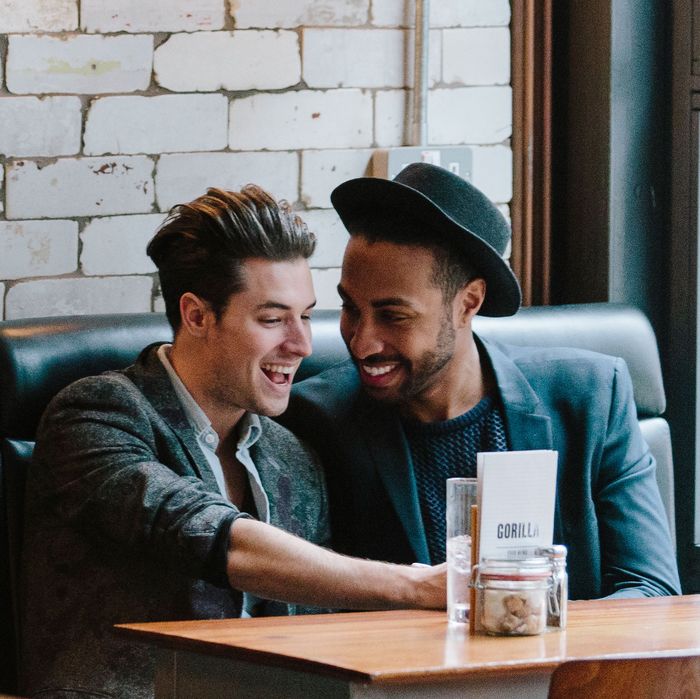 Welcome here.
Photo: VisitBritain/Ben Selway/Getty Images
On Tuesday, Mississippi legalized a business's right to refuse service to gay and trans people if the owner feels religiously or morally obligated to do so, and (huge shocker) lots of restaurateurs immediately started sweating the fallout for the service industry and tourism in their state. The law will clearly rally some restaurants to discriminate even more boldly than they already were, but the Mississippi Hospitality & Restaurant Association is trying to get out ahead of this and neutralize the public's blowback now by making it very easy to distinguish an establishment that plans to avail itself of this new right from establishments that consider it an egregious injustice.
The industry group says it's going to hand out free door decals that read "Everyone's Welcome Here" to restaurants and other hospitality businesses that want to convey a message of inclusivity. "While we may not be able to manage the image and brand of the entire state," the group's executive director, Mike Cashion, says in a press release, "we can affect the image of our restaurants, hotels and other hospitality businesses." The association says it will assume all costs for designing, printing, and distributing the decals; all interested parties have to do is ask for one.
The MHRA adds it's also going to put the names of participants in an online directory so that people can search through it. "Our industry serves a diverse customer base and we want to make sure all customers are appreciated and welcomed," Cashion explains. "We have a very clear and strong message to convey. Mississippi's restaurant industry is open for everyone's business."
The campaign kicks off later this month. The law goes into effect on July 1, although it's ripe for a legal challenge between now and then.
[MHRA]