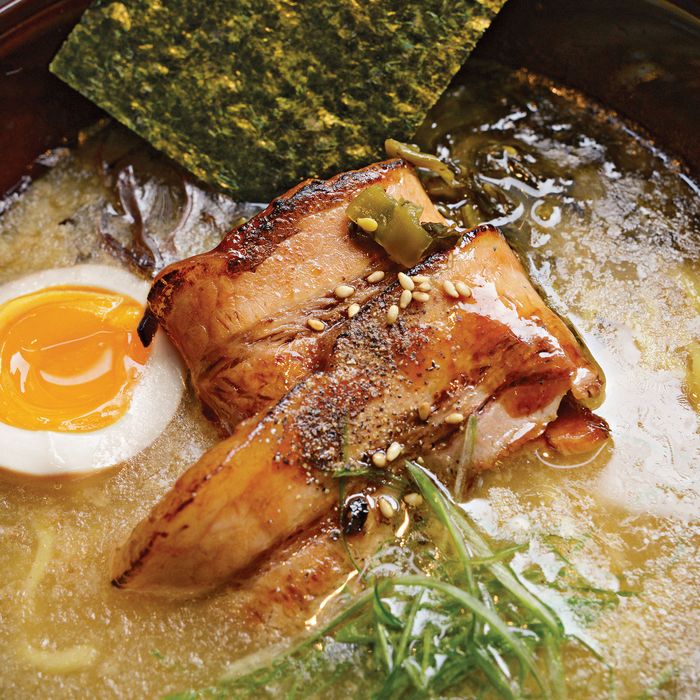 Tonkotsu ramen.
Photo: Jody Wissner/New York Magazine
Three things you may not know about Iron Chef Masaharu Morimoto: If not for a bum shoulder, instead of slicing fish for a living, he might have made his way as a professional baseball catcher. His nickname around the pots and pans is Momosan, which his non-Japanese staff started calling him when "Morimoto-san" proved too much a mouthful. And one of the dishes he's proudest of on his vast Morimoto menu is "Iron Chef chicken soup." He'll delve deeper into the world of broth and noodles with his casual spinoff, Momosan Ramen & Sake, scheduled to open this week in Murray Hill. On the menu: gyoza, kurobuta sausages, 18 sakes by the glass, and several types of ramen, including tonkotsu, a Tokyo-style chicken number, and a take on the spicy Chinese-Malaysian noodle soup called laksa. Borrowing a page from Yuji Ramen, perhaps, Momosan will also offer a ramen omakase.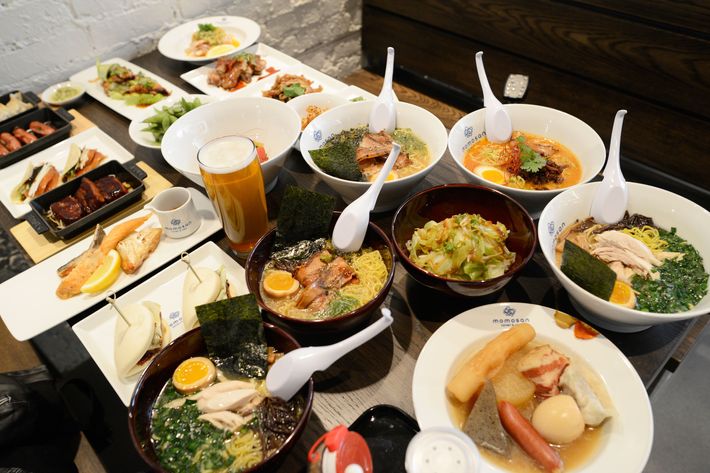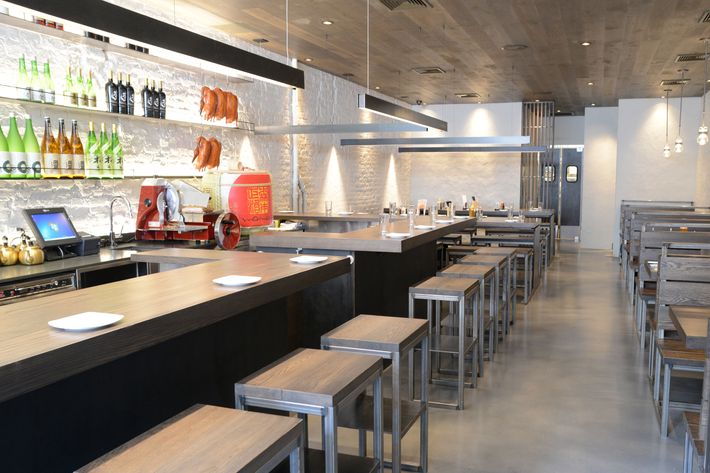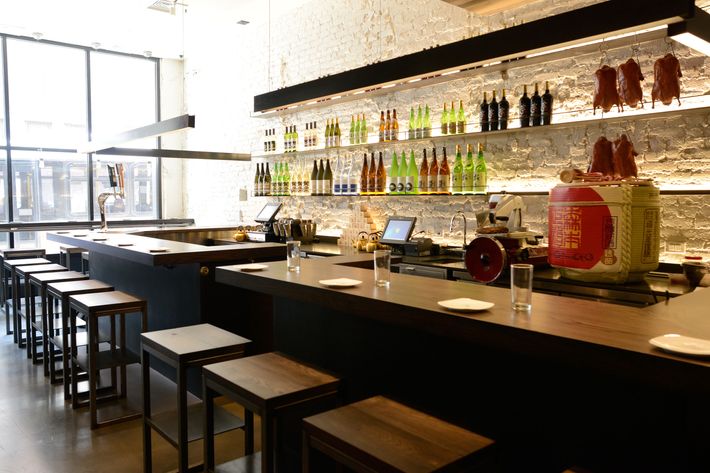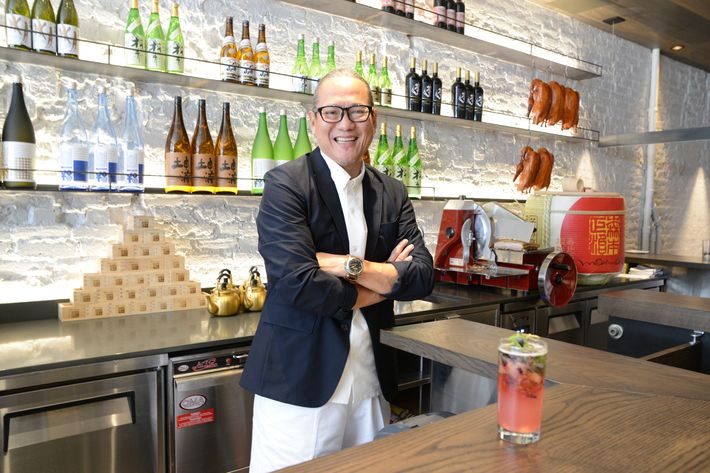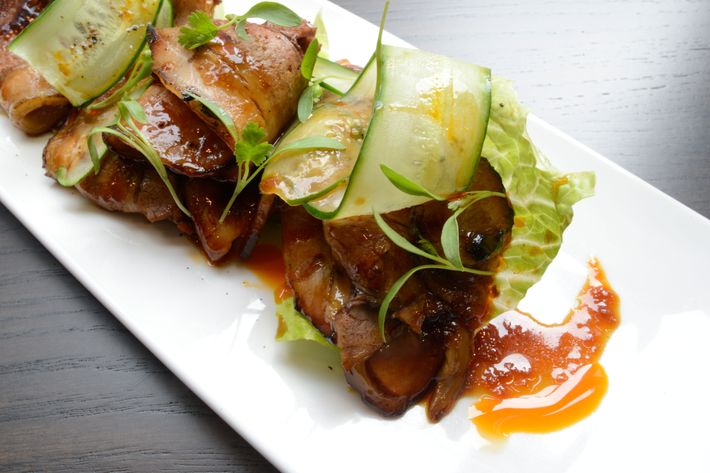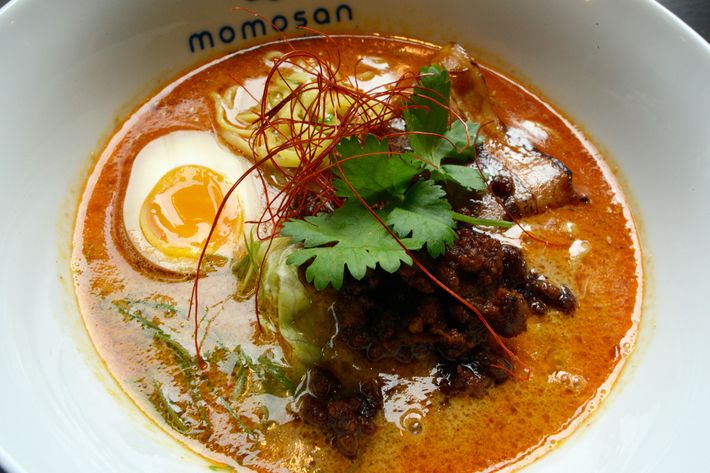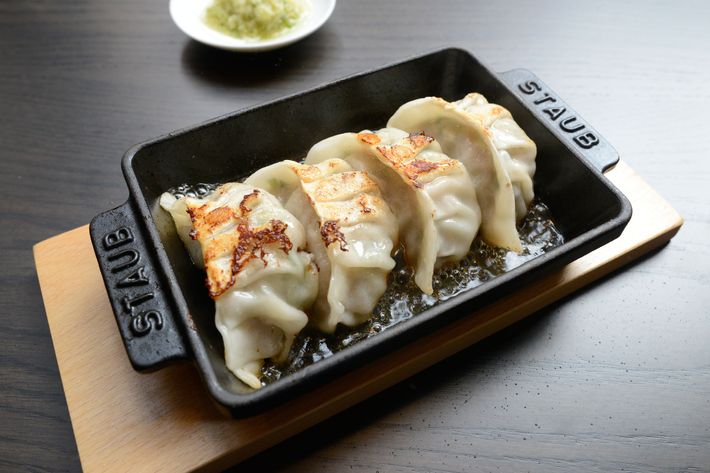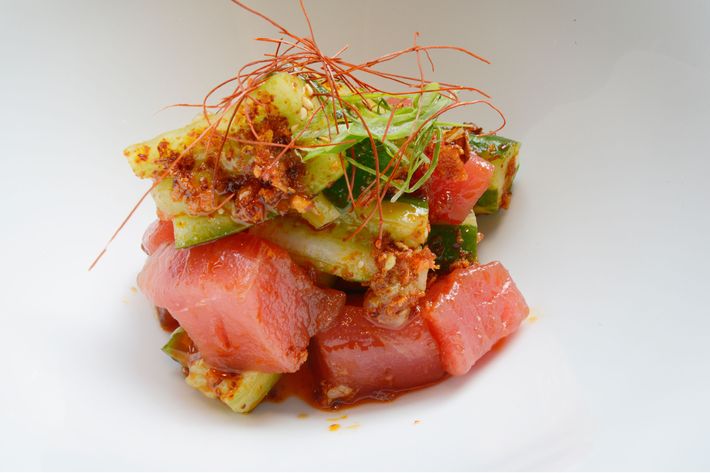 342 Lexington Ave., nr. 39th St.; 646-201-9273
*This article appears in the April 4, 2016 issue of New York Magazine.