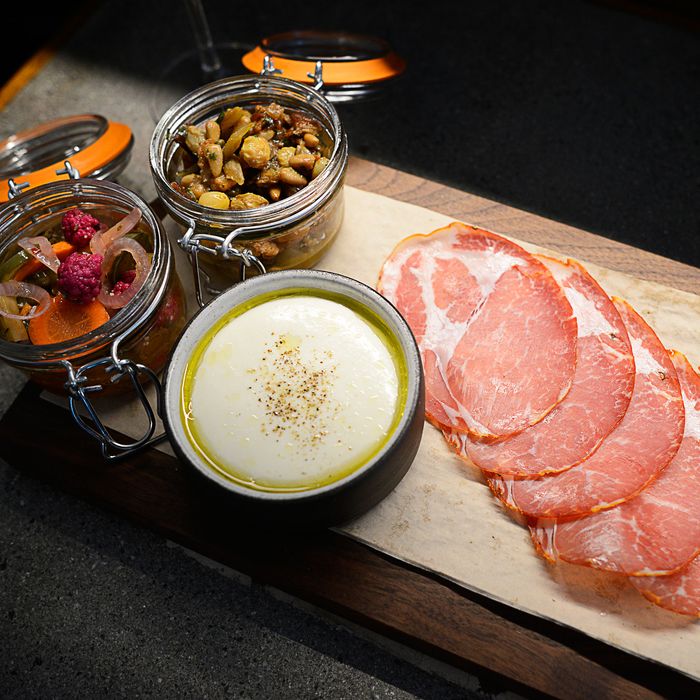 Mozzarella board: The mozzarella is hand-pulled to order, and served with a choice of salumi or verdure like eggplant caponata or pickled vegetables.
Photo: Jody Wissner/New York Magazine
Albert Di Meglio might be an alumnus of Le Cirque and Osteria del Circo, but most recently, at Rubirosa, he mined the culinary memories of his Italian-American childhood on Staten Island. For his new restaurant on Williamsburg's South Side, slated to open next week, he traces his ancestry back to the homeland — or rather, his grandmother's birthplace of Barano, on the island of Ischia, off the coast of Naples. His menu explores such sacred Italian territory as hand-pulled mozzarella, fresh pastas like mint tacconi with lamb sausage, and his grandma's meatballs. As at more than a few New York restaurants these days, the kitchen revolves around a wood-fired oven, rotisserie, and grill, which Di Meglio will employ for pizzas like the L'uovo (Swiss chard, capocollo, Fontina, and duck egg) and spit-roasted meats. Dishware comes from chef favorite Jono Pandolfi, and the design aesthetic (red leather booths, ­reclaimed-oak flooring, marble bar) is courtesy of Brooklyn's Home Studios. Here's a look at the space and some of the food.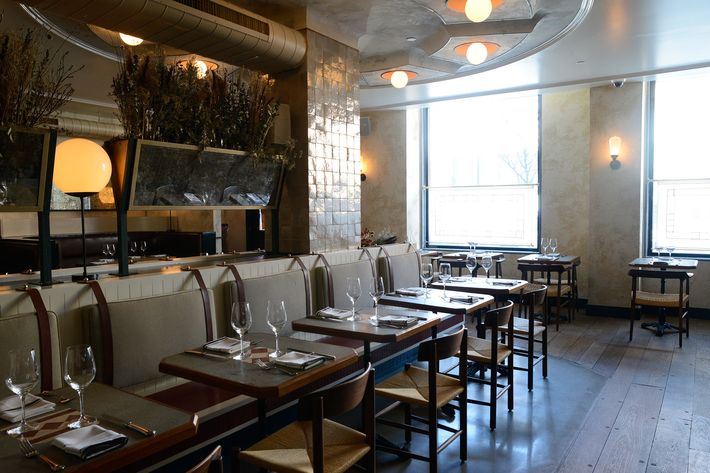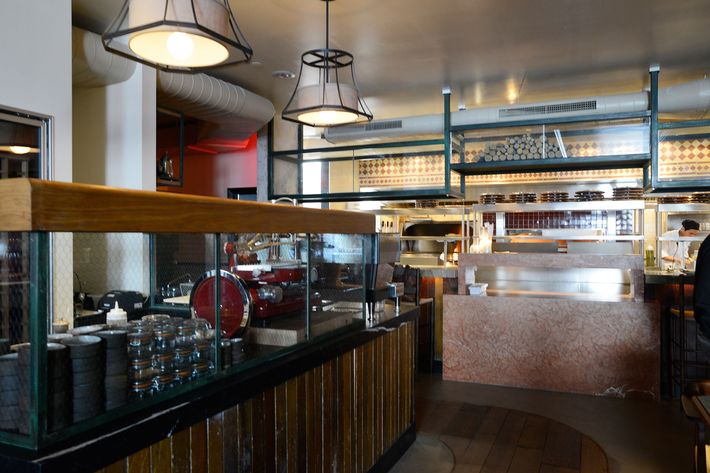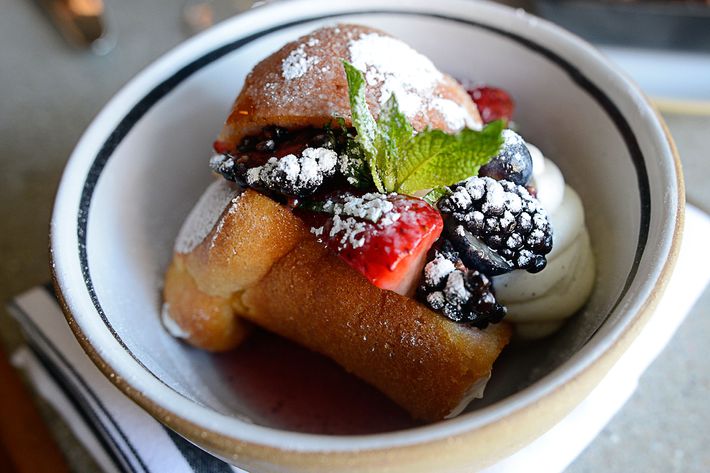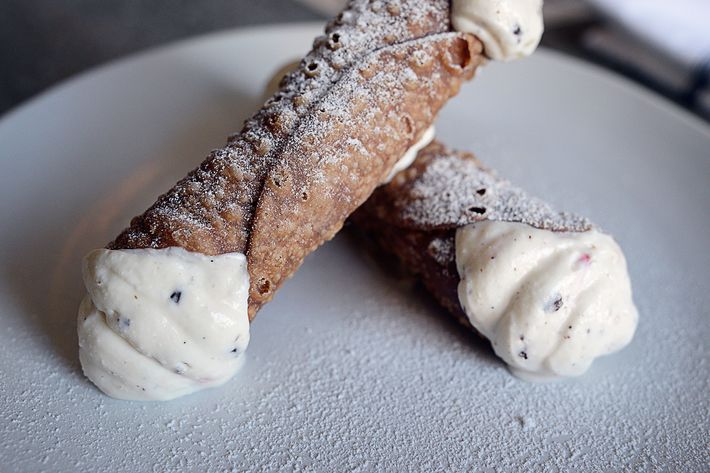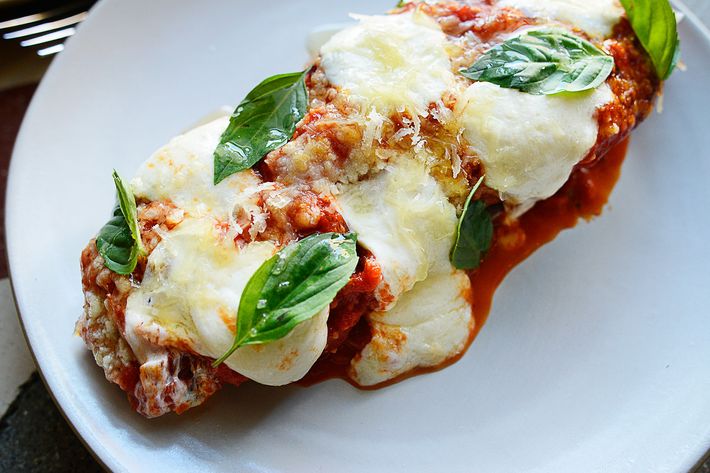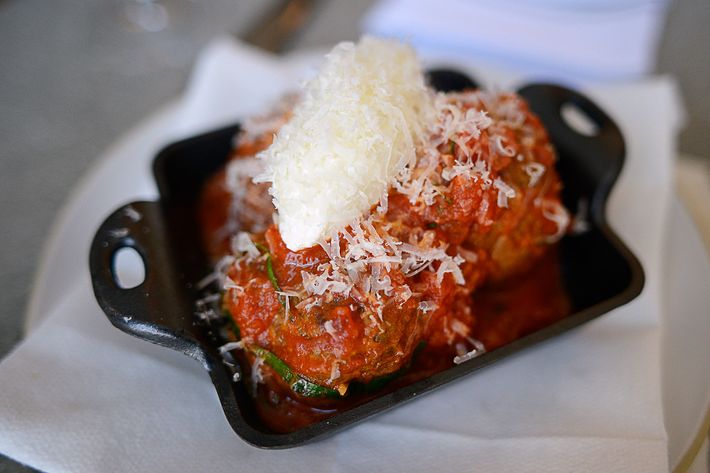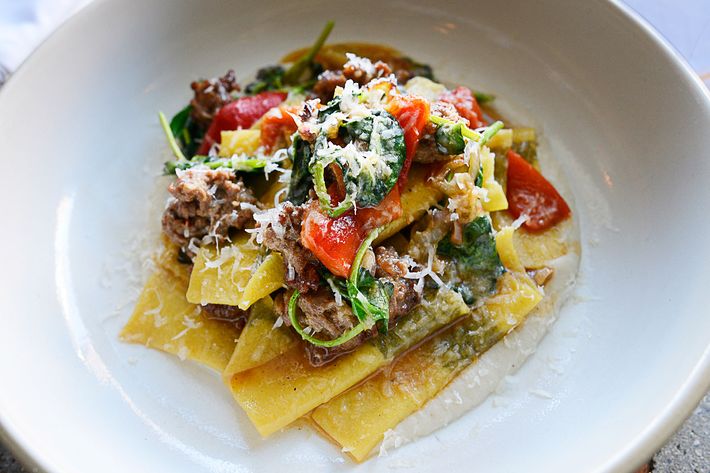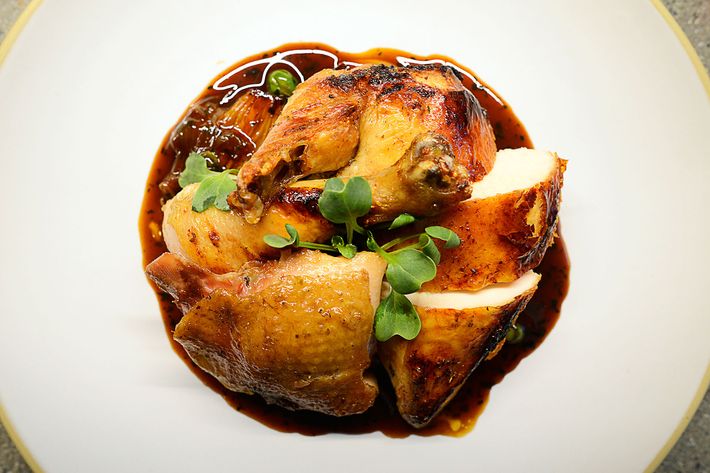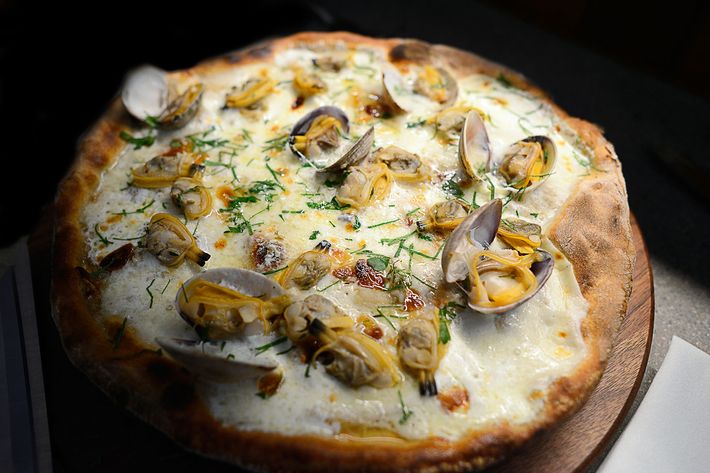 26 Broadway, nr. Kent Ave., Williamsburg; 347-987-4500*
*A version of this article appears in the April 18, 2016 issue of New York Magazine.
*This post has been updated to correct an inaccurate phone number provided by a representative of the restaurant.