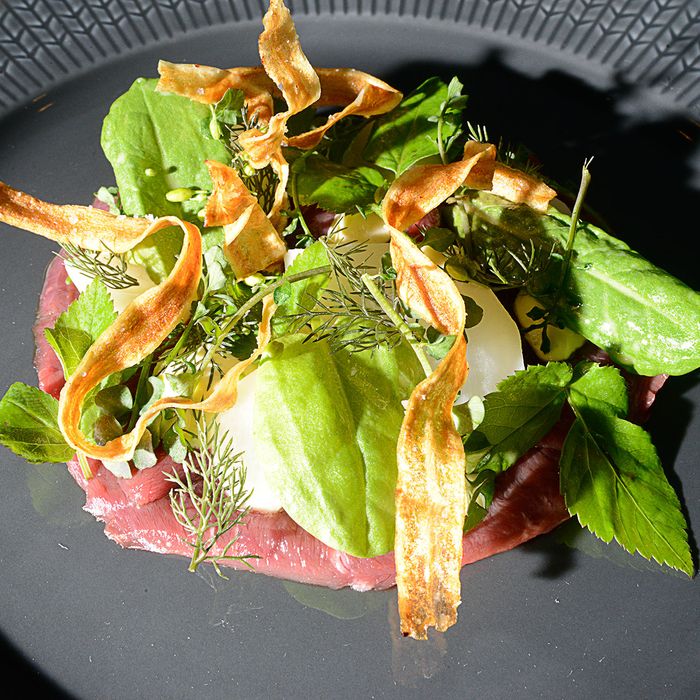 Raw beef heart with pickled onions, salsify mayonnaise, and sumac.
Photo: Jody Wissner/New York Magazine
Claus Meyer is new to the city's culinary scene, but his reputation precedes him: The Danish food magnate co-founded Noma with René Redzepi, articulated the tenets of New Nordic cuisine in a ten-point manifesto, and runs a Copenhagen cottage industry encompassing restaurants, bakeries, delis, a coffee roastery, vinegar and flour brands, and a foundation that operates cooking schools in Danish prisons and the slums of La Paz, Bolivia.
His plans for New York are no less ambitious. He has embarked on building a cooking school and roasting plant in Brownsville, a Danish-style bakery in Williamsburg, commissaries in Long Island City, and a Nordic market called Great Northern Food Hall at Grand Central Terminal. But first up is Agern, a 100-seat restaurant adjacent to the food hall, where Meyer and Icelandic executive chef Gunnar Gíslason will apply an exceedingly seasonal, New Nordic approach to (mostly) New York-area ingredients. Call it New Yorkic — a menu inspired by foraged plants (sumac and nettles, at the moment), a few iconic Scandinavian ingredients (sea buckthorn, Danish Havgus cheese), and the traditional techniques of smoking, pickling, fermenting, and preserving that helped make Gíslason's Reykjavík restaurant Dill an international destination.
At Agern ("acorn" in Danish), Gíslason will bake beets in vegetable ash, fry barley porridge, and garnish raw beef heart with salsify mayo, and serve these dishes both à la carte and on tasting menus (the $145 Land + Sea and the $120 Field + Forest, service included). Aiding him in these endeavors are chef Joseph Yardley, formerly of Acme, and pastry chef Rebecca Eichenbaum, late of Wassail; Meyer recruited the Dutch's Chad Walsh to assemble the all-American wine list. Eventually, Agern will open for breakfast and lunch, but to begin, Meyer hopes to entice the station's hungry mobs with a food-hall pre­view in the form of Danish-style hot dogs and sandwiches to go. Here, a peek at the space and a few of Gíslason's dishes.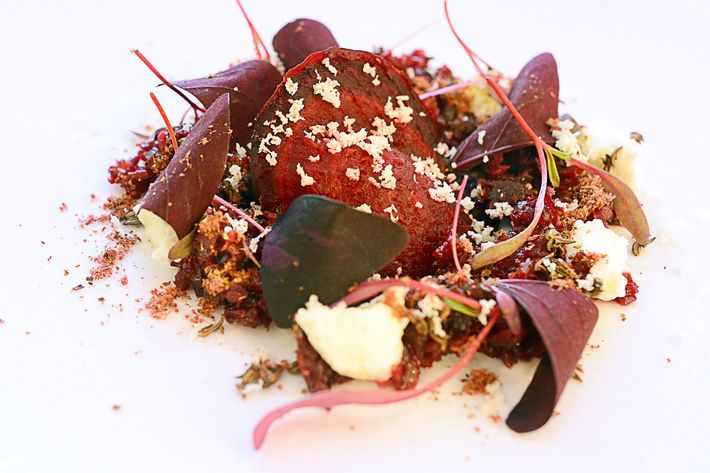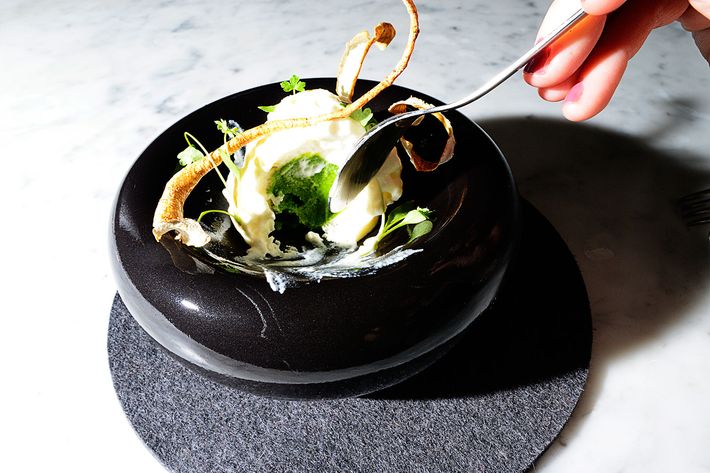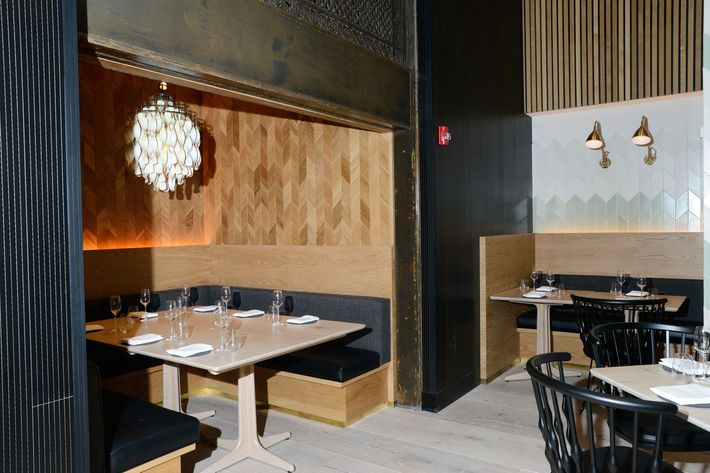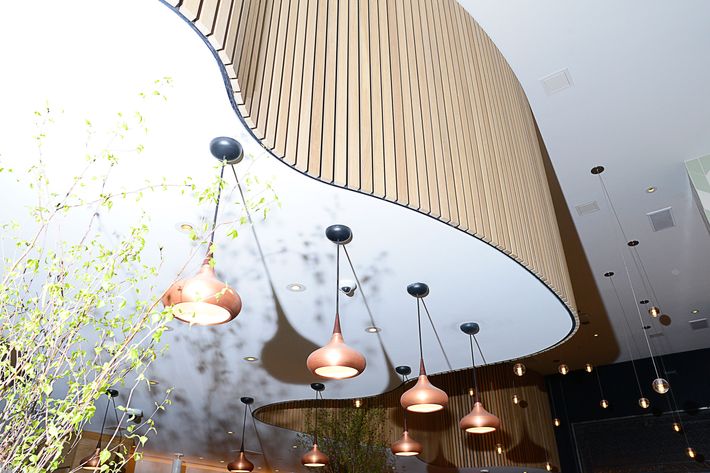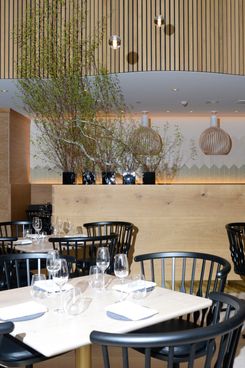 89 E. 42nd St., nr. Vanderbilt Ave., inside Grand Central Terminal; 646-568-4018
*A version of this article appears in the April 18, 2016 issue of New York Magazine.