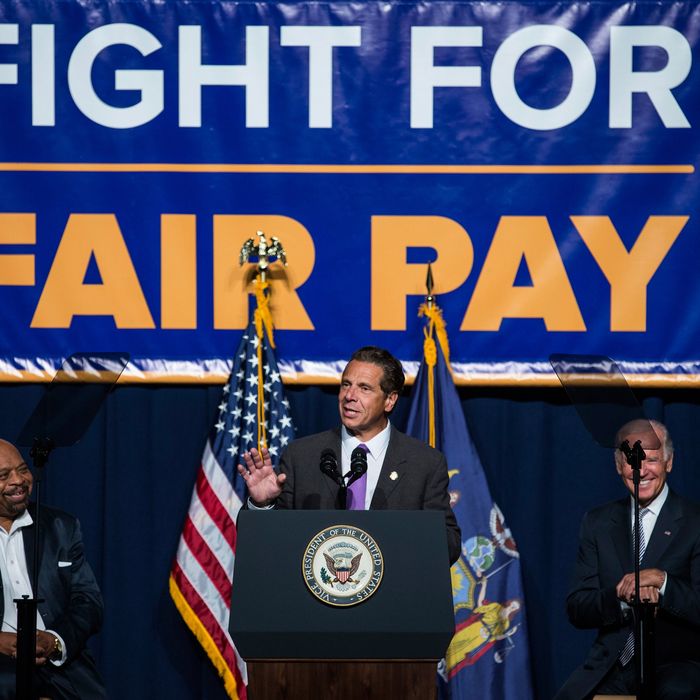 Cuomo announcing his support for a $15 minimum wage last September.
Photo: Andrew Burton/Getty Images
It's another victory in the fight for $15. New York will become the second state to raise its minimum wage to $15, courtesy of a budget agreement between Governor Andrew Cuomo and state legislators. The increase will be, like in California, phased in over several years, and it'll vary by region: While this will happen by 2018 in New York City, it will take six years before Long Island and Westchester hit the mark.
This is certainly a step forward for Cuomo and his colleagues in the labor wars. Last summer, you may remember, the New York wage board recommended a $15 minimum wage for fast-food workers, and this goes far beyond that to cover all workers — besides the dwindling number of tipped workers, who recently saw their hourly rate increase $2.50.
Raising the minimum wage this much has been a source of contention between Cuomo and industry groups, and some argue labor pressures are the reason why certain restaurateurs switched to a no-tipping model. But this will certainly help underpaid restaurant workers, like the cooks whose wages have declined more significantly than those of any other professionals.
[NYT]