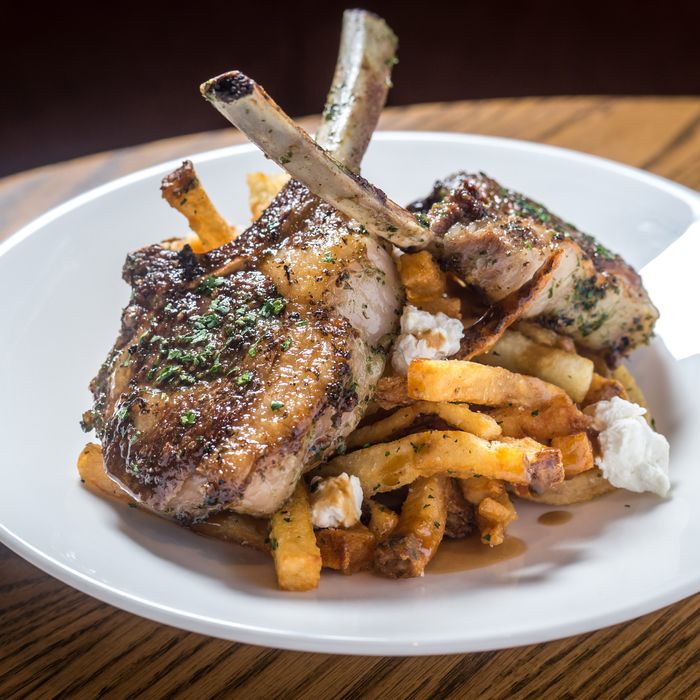 Lamb frites.
Photo: Paul Wagtouicz
Chef Jose Garces is a huge deal in Philadelphia — and you've probably seen him on Food Network — and now he's on the cusp of landing in New York. Garces is opening an outpost of Amada — his 11-year-old Spanish concept, and the first solo restaurant he ever opened — at Brookfield Place in Battery Park City.
With help from his chef de cuisine, Justin Bogle, Garces will offer a tapas menu that's a mix of Amada staples (an empanada with manchego, spinach, and artichoke escabeche) and new-for-New York dishes, like an ambitious paella valenciana, with rabbit, chorizo, cockles, shrimp, and saffron aioli. Also look out for a family-style "pig program": Amada offers two types of suckling pig available for pre-order — pasture-raised Berkshire suckling pigs and milk-fed Iberico suckling piglets.
Acclaimed pastry chef Michael Laiskonis, who's doing double duty by also working on the desserts at La Sirena, has conceived Spanish sweets like tocinillo de cielo, or egg cream with vanilla; orange meringue; and pistachio sponge cake.
The space, designed by AvroKo, actually includes two concepts: Amadita, a 20-seat café that will serve breakfast and lunch, is adjacent to the restaurant. In the evenings, it turns into a vinoteca. Take a look: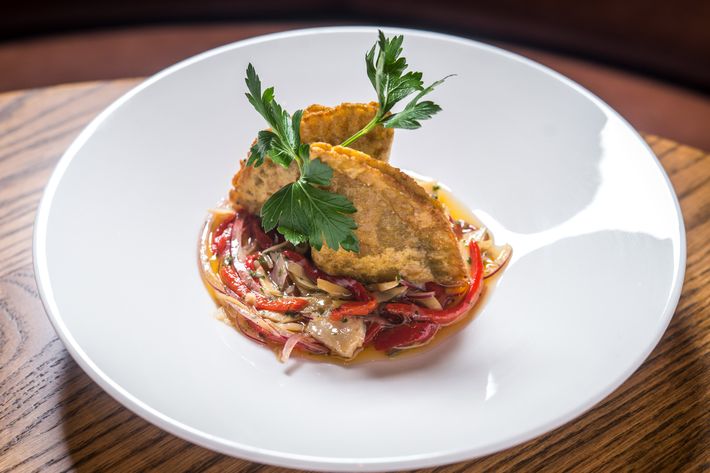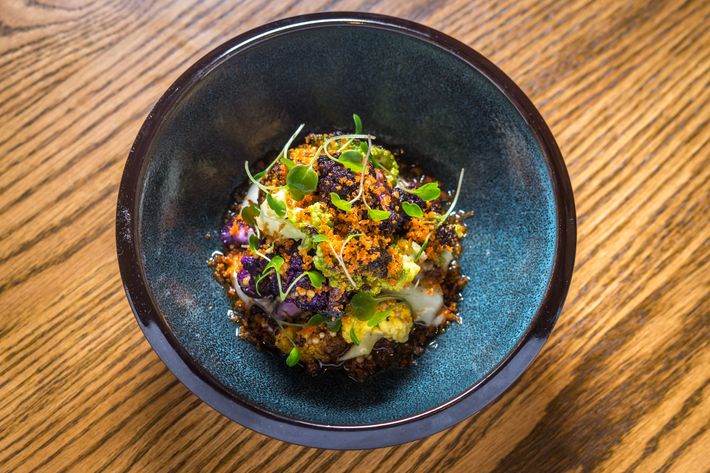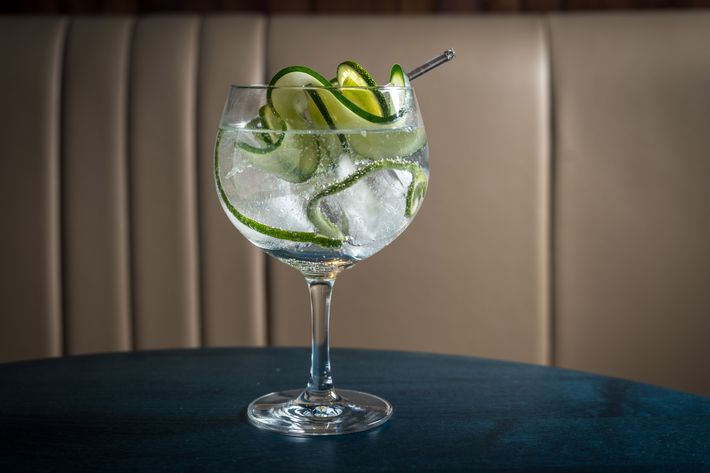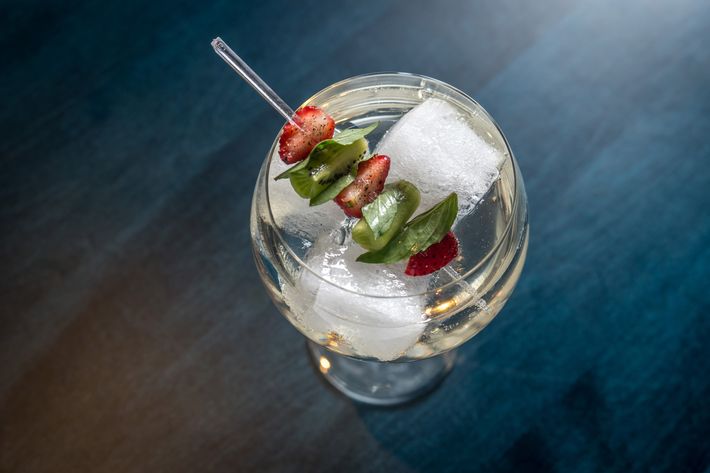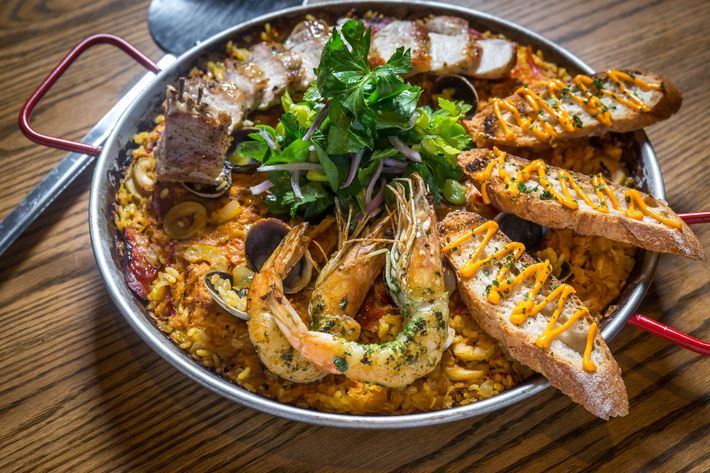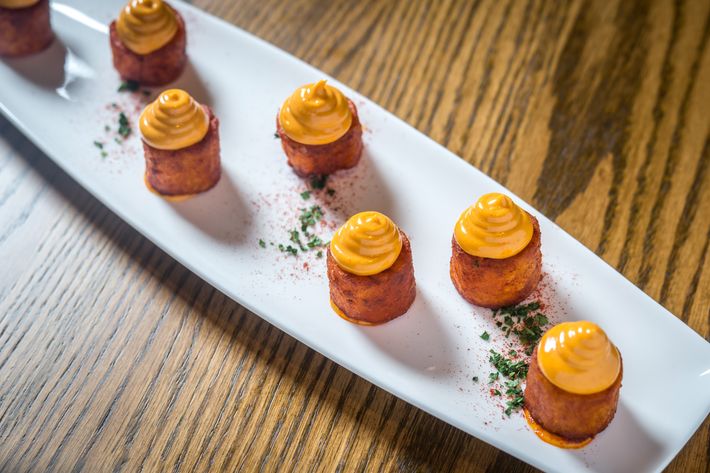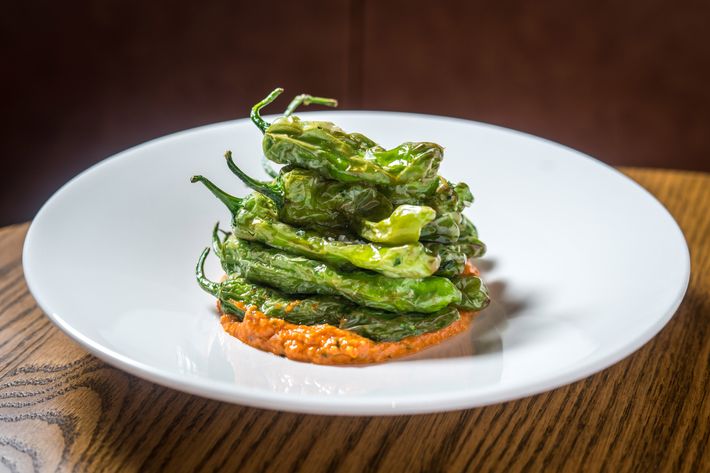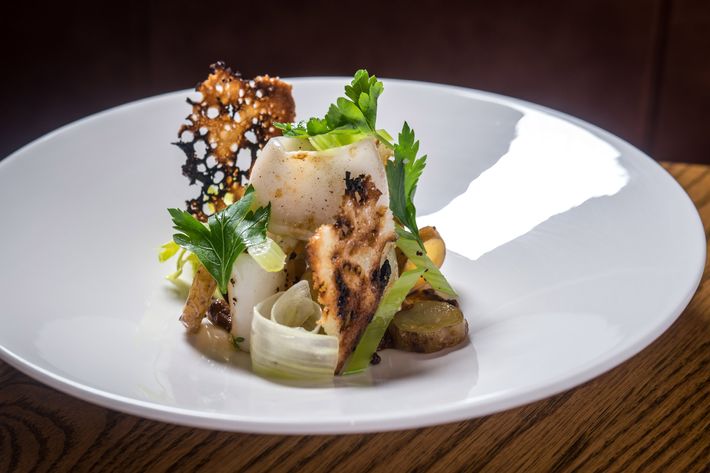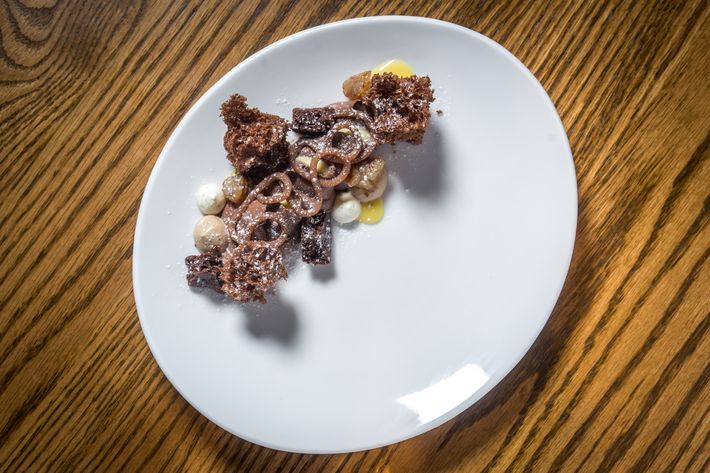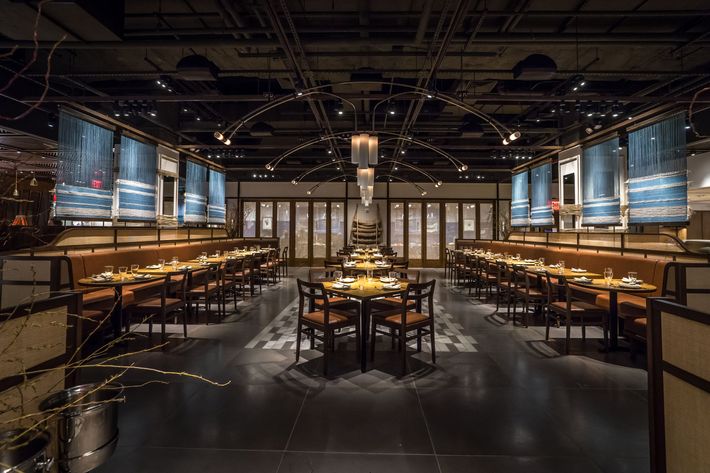 Amada Menu [PDF]
Amada, 250 Vesey St., 212-542-8947