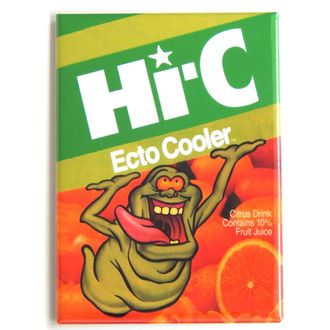 When Surge returned in 2014 after a 13-year hiatus, serious '90s kids could finally forgive the 2000s for killing one of their childhood's two best green drinks. Now it looks like they can give it a full pardon: Coke says Hi-C Ecto Cooler — the other green juice endorsed by Slimer that was even more awesome than Capri Sun, until it suddenly disappeared — is coming back just in time for the new Ghostbusters movie. The ectoplasm-colored drink was unveiled back in 1987 as a limited-time tie-in to promote the cartoon spinoff, but it ended up so wildly popular it stayed in circulation until 2001.
Ever since that sad year, superfans have been reduced to either making their own or shelling out thousands of dollars on eBay for a decade-old can, and Coke seems to agree it's time to put an end to that humiliation. In today's announcement, it says that after listening to complaints from fans (along with "some lobbying support from Sony Pictures"), it's decided to roll the liquid nostalgia back out in time for the new movie's July release. That means, starting May 30, 10-packs of six-ounce boxes will go on sale, and then there will also be 6- and 12-packs of 11.5-ounce cans. These cans have some kind of special thermal ink that Coke says turns "an eerie shade of slime green" when cold.
However, there is one strange thing in this rerelease neighborhood, and that's Slimer's conspicuous absence on both containers: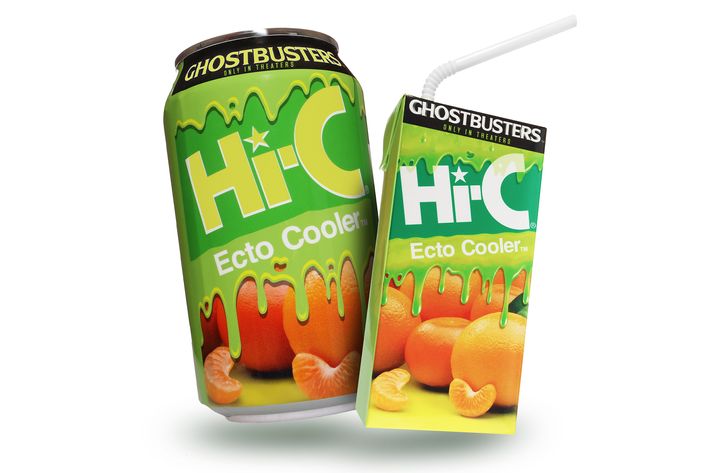 Maybe he's holding out for a job as a Hebrew National spokesghost?
[BusinessWire]