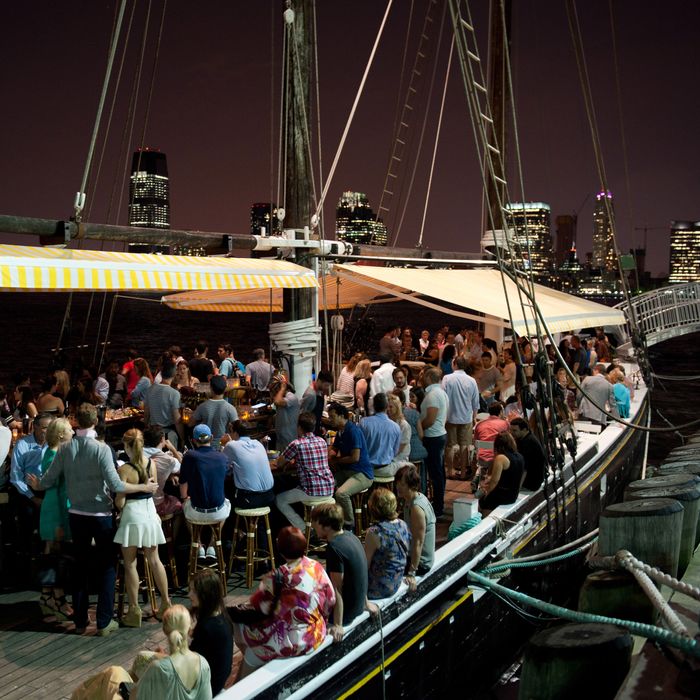 Fortunately, you can now make a reservation.
Photo: Liz Clayman
Good news: Grand Banks, the seasonal restaurant housed on a historic fishing schooner on Tribeca's Pier 25, will officially open next Tuesday, with rosé, lobster rolls, and, of course, oysters. (The bar launched early this year, but the full food and beverage programs haven't been available.) To make things even easier this summer, Grand Banks will accept a limited number of reservations and offer new dishes like fried Montauk blowfish tails, and a pan roast of oysters, clams, and bacon with ramps. (Plan your first dates accordingly.)
Since opening in 2014, Grand Banks has become a huge success — lines often extend down the pier — and the team has just announced that it's opening a sister restaurant in downtown New Orleans, in collaboration with the Ace Hotel.